Keeping you up-to-date with the best new men's fashion pieces that I am obsessed with, from trends to wardrobe essentials. Keep checking back to see the most recent additions.
---
ZARA
Get creative with your footwear with this technical mountain-style sneaker.
REISS
Be the centre of attention with this bold, two tone graphic resort shirt from Reiss.
TOPMAN
Give your denim a pinstripe update.
ZARA
I miss wearing coats, that's why I can't wait for the autumn season. Then I can wear great pieces like this patchwork beauty from Zara.
H&M
Add texture to your bum bag with this cotton corduroy waist bag from H&M.
ZARA
It's the print that makes the shirt, and this palm print resort shirt from Zara needs to be in your summer wardrobe.
BERSHKA
A new technical hiking sneaker to add to your footwear collection.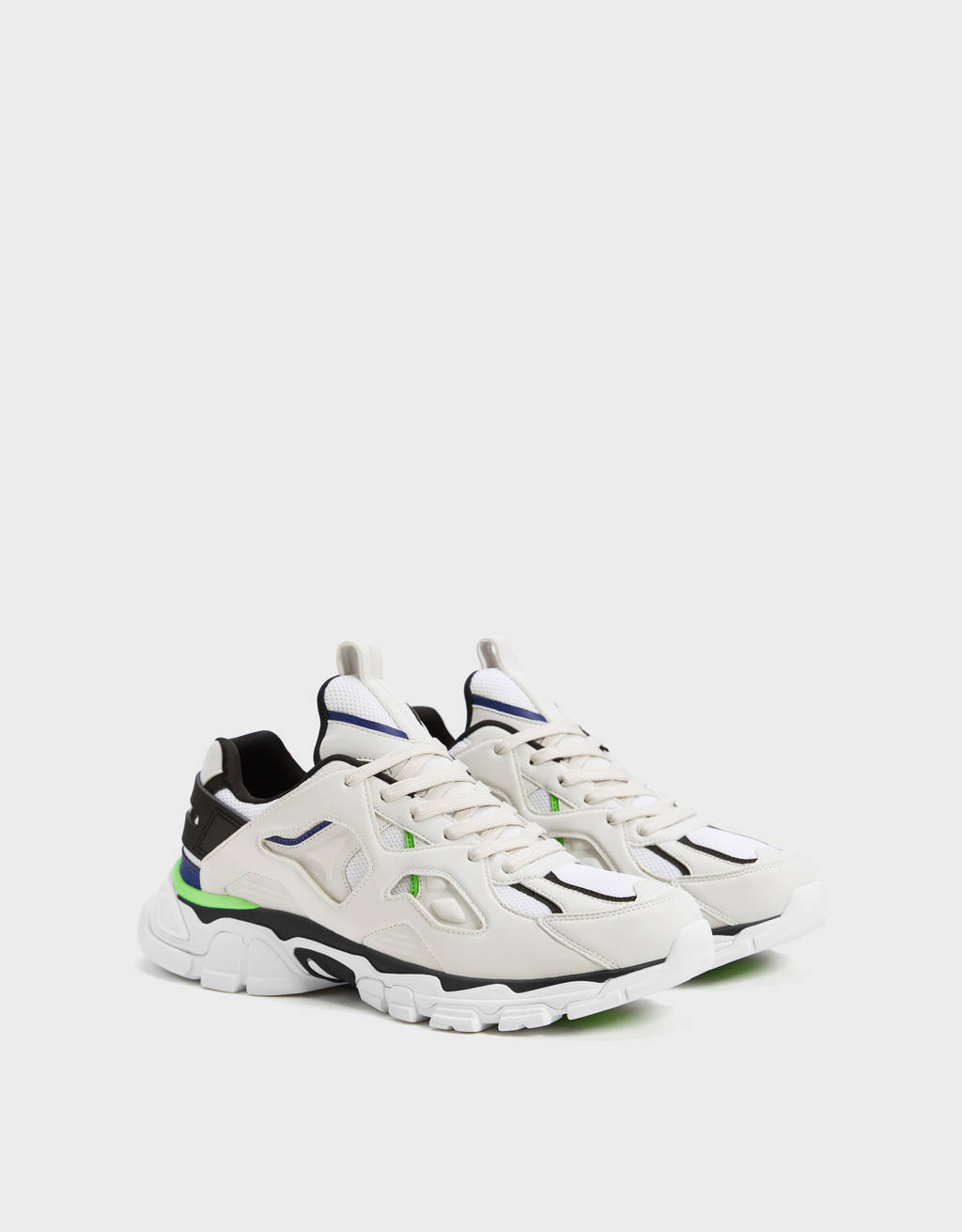 MANGO
Tie-dye has never looked this good.
COS
Bring life to your look with a funky graphic intarsia knit t-shirt.
A modern, sleek take on the crossbody bag
A new update to the long key chain style from COS.
ZARA
Go retro with these graphic chunky sneakers from Zara
new men's fashion
WEEKDAY
Add detail to your belt loop with this fun two ringed key-ring.
ARKET
Go from trend to classic by upgrading your utility vest to an understated wool gilet.
TOPMAN
Add a fluorescent flair to your belt loop with a neon keychain.
Re-imagine your classic denim jeans with a patchwork design.
Elevate your basic white tee by adding textured fabrication
Add a combination of stripes to your wardrobe with this resort shirt.
BOOHOO MAN
If you want a budget version of the Balenciaga Triple S Sneaker, you have found it!
ZARA
I'm in love with this stripe colour combination.
MANGO
Add a summer flair to your tailoring with a nautical striped blazer.
ZARA
Equip your most valuable belonging with this new chest bag from Zara
WEEKDAY
Add a bit of flair to your lightweight jacket collection with a contrast piping detailed black jacket.
BERSHKA
Chunky soles, multi-coloured and rope detailing. What more do you need in a sneaker?

ZARA
Go abstract with an artistic floral summer resort shirt.
COS
What I love about COS is the simplicity of their clothes and accessories along with the colour combinations. This crossbody combines a soft taupe with a bold yellow to create a beautiful contrast.
ZARA
Check out Zara's newest chunky sneakers with multicoloured detailing and a split sole.
BOOHOO MAN
New season chunky sneakers from Boohoo.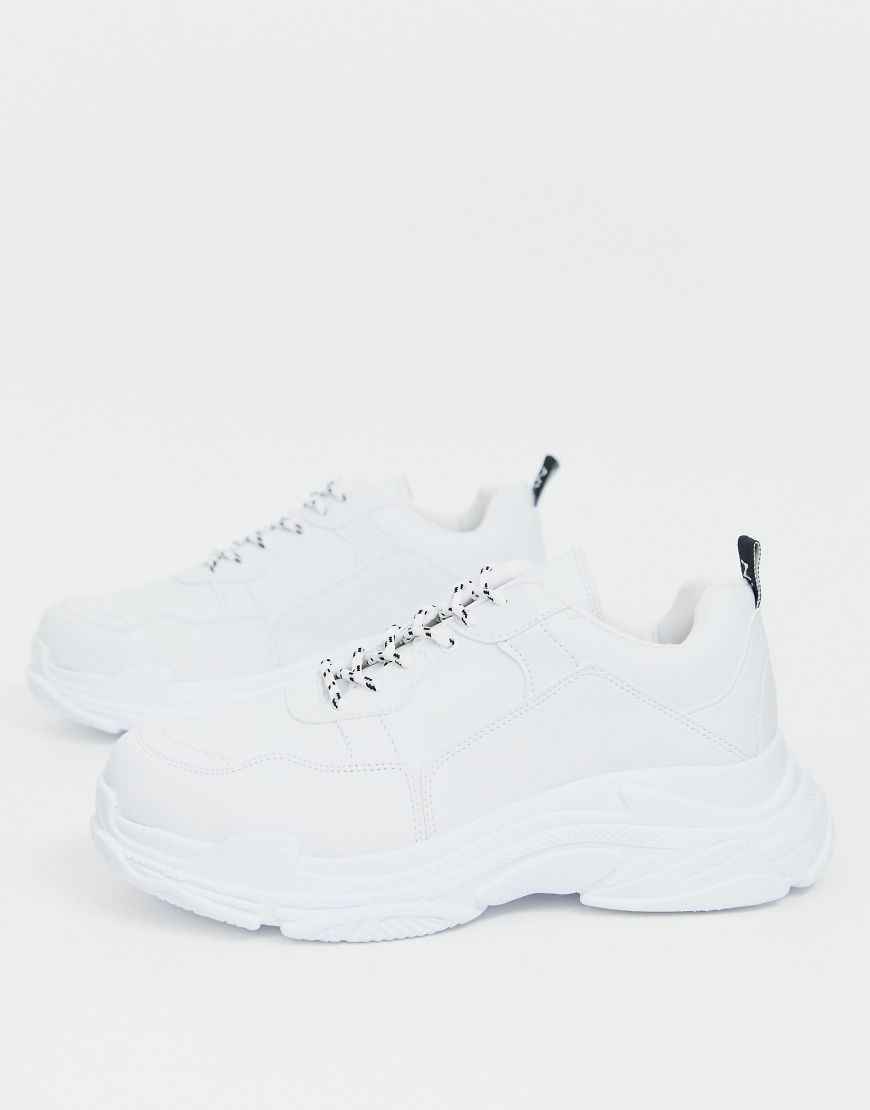 BERSHKA
A new colour updates for these favourite chunky sneakers from Bershka, with a multicoloured combination with a cream gummed sole. Obsessed.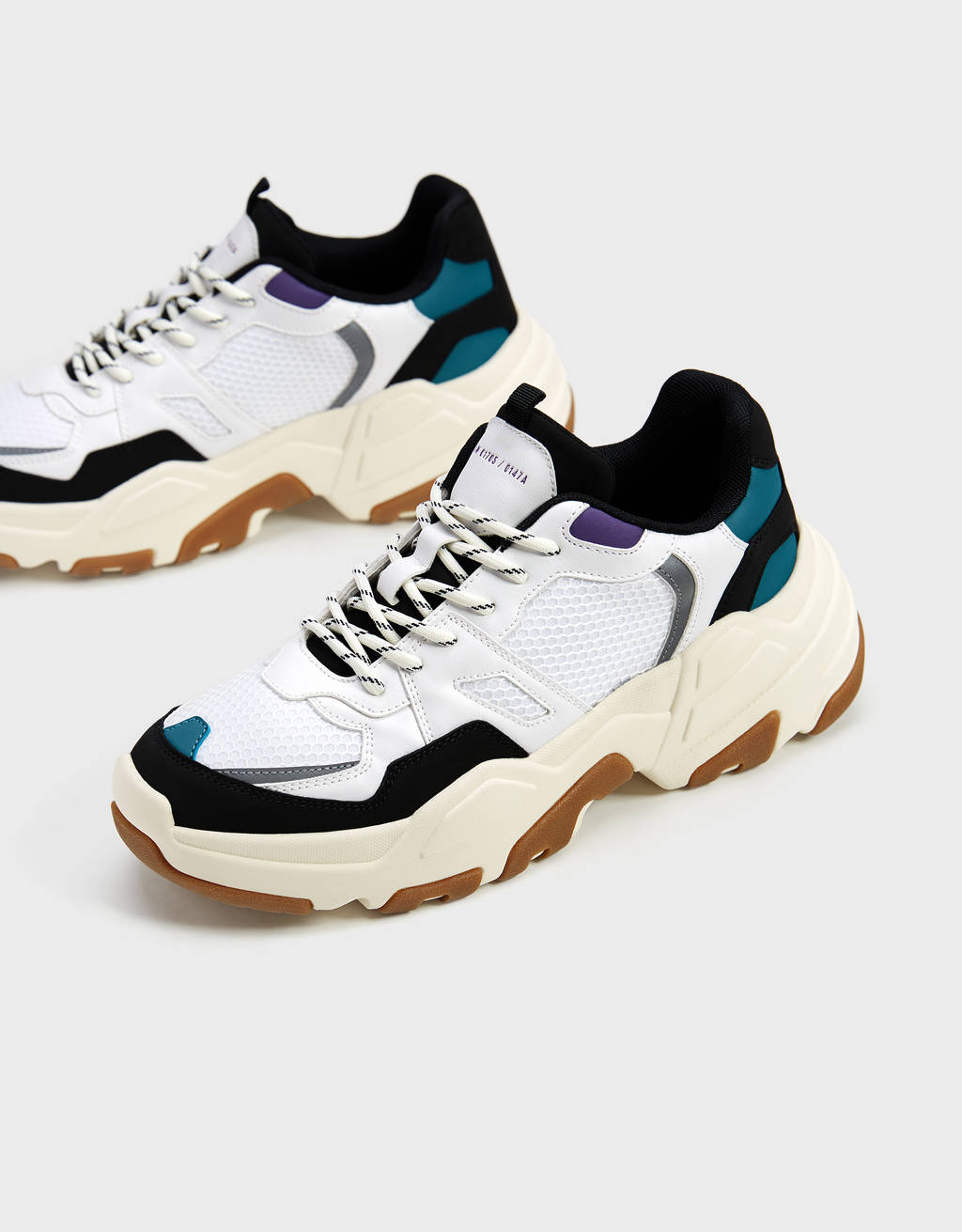 A new addition to the Bershka chunky sneaker family. The latest silhouette is a sleek sport like design with translucent panels.
MASSIMO DUTTI
Just in case you forget what colour your t-shirt was, Massimo Dutti has you covered.
Update your flip flops to a contemporary leather sandal
COS
A modern take on the ever-popular bum bag in a sleek leather design.
ZARA
Upgrade your bum bag to a one-strap crossbody.
REISS
Reiss have jumped on the chunky sneaker bandwagon with their new 'Liam" sneaker.
COS
A soft, deconstructed version of the ever-popular bum bag, perfect to mould around your body.
FARAH
An eclectic graphic print, perfect for a beach holiday.
COS
Slightly obsessed with this modern metallic update to last seasons knotted Knotted leather keyring. Wear with dark trousers to highlight this accessory.
A clean, structured bum bag in a bold orange colourway, perfect for the spring summer season.

Check back for more new men's fashion updates