From futuristic sneakers to innovate tech runners, Zara has a selection of trendy and classic new arrivals that will tempt you to add new styles into your footwear collection. Here are five of my favourite new sneakers and shoes from Zara that you should buy. 
---
Step into 2021 with a futuristic high top sneaker. The sneaker's upper section has a poly fabric which zips to reveal a neoprene inner sock. The zip features a waterproof seal to make this sneaker a worthy addition to your waterproof footwear. The sneaker includes a back tab to help you put on the sneaker with ease, with the tab extending to the sneaker's base. 
---
Running has become an essential workout during a lockdown. Update your running sneaker with Zara's Jetfoam technology which to no surprise helps absorb the impact when you run. The sneaker features a technical fabric to allow your feet to breathe with the material geared to help improve comfort and performance.
---
Quilting is a popular trend this season, with classic winter pieces reimagined to help you battle the cold. The scarf has had a quilted update and let's not forget about quilted joggers and gloves. Last on that list is the quilted sneaker. One thing you will never have to worry about is your feet getting cold. The sneaker has a slightly chunky sole and features a Velcro and drawstring closure. 
---
Wellington boots are great at helping you traverse wet and muddy ground. However, the design leaves a great deal to be desired. Zara's interpretation updates the wellington boot through a contemporary lens. The classic winter Chelsea boot has a rubber exterior and comes in three traditional winter colours. Black, Khaki and Brown.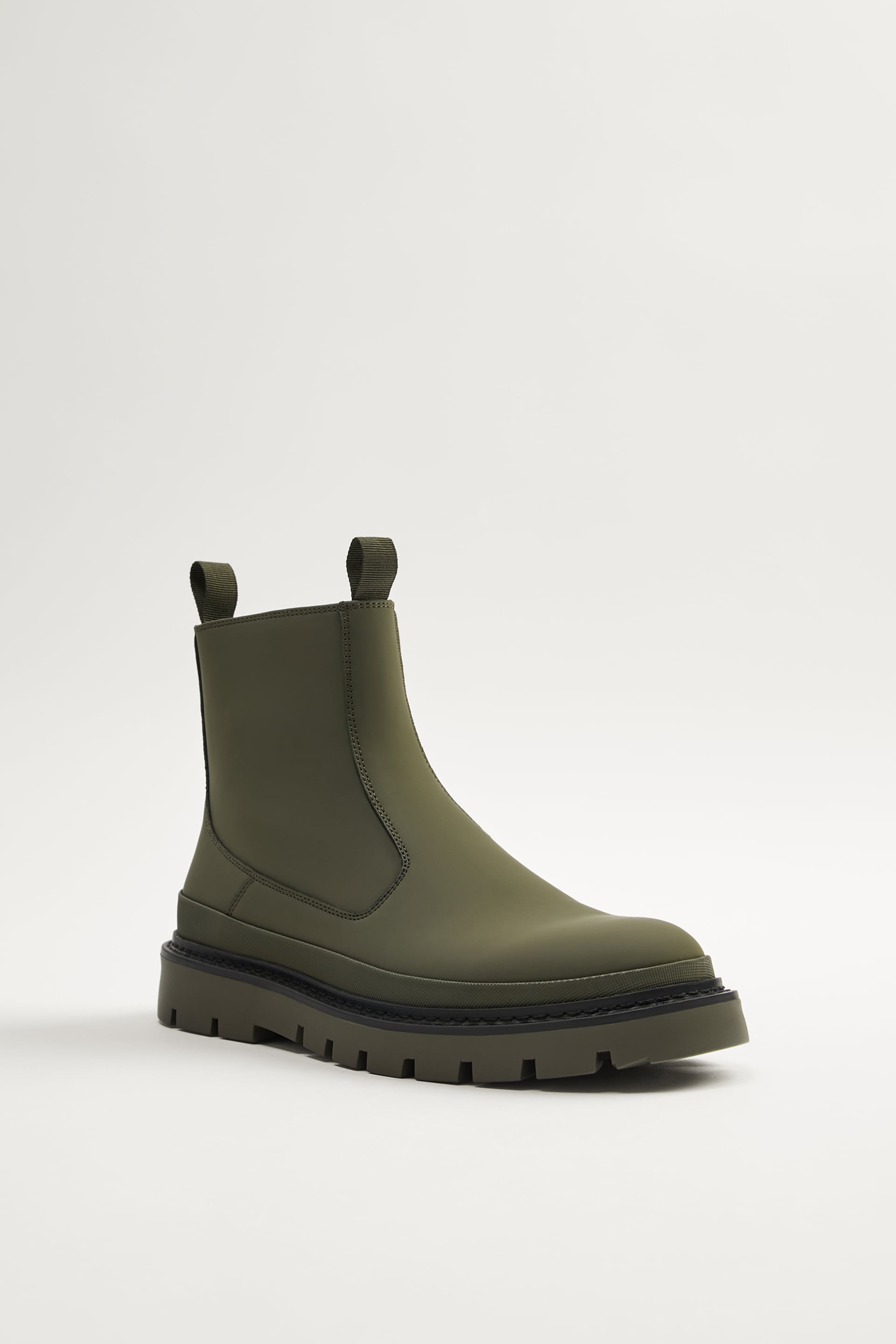 Sometimes your footwear collection could benefit from an injection of a timeless shoe. The penny loafer is a classic formal shoe that you can rely on to navigate you through formal occasions. This style comes in a rich, smooth brown leather.
---
What are some of your favourite new shoes from Zara?