Usually, this is the time of year when you start thinking about the social calendar for the holiday season. The buzz for the Christmas party has started, you start marking plans with your friends about what their plans are. A host of festive invitations start to full up your calendar thought the winter months. You may even think about NYE, creating the beginnings of a plan to bring in the new year.
A lot has changed since last year. There is a lot of uncertainty about whether we can celebrate the way we used to. Regardless of the outcome, one thing I will be doing is ensuring that I have an outfit to celebrate indoors or out. One of the most helpful things that have kept me sane over the last months is the ability to be still creative with my wardrobe. Regardless if I have fewer places to go.
An eveningwear wardrobe is not complete without a printed shirt. It makes a statement and allows for a less formal alternative than wearing a full suit. Once you have your chosen shirt, it can be styled with tailored trousers or dark denim and pair with your favourite shoes.
The hard part is finding the perfect shirt that will help your outfit make the statement you need. To help you with your search, I have selected some of the newest printed shirts you can get your hands on.
Where can I buy the best printed shirts this season?
---
---
ZARA – Contrast colour shirt – £59.99
---
TOPMAN – Painted Stroke Print Slim Shirt – £29.99
---
REISS – Retro print shirt – £95
---
GANT – EZ Fit Paisley Lyocell Shirt – £135
---
ZARA – Photo print shirt – £29.99
---
ASOS – Relaxed revere 70s floral shirt – £28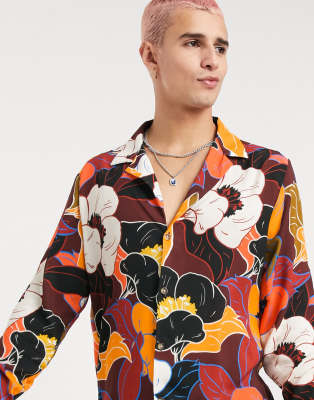 ---
ALL SAINTS – Jardin shirt – £99
---
TED BAKER – Floral shirt – £89
---
What are some of your favourite printed shirts this season?