The overcoat is one of the many outwear silhouettes you can choose to carry you through the autumn-winter season. The sartorial style makes it an ideal choice to wear with a suit, but it can also be styled to fit into any casual look.
Here are some of my favourite looks to style with an overcoat for the autumn-winter season.
---
How do I style an overcoat?
The winter roll
The first way to style an overcoat is by pairing it with other winter essentials such as the roll neck jumper, chinos, and a Chelsea boot. This look is tried and tested and will help create a timeless winter look without worrying about whether each element goes well together.
Colour is critical when putting this look together. You can go with a monochromatic colour scheme or decide to pair complementary colours together.
The hoody approach
When it comes to layering, nothing works as well as wearing a hoodie under an overcoat. The tailored coat compliments the casual sweat to create a marriage of smart and casual.
---
The complete sweat
Take the casual look further by switching the trousers out for matching sweatpants to create the ultimate relaxed weekend look. Sometimes a full sweat look is all you need to wear during the weekend, and what better way to elevate the look by throwing on an overcoat?
---
The colour code
One of my favourite ways of wearing an overcoat is by matching the colour of the coat to my trousers. This technique creates a colour sandwich if you choose to wear a clashing colour for your top.
This style can work with any colour combination, black, navy and grey all work. For a monochromatic look, carry the colour scheme to the top.
---
The suit story
A sartorial tailoring look is complete without a structured tailored overcoat. Instead of going down the monochromatic route, choose a contrasting colour.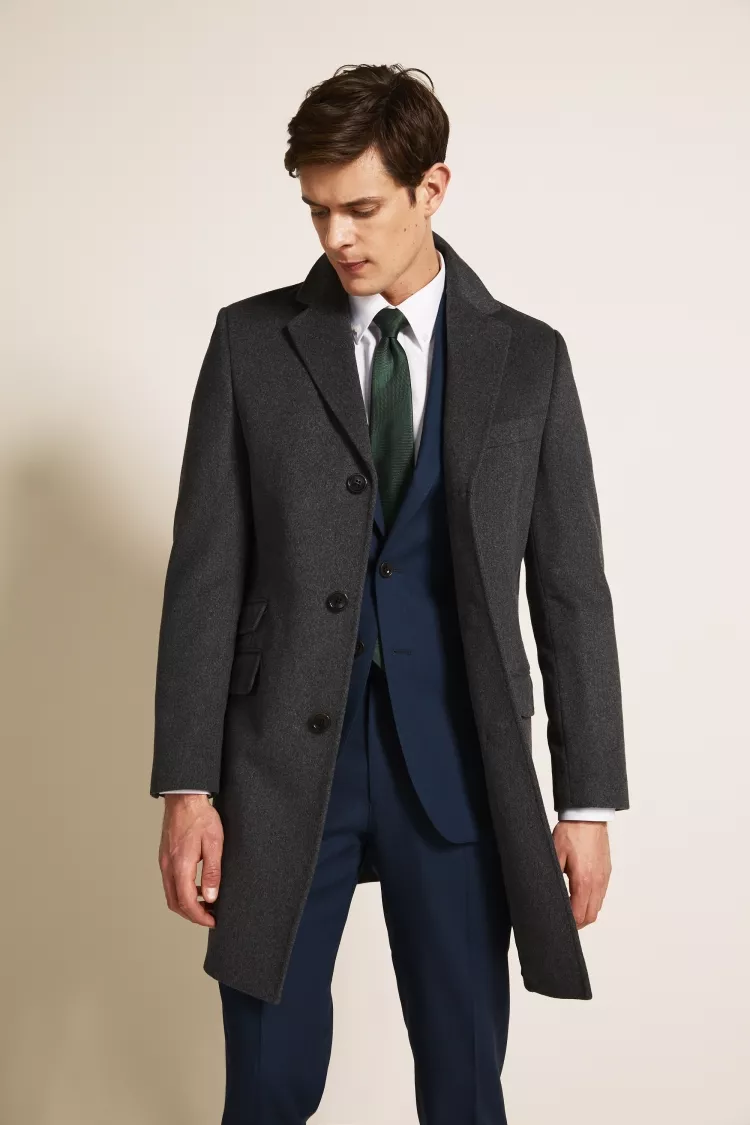 ---
These are some of my favourite ways to wear an overcoat during autumn-winter. What are some of your styling go-to's when wearing this winter staple?