Before the world was blessed with AirPods, we would never have to consider wearing a fashion accessory to house headphones. With the ever-growing popularity with Bluetooth headsets, there is an urgent need to house this apple product in a fashionable way. 

I have a love/hate relationship with AirPods. I love that I no longer have to deal with the hassle of wires being entangled (insert Jade Pinkett Joke). However, what I don't enjoy is poor sound quality when listening to music or being on the phone. Let's not forget about adding another device that needs to the endless charging device list. 
Regardless of how I feel about AirPods, they have now become a permanent fixture within my apple echo system. There are one of the best selling apple products which justifies the trend carry AirPods in a case. You could keep your AirPods in your pocket, but you would be missing out on an opportunity to be fashion-forward. 

If you are ready to give your headphones a new home, then you have come to the right place. Here are the best fashionable AirPod cases you can buy from the high street. 
---
ZARA

Rubberised earphones case – £9.99

Available in two colours. This earphone case features an all rubber finish, with a zipped case and a handy wrist strap.
Leather earphones case – £9.99

An all-leather AirPods case with a snap button closure. It is detailed with a carabiner hook that can easily be clipped onto your waistband.
PULL AND BEAR

A simple silicone case with a carabiner hook detail. This accessory also comes with a removable strap.
MOUS

A luxurious and stylish leather case with a pebble texture. This case features a handy key ring, easy access charging and impact absorbing technology. What more do you need?
URBAN OUTFITTERS

A simple silicone case in a bold neon colourway.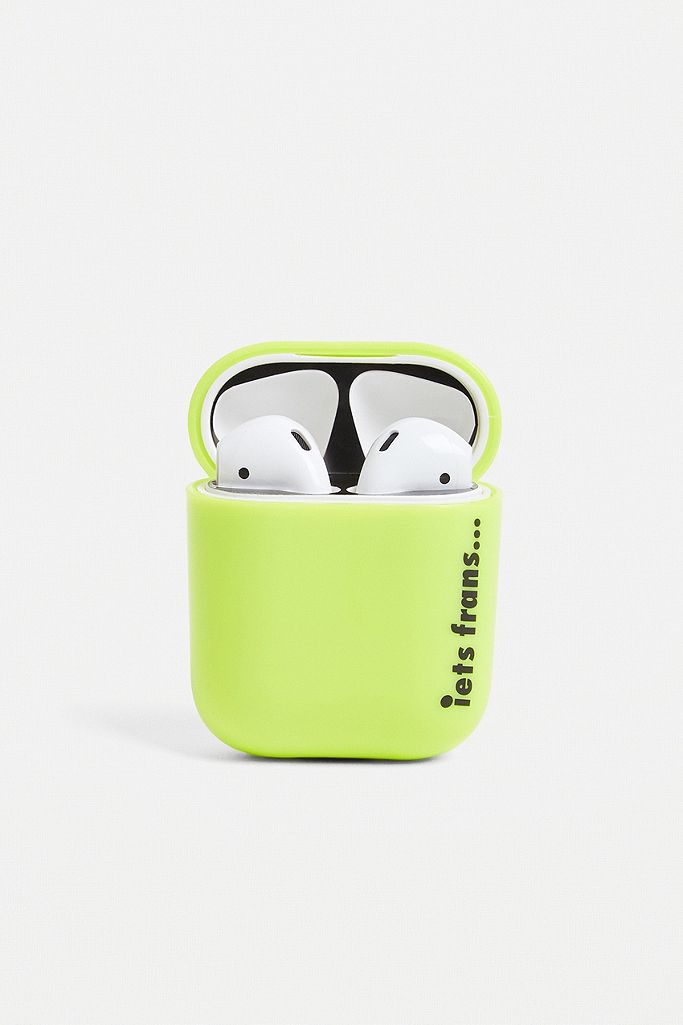 Would you spend money on an AirPods case to keep your headphones secure?