I can't tell you the last time my trouser hem hit the top of my shoes. That is because I am obsessed with wearing cropped trousers. Whether they are pre-cropped or rolled up, you will never see me without some part of my socks on show. 

Wearing cropped trousers increases the styling possibilities compared to regular pants. With just a simple reduction of length, I am now free to experiment with different sock combinations, matching the colour of my socks to my trousers or footwear. 

When it comes to buying men's cropped trousers, I decide if I want to purchase a pre-cropped style or if I want to do it myself.
THE CROP
Pre-cropped trousers will save you a lot of hassle, and you can start wearing them straight away. Your favourite high street brand will always do a silhouette every season to make sure you are on the lookout. 

If you want to have more control over how short the crop is, while also having more variety, I would recommend utilising a tailor. This way you can buy any trouser style you like and get the hem shortened to your desired length.
THE TEMPORARY CROP
Like all trends, cropped trousers will not be here forever. However, I have ignored the temporary trend label of cropped pants and have made it a wardrobe staple, but this trouser length may not be a permanent fixture for everyone. One way to overcome this is to turn up your trousers to create a cropped look. This way, when you are over the cropped look, your pants can go back to their regular length.
CROP VARIATION
There are many variations of cropped trousers. My go-to will always be tailored trousers, preferably with a crease. This style can blend into streetwear and tailored look. 
For a causal flair cropped, joggers are for you. Make sure the hem is not elasticated.
If joggers are not your style, denim is a great alternative. My favourite denim cropping is a raw frayed edge hem. If you want a cleaner finish, you can opt for the original hem finish or roll up the hem.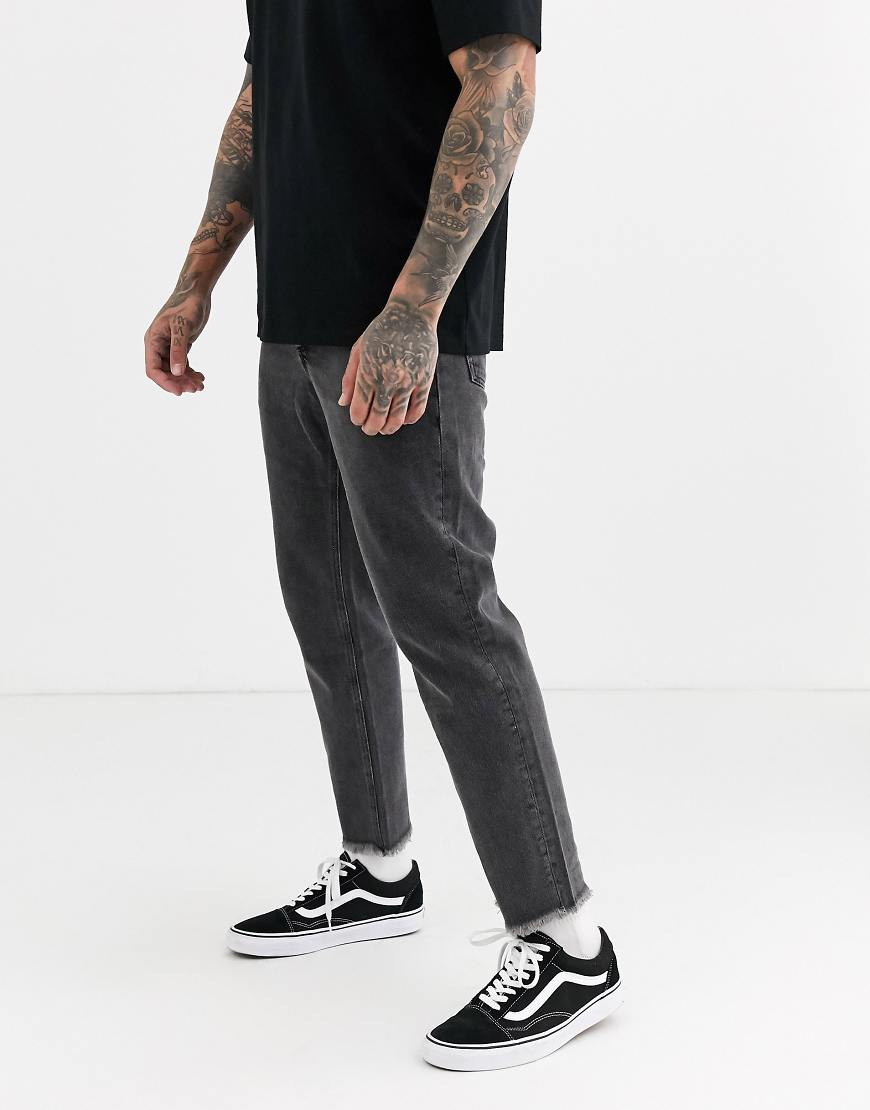 If you are ready to jump ankle-deep into this trouser trend, then you have come to the right place. Here are my favourite men's cropped trousers that you can buy.
---
ZARA
SCOTCH AND SODA
ZARA
SELECTED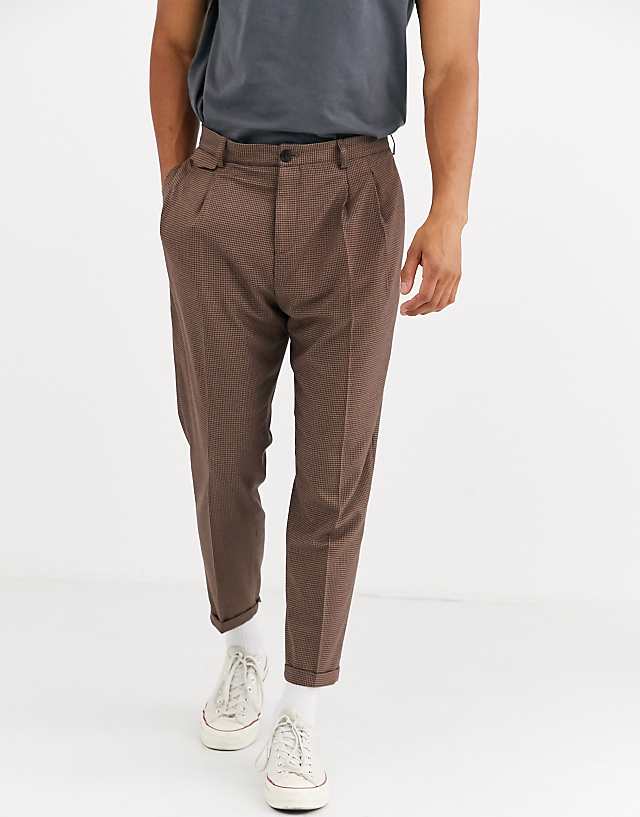 ASOS
PULL AND BEAR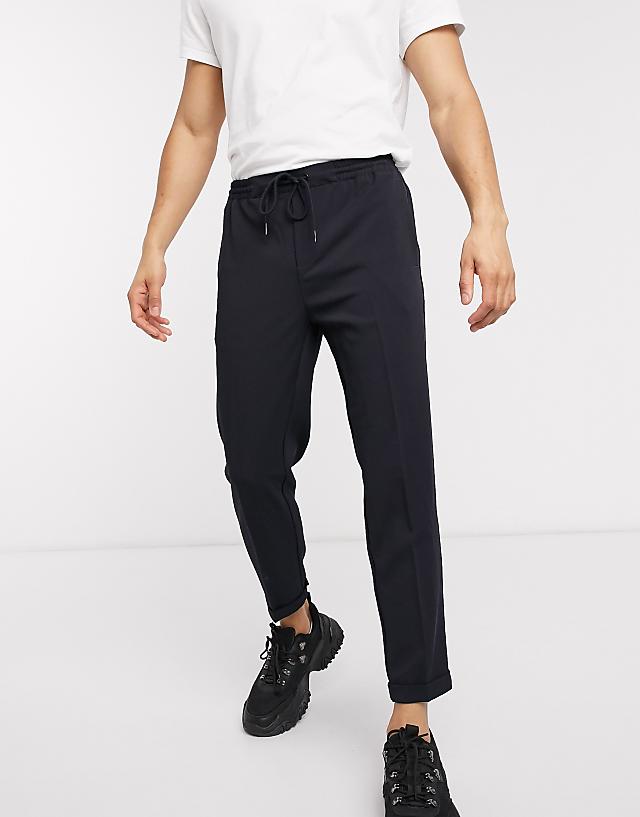 COS
ALL SAINTS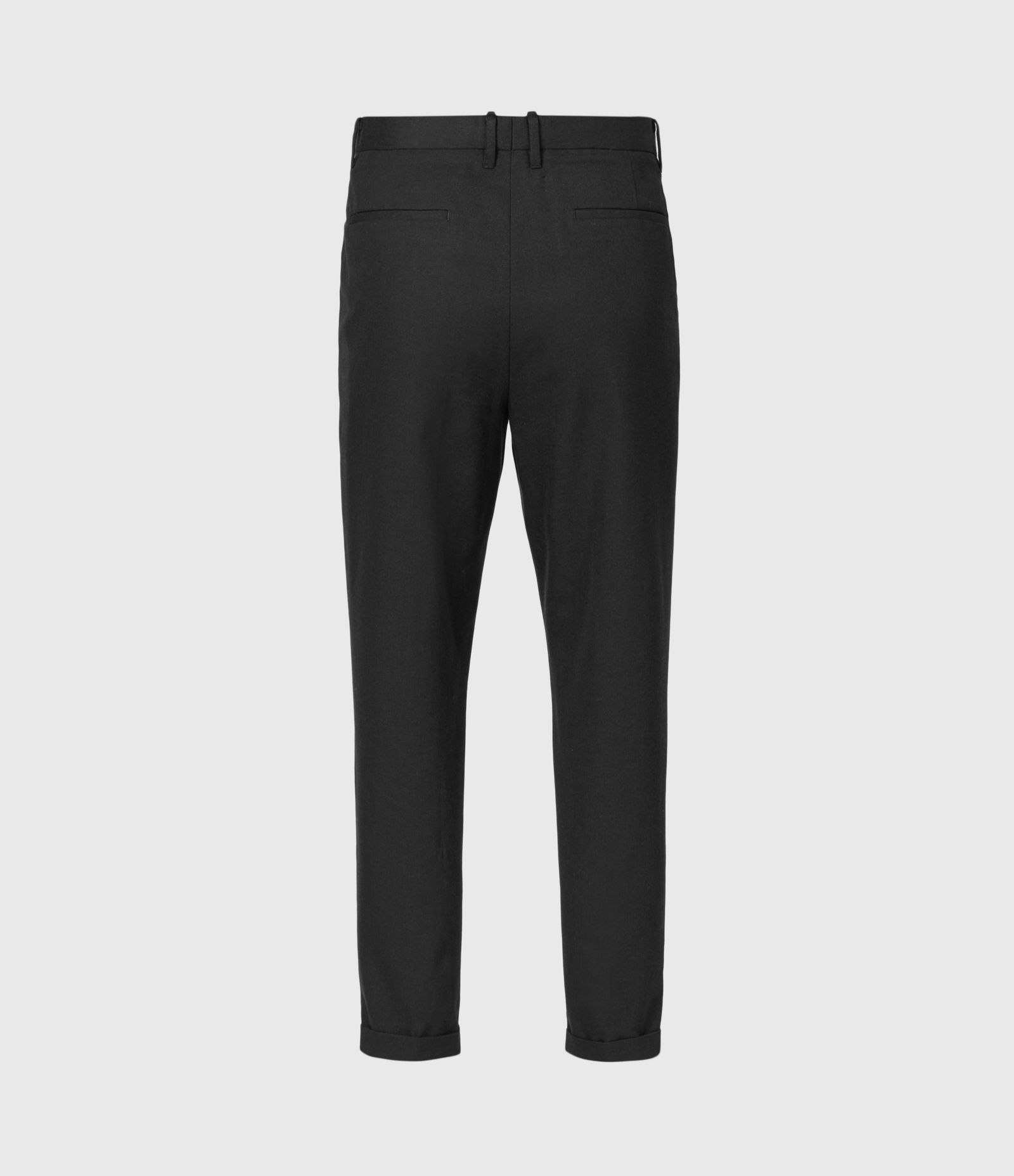 What are some of your favourite cropped trousers?