I am trying to picture where I was where I find out that the trousers I was wearing were too long for me. I think the length of trousers is something people don't really think about. My friends, family members and colleagues have trousers that are clearly too long for them. When I look at their ankles, all I see is a gathering of excess fabric. The problem, wearing trousers too long for you is is widely accepted, especially in the denim world. I have some news for you. It's not.

Let's start at the beginning. Here is a quick lesson on how to ensure you are wearing the correct trouser length. 
---
A SCIENCE LESSON
Humans come in different shapes and sizes. Some people are "average" height, some people are short, and some people are tall. The trousers you buy should reflect the height that you are.  If someone is short, they will typically be a 28-30 inch leg. If someone is "average" size, they will float around 30-32 inch leg length, and finally, if someone is tall, 32 upwards. 
THE PROBLEM
The problem for you is that the high street brands want to the best in terms of cost-saving. They tend to stick to sample sizes to make most, if not all, of their trousers/jeans. The sample size is a 32 leg. This means that brands do not have to produce a variety of trousers, jeans and chinos in three different leg sizes (30,32 & 34).
Sometimes there are brands, like Topman and ASOS, that do a variety of leg sizes. You have other brands who focus their attention on denim and have a variety of denim leg lengths.
CHANGING BUYING HABITS
If you are a 30 leg, and you buy trousers that are 32 inches long, you are going to have excess fabric bunching around your ankles. A quick fix is to roll up your trousers, but not everyone wants to have cropped pants all the time. 

The alternative, if you cannot find trousers in your length, is to get your trousers altered. This means finding a local tailor or dry cleaners to cut a few inches off the bottom. Some brands offer an in house tailor (Zara, Uniqlo) so make sure you ask before going elsewhere. 
ASSESSING IF YOU HAVE A PROBLEM
Try on your trousers, and if you have excess fabric, you know you need to get them shortened. You can do this by using a tape measure, folding up the excess fabric into a cuff and measure how much should go.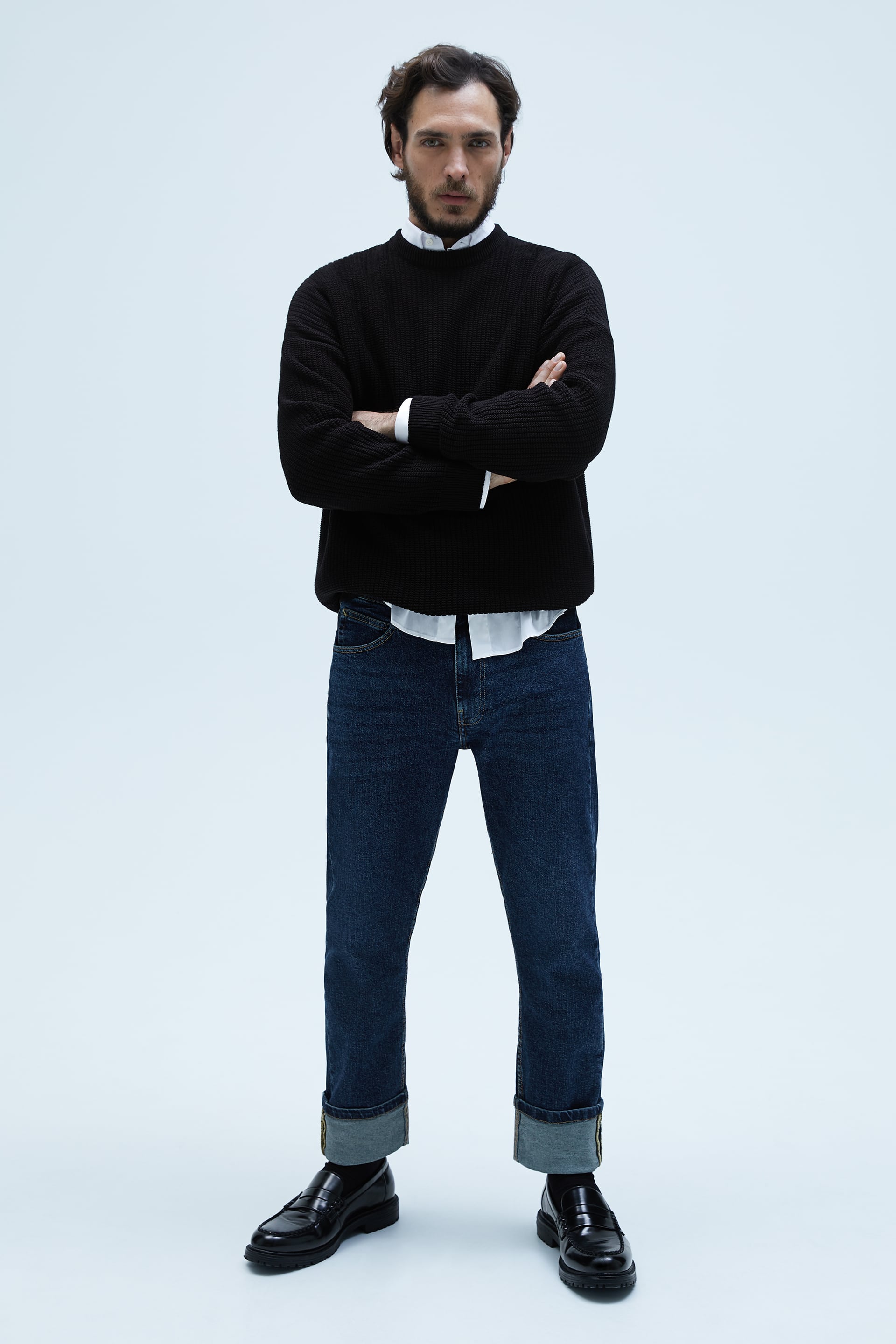 THE SOLUTION
Now that you know the length that needs to be removed, you can visit your tailor / dry cleaners and tell them the good news. Language is vital when you are altering clothes. There is an inside leg length and an outside leg length. To avoid confusion, I like to say how much fabric I need to be removed, instead of how much fabric I want to keep. 
Before getting your trousers altered, it helps to know what style and purpose you want your pants to fulfil. In some cases, a relaxed boot cut style could be a stylish option to have. Other times, a cropped silhouette may help improve your styling chops. If you are worried about making a mistake, you can ask your tailor to keep a few inches which are done by folding and stitching the excess fabric inside the trousers.
The next time you need to buy new jeans or trousers, try them on, and do a leg length test and if they are too long you are now armed with enough knowledge to alter your trousers. 
Are you wearing the correct length of trousers?