With the weather warming up, more people will be feeling the urge to take their feet out of hibernation. Unfortunately, I am not a fan of feet fashion, but as there is no stopping this feet pandemic, the only cure is to have fashionable sandals.

This season, it is all about leather sandals. From modern slides to gladiator-inspired cage styles, designed to encase your toes in the best way possible.

If you are ready to show your feet to the world, then look no further. Here are my favourite men's  sandals trends for spring-summer.
---
THE MODERN SLIDE
Taking the casual slide and giving it a contemporary edge for a fashion-forward leather slide. 
THE DOUBLE STRAP
The functional slide of the family, with double velcro straps to ensure you feet are secure. I love how the bark style material contrasts the straps. 
THE SPORTY SLIDER
Whether you are poolside or bold enough to wear socks and slides on the street, sport slides will always be a spring-summer favourite. This season the slide comes in fun new interpretations.
THE LEATHER SLIDER
Elevated yet straightforward, the leather slider takes the casual slider and gives it a luxe overhaul.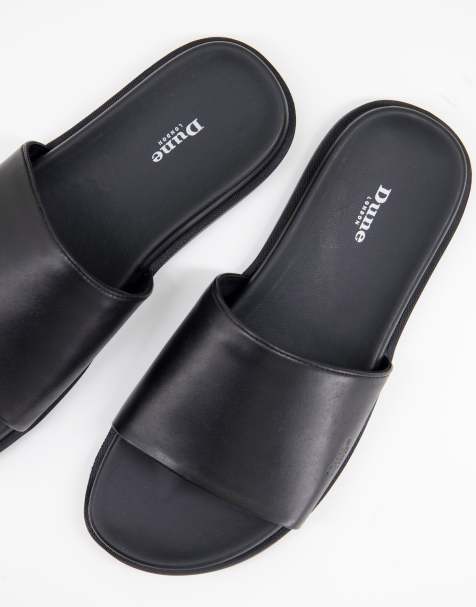 THE CAGE SANDAL
Channel your inner gladiator with an intricate leather cage sandal. They are detailed with interwoven leather straps and multiple buckle details. This sandal will make sure all eyes are on your footwear. 
THE CROSSOVER SANDAL
For major crossover appeal, try a crossover sandal. The perfect balance of a simple design with an elegant strap design. 
THE STRAP SANDAL
My favourite of all the styles. Strap sandals strike the perfect balance of casual sophistication without there being an overload of straps and buckles. 
THE MULTICOLOURED SANDAL
Some people are blessed with nice feet and need to do everything they can to bring attention to their assets. What better way to do that than with a celebration of colour?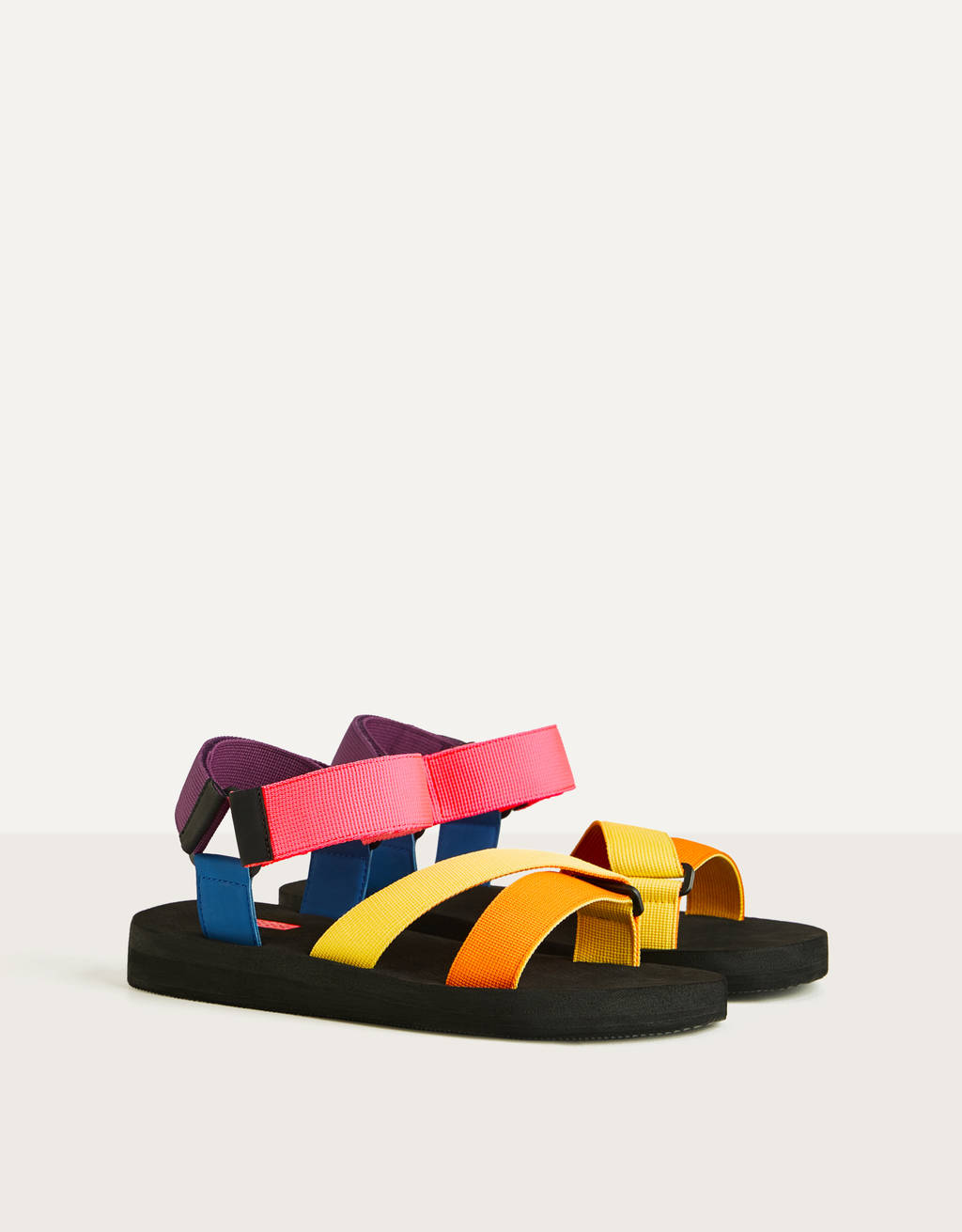 What are some of your favourite men's sandals trends this season?