This season your wallet has had enough! No longer be bound to a pocket, hidden from the world. This season marks the time when your cardholder and bi-fold emerge from the shadows to take centre stage. From a belt to being worn around the neck, wearable wallets are slowly becoming an accessory staple for your everyday wardrobe.

If you are ready to put your American Express at the forefront of your look, then this trend is for you. Here is what you need to know about wearable wallets.
---
THE WALLET BELT
First up, the wearable wallet belt. Is if 2020 couldn't get weird enough, in enters a belt with a cardholder attached. Groundbreaking. Men's fashion has been dominated by the utility trend for what seems like a decade, and this accessory fits right in. Style with light coloured tailored trousers for the belt to shine.
AROUND THE NECK
Over the neck, accessories have slowly become a popular accessory trend. From the lanyard – glorifying the security badge, and my personal favourite, the phone pouch. Adding to this collection is the wallet with a neck strap. Style with a casual look or formal look.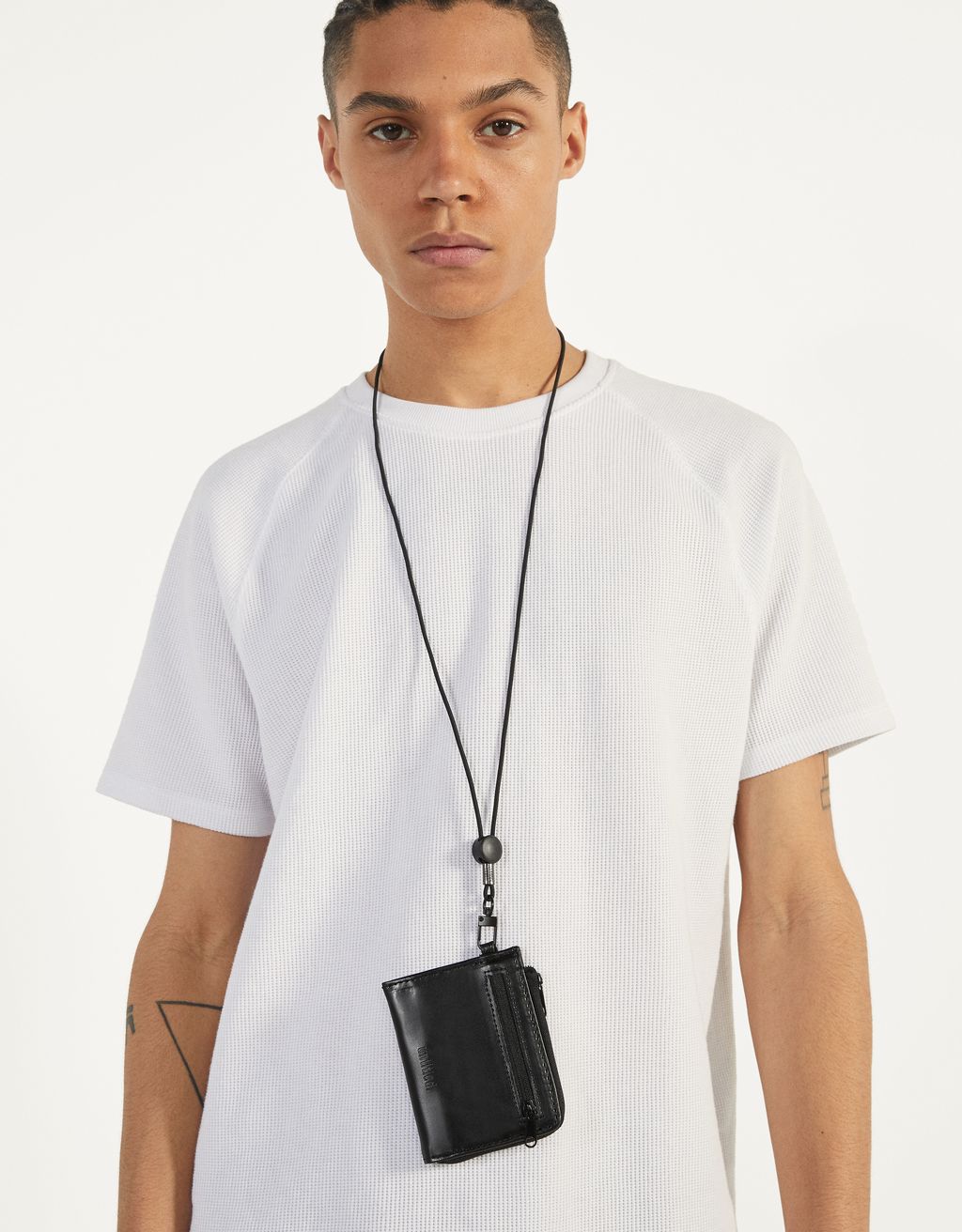 CLIPPED AT THE WAIST
The waistband has instantly become one of my favourite ways to add detail to my look with the help of wallet chains and carabiners. Continuing the theme into 2020 is the wallet with a belt clip.

If you are not comfortable wearing your wallet around your neck, then this style is for you. Be careful not to overload your purse with coins, or it will result in your waistband sagging due to the weight.
DOUBLED AS A PHONE POUCH
Like the wallet, your phone case is not the only thing that is becoming wearable. The crossbody phone pouch allows you to store your cards along with your phone to house all your essentials in one place.
What do you think of the wearable wallet trend?