Every season there are the stand-out pieces that you have to incorporate into your wardrobe. Some lean towards a seasonal trend, while others are classic, timeless pieces that return to reclaim their fashion crown.

From the side crossbody bag to the phone pouch, here are the best spring men's fashion pieces that you need to get your hands on this season.
---
THE SIDE CROSSBODY BAG
First up the side crossbody bag. Like a regular crossbody bag that you should own already but with a difference. This bag has been designed to be worn at the side, with the fabric contouring to your waist.
THE SUEDE SHIRT
The suede shirt always makes an appearance for spring. The luxurious fabric can provide you with the right amount of warmth on a spring day and will add texture versatility to your wardrobe. 
THE UTILITY VEST
Functional fashion is still taking the majority of the trend spotlight, and the utility vest shows no sign of fading into obscurity. For spring, the utility vest is refreshed in bold colours and textures to remain relevant in your seasonal new season wardrobe.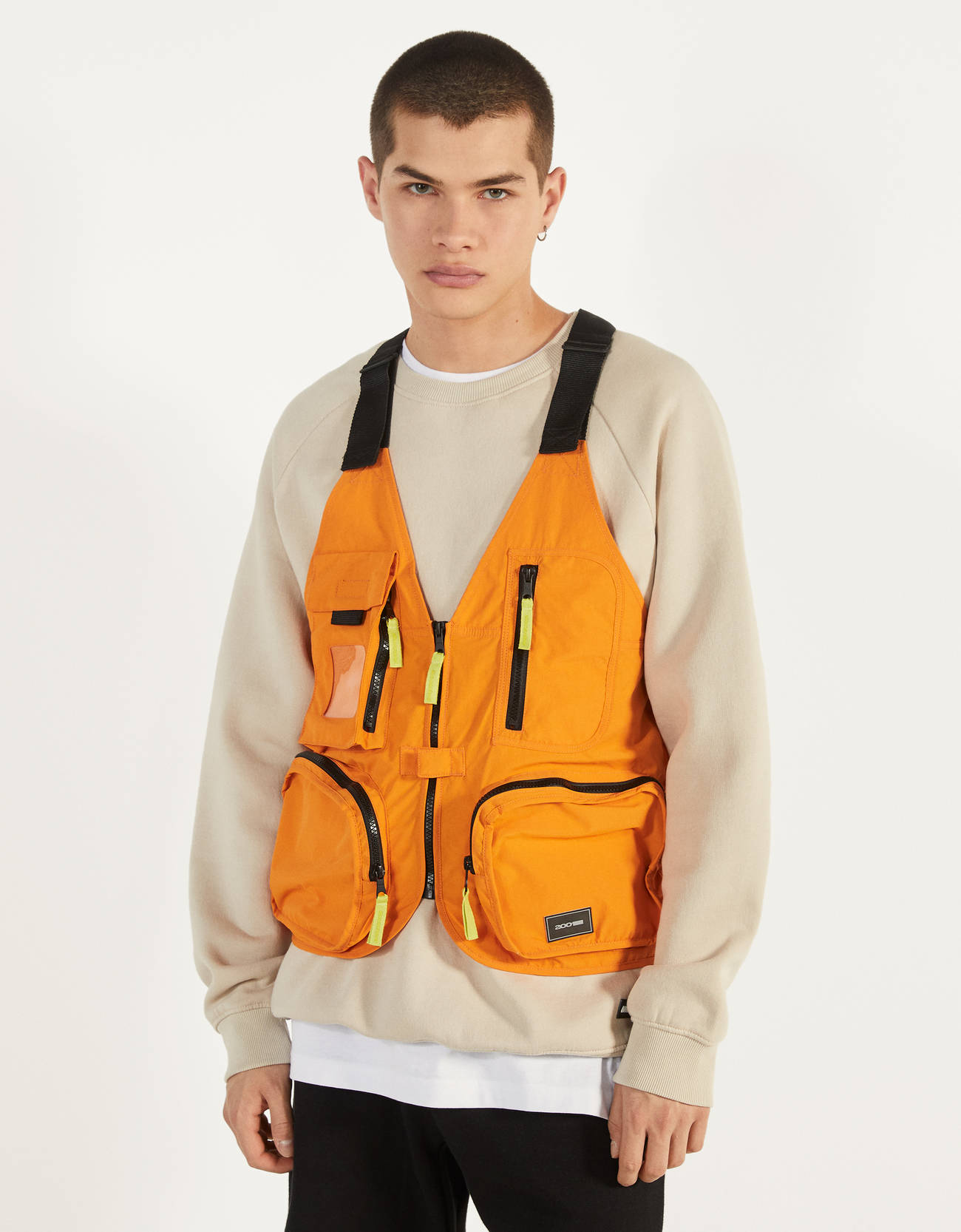 THE WEARABLE WALLET
Gone are the days where your wallet is confined to your trouser pocket. It is now trendy to style your cardholder around your neck or waist for a modern styling look.
THE DOUBLE BREASTED BLAZER
Whether you are attending a spring wedding or want to incorporate a tailored edge to your look, then the double-breasted blazer is for you. The sartorial silhouette can be worn in linen form or as a separate with chinos or denim.
THE RUNNING SNEAKER
When it comes to footwear, the chunky sneaker is finally getting competition in the form of a running sneaker.
THE PHONE POUCH
Carry your phone with style with the phone pouch accessory. Wear over the neck, or over one shoulder to add the final details to your look.
THE WESTERN SHIRT
Add variety to your spring shirt collection with a western-inspired shirt. Featuring classic details such as intricate embroidering, contrast piping and a point collar. 
THE CARPENTER JEANS
A loose-fitted silhouette with traditional elements including a loop detail, and utility patch pockets.
THE BUCKET HAT
Shield yourself from the sun and occasional rain in style with the bucket hat. Simple yet classic, the trendy hat silhouette is best worn in a streetwear-inspired look.
What are some of your favourite spring men's fashion pieces?