I've always loved the hexagon shape. Maybe it was because I always felt like the six-sided shape never quite fit in. The hexagon was never round enough to be a circle and had just a few extra straight lines to be a square. So you can say the hexagon was the odd one out at the geometric party. But look who is laughing now.
The hexagon has had its glow up thanks to the hexagon sunglasses trend, pushing past other basic shaped lenses to be the must-have sunglasses of the season. The six-sided frame brings a fashionably cool flair to your face and provides a modern approach to traditional sunglasses shapes. In the world of wayfarers, be a hexagon.
There are two types of hexagon sunglasses you can choose to buy. The first is a more pronounced edge, normally frameless. These are more fashion-forward lenses and are perfect for hopping onto the trend. In addition, they come in bold seasonal colours that will go perfectly with a festival look.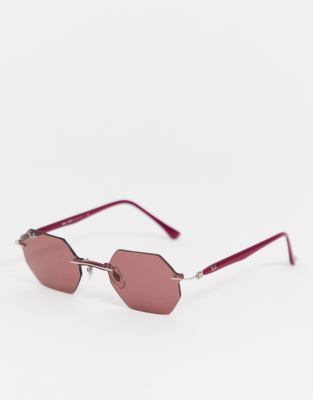 If you want to move beyond the trend and incorporate these sunglasses into a more permanent spot in your collection, you should go for a rounded hexagon frame with a metal frame.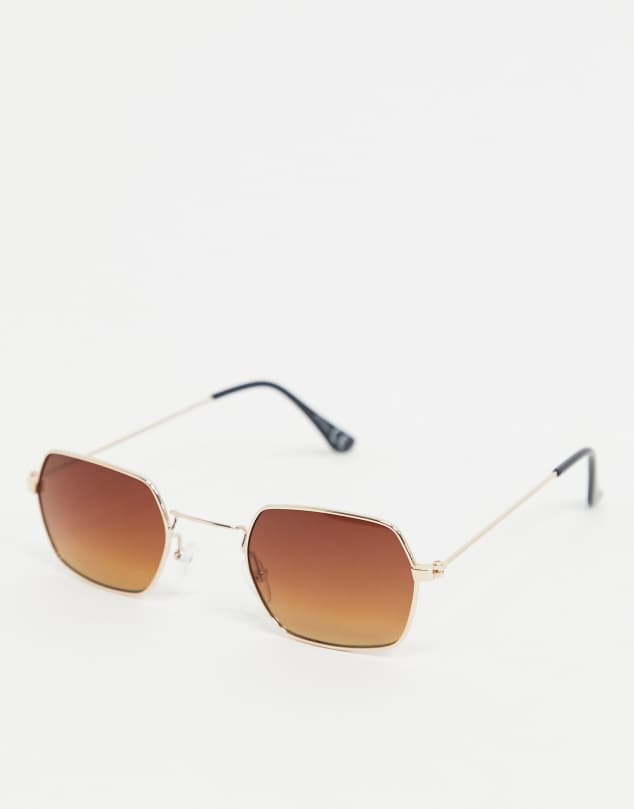 Check out some of the best styles you can get your hands on.
---
OLIVE – Victor Sunglasses – £32
---
BAILEY NELSON – THEODORE – £125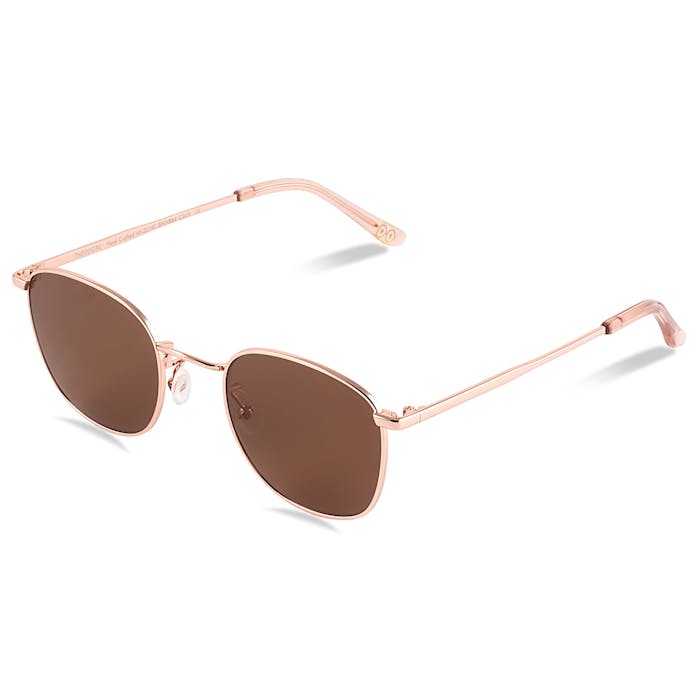 ---
SUN BUDDIES – Helmut Sunglasses – £135
---
---
RAY-BAN – hexagonal sunglasses in gold 0RB3548N – £137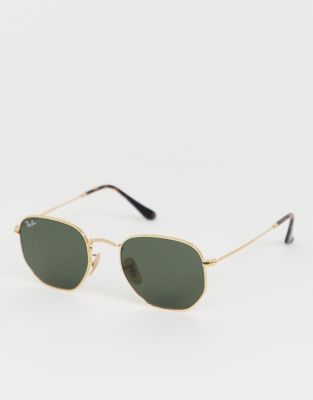 ---
---
What do you think of the hexagon sunglasses trend?