I remember it so clearly. I was watching an episode of Queer Eye, at this point I was hooked on Tan's wardrobe, anticipating what look he was going to wear this episode. The outfit did not disappoint. It was the perfect blend of sportswear and formality: causal Sneakers, black Adidas track pants, white tee and a blazer. 

I don't think I've ever seen a look that perfectly incorporates athleisure so well, and I immediately went to the sports shop and purchased the tracksuit bottoms. I remember the outfits first debut. It was met with awe and confusion. I don't think anyone in my office had ever seen track pants in a corporate environment. 

Apart from this look, there are many ways to combine sportswear into your wardrobe, combining different style attitudes. If you are ready to take your next leap of faith and take your styling to new sportswear heights, then look no further.

Here are my favourite ways to add sportswear into your look.
---
THE JERSEY TRACK PANTS
Team the jersey track pants with a sweatshirt and layer under a smart tailored coat for a casual and formal fusion.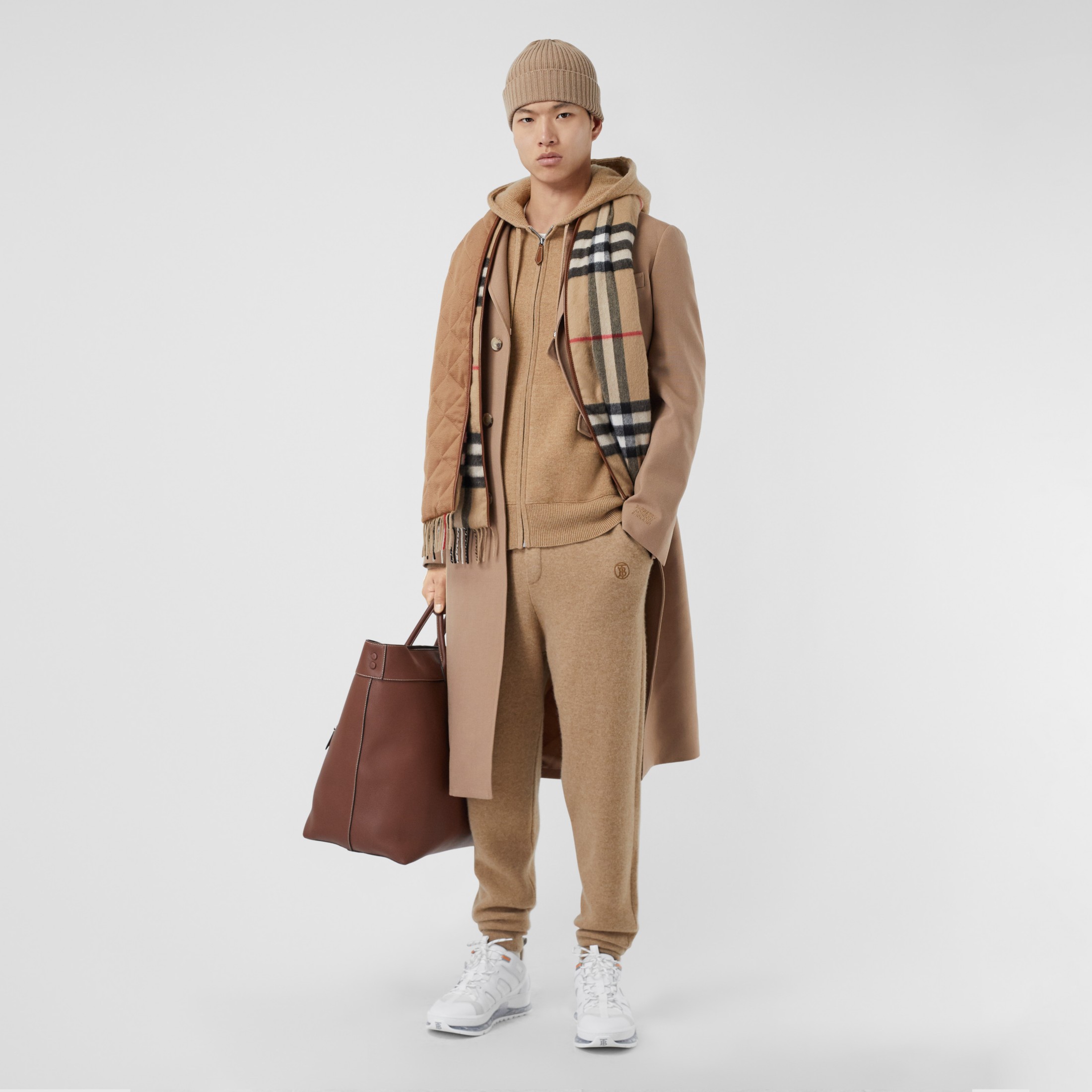 THE HOODIE
I usually incorporate a hoodie into my look in two ways. The first is wearing with cropped tailored trousers or worn layered under winter outerwear.
Another favourite is wearing it with a suit. during winter, a hoodie and blazer combo is the ultimate smart casual look,
THE COTTON JOGGER
The jogger doesn't always have to be in a jersey material. If you want a sporting edge but with a modern twist, try a cotton jogger. The perfect blend between a tracksuit bottom and a chino.
THE TECH JOGGER
For a more technical sportswear look, team your tech joggers with sneakers and a roll neck jumper.
THE SWEATSHIRT
The sweatshirt is an easy go-to option when building a simple look. Style with tailored trousers and play with colour combinations by going down the monochromatic route.
Or swap the tailored trousers for your favourite denim jeans.
THE TRACK JACKET
Style under a suit for a contemporary clash of sport and formality.
What are some of the ways you add sportswear into your looks?