The bandana is an essential accessory for men, thanks to the pandemic. What started as a fashionable scarf has transformed into a functional accessory that many people have repurposed as face-covering.
Apart from wearing the bandana as a DIY face mask, the square scarf can be worn in many ways, decorating your neck to your wrist in style. When I was younger, I was obsessed with wearing a bandana. I had a baby blue coloured paisley style that I used to wear over my head with a matching New Era cap I got from the US – styled to the side, of course. My taste levels have evolved from then, and so has my styling. Today, I usually wear a bandana around my neck when my look demands it.
If you love incorporating the bandana into your fashion or are intrigued to try something new, you have come to the right place. Here are some of my favourite bandanas and ways to style them.
---
How can I wear a bandana?
FACE MASK
Fold the bandana into a triangle and tie it around the back of your head.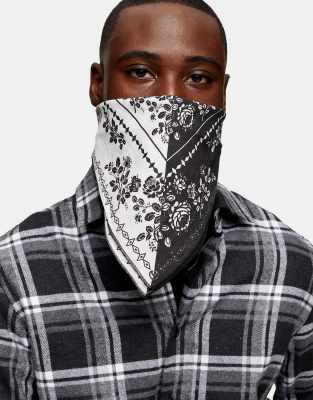 HEADBAND
Fold the square into a triangle, and then fold up from the long end until you have a long piece. Position on your forehead and tie at the back.
TRIANGLE
Start with the flat square bandana and fold into a triangle. Tie around the neck with the triangle either at the front or the back, creating a neck scarf.
THE HAND WRAPAP
For more of a practical approach, and for colder seasons, wrap the bandana around the neck or wrist and knot at the front.
FRONT TWIST
Instead of a flat fold, twist the scarf to form a swirl effect, concealed the back or have it tied at the front.
BACK KNOT
Fold the square into a triangle, and then fold up from the long end until you have a long piece. Position it around your neck like a scarf and tie at the back.
FRONT KNOT
Switch the knot to the front for a versatile look.
CONCEALED
Fold to create a long rectangle and wrap around the neck, concealing the ends underneath your t-shirt.
POCKET
Tuck your bandana into your back pocket for a casual streetwear-inspired look.
If you think you can pull off the look, here are a few options that you can choose.
---
Where can I buy a classic men's paisley print bandana?
Keep it classic with the iconic paisley print bandana.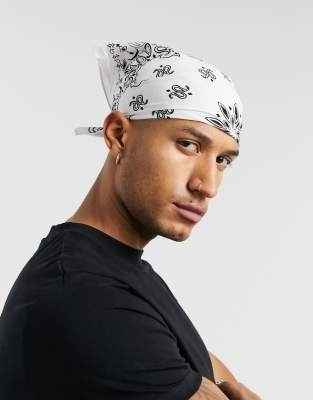 ---
Pull and Bear – Classic Bandana – £5.99
Where can I buy the best men's graphic bandanas?
Give your bandana a fun and playful update with bold graphics and fabrics.
Kapital – Ikarimakuri Cat Bandana Navy – £30
---
J CREW – Wallace & Barnes organic cotton bandana – £22
---
SCOTCH AND SODA – Printed organic cotton bandana scarf – £35
---
BERSHKA – Printed Bandana – £12.99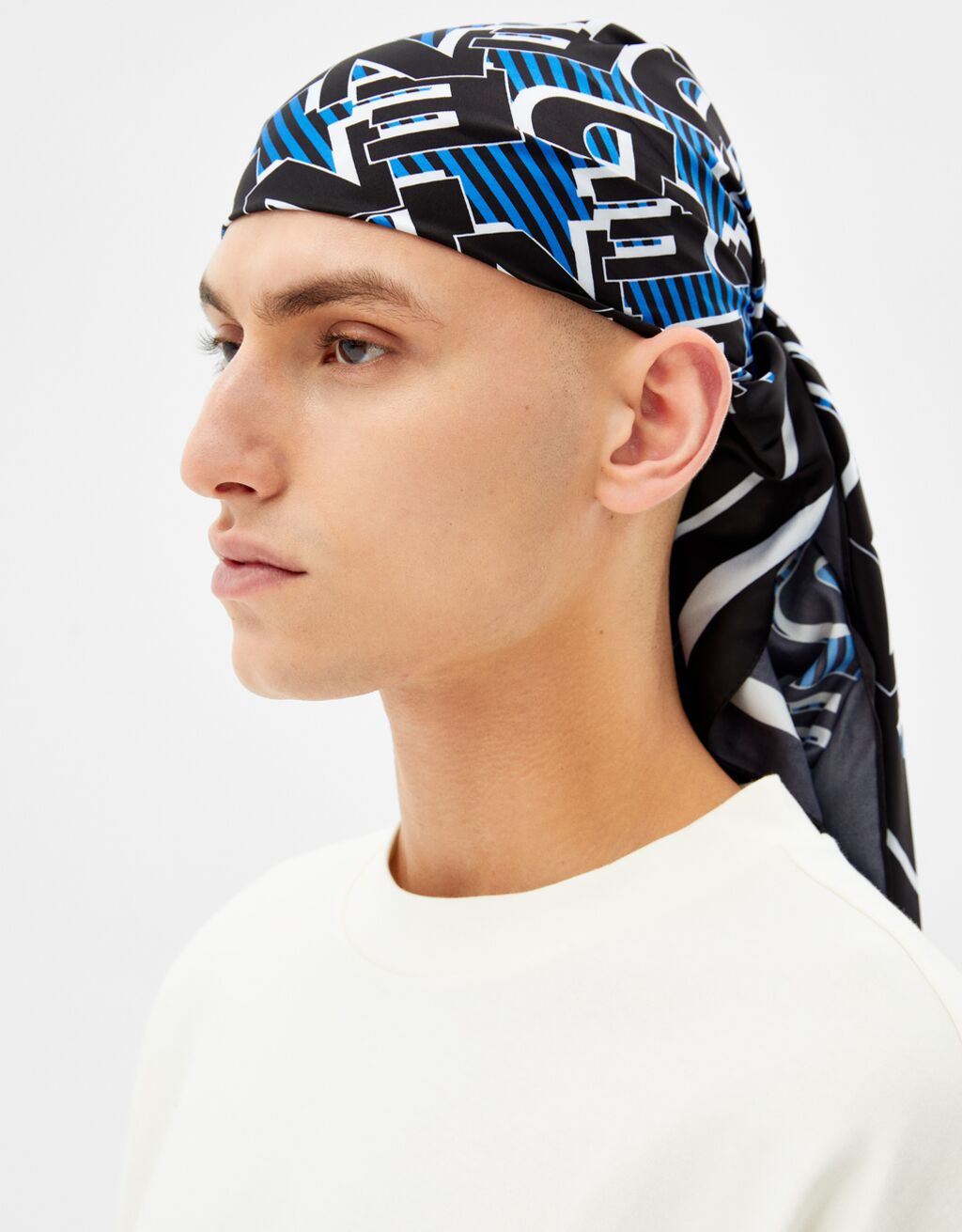 ---
ASOS – bandana in dark floral print – £8.50
---
COS – PRINTED SILK BANDANA – £59
---
What do you think of the men's bandana trend?