The secret to a perfect wardrobe is knowing when to switch things up. When it comes to your suit collection, it can get tiresome having to wear a shirt every day. Give your shirt a rest and replace it with something unexpected and be creative with your choices.
If you are stuck with ideas, here are seven tops to wear with a suit instead of a shirt.
---
THE TRACK JACKET
Fusing the world of sports and tailoring. The track jacket adds a casual dimension to your sartorial look. Don't be afraid to play with colour and design to create a bold sportswear statement.
---
THE ROLL-NECK
A popular winter alternative to the shirt, wearing a roll-neck provides you with much-needed warmth and elegance, the perfect winter combination.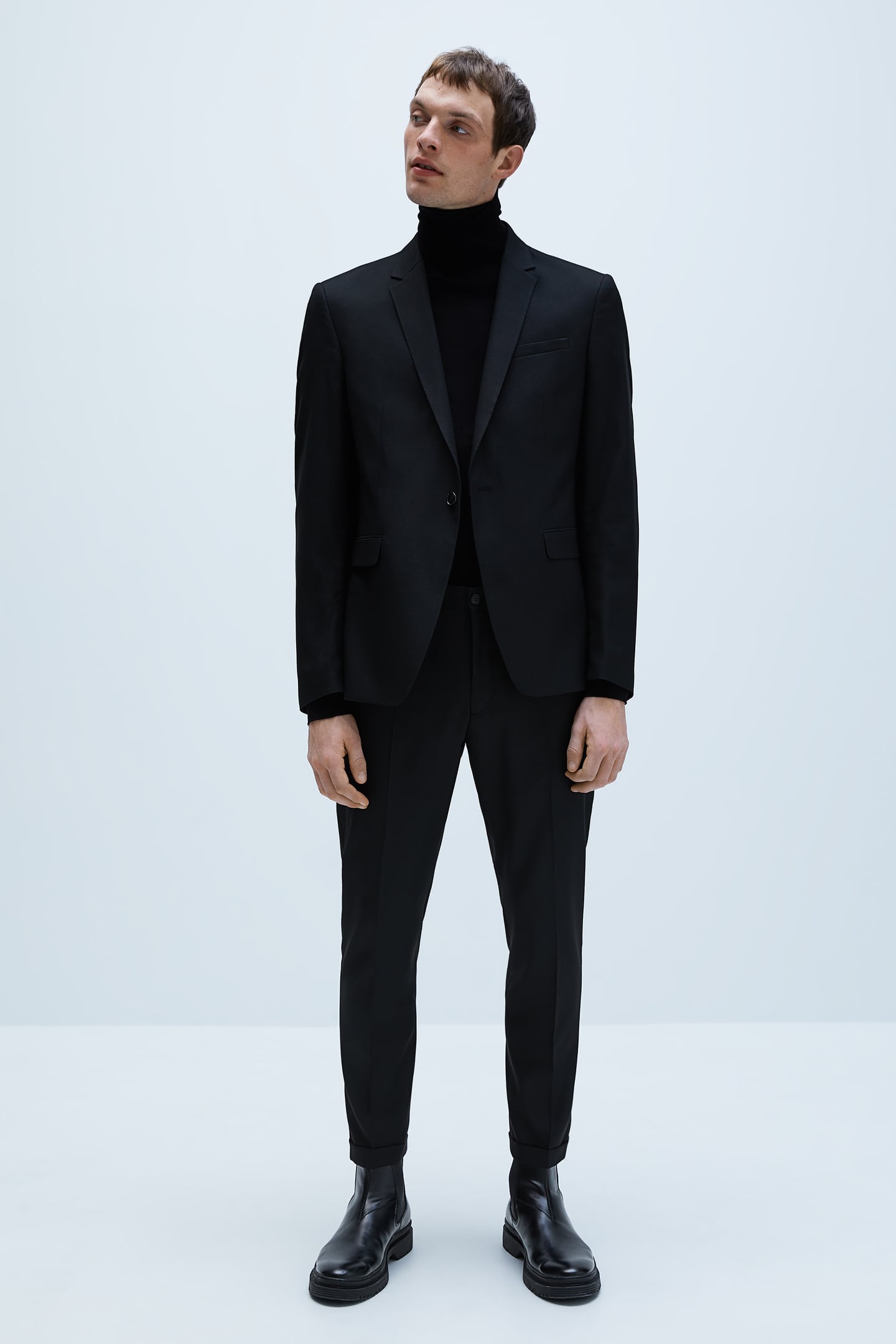 ---
THE CHUNKY KNIT
Keeping in line with the knitwear theme, up the warmth factor with a chunky knit. Cashing the chunky knitwear textures with the winter tailoring pattern such as prince of wales or herringbone.
---
THE CREW NECK
A lightweight merino option for the perfect mild days and cooler evenings. Match the colour of your suit for a monochromatic look.
---
THE POLO
The perfect blend of smart and casual, for colder months, opt for a long sleeve silhouette. Experiment with different polo styles from the classic collar to a zip-up style.
---
THE TEE
For the warmer days. Opt for a simple solid colour tee for a more reserved look. For colour contrast, wear a t-shirt in a contrast colour to your suit.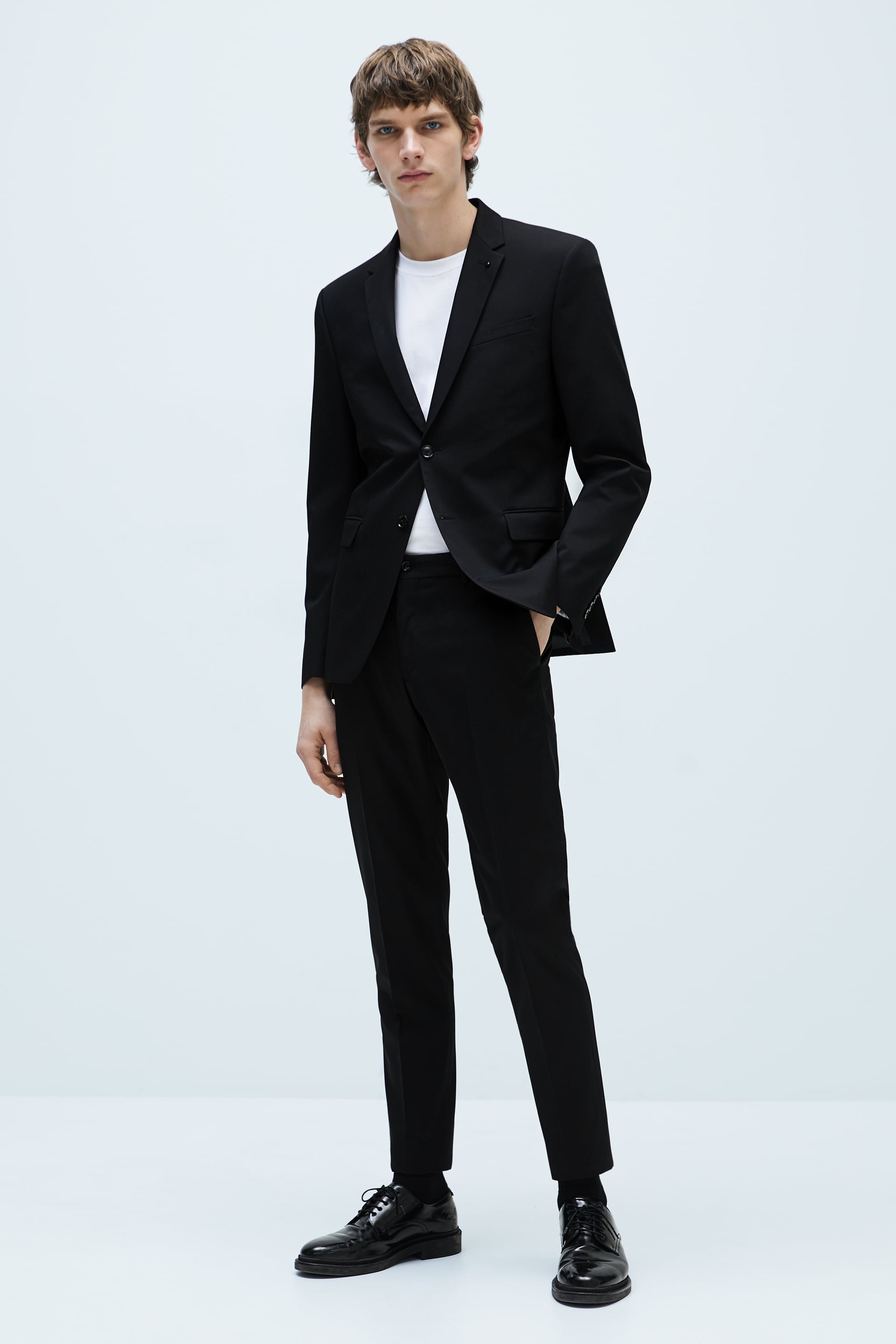 ---
THE HOODIE
Go super casual and tone down the formality of the suit with a hoodie. When thinking of what colour hoodie to wear, try going for contrasting colours. A navy suit with a grey hoodie, or a black suit with a white hoodie.
---
What are some of the tops you like to wear with a suit instead of a shirt?