Knowing how to style allows you to create a variety of looks using the same piece of clothing. Take the simple buttoned-up shirt. A wardrobe essential, it can be apart of any style attitude, from a suit to a simple denim look.

To boost your shirt styling repertoire, I have broken down some of my favourite ways to style the shirt, from playing with shirt buttons to layering and tucking. 

Here are 10 ways to style a shirt.
---
THE SIDE TUCK
For this style, un-button the bottom set of buttons and tuck the shirt into one side of your trousers. This creates an effortless half-fold, convincing onlookers that you forgot to tuck in the other front of your shirt.
THE TRIANGLE
Leave the bottom few buttons undone, creating a triangle effect; this allows your t-shirt to peak through. Contrast the colour of your shirt with the t-shirt for this style to pop.
UPSIDE DOWN TRIANGLE
Similar to the triangle but here, you are keeping the lower buttons buttoned. The shirt can either be tucked in or left out.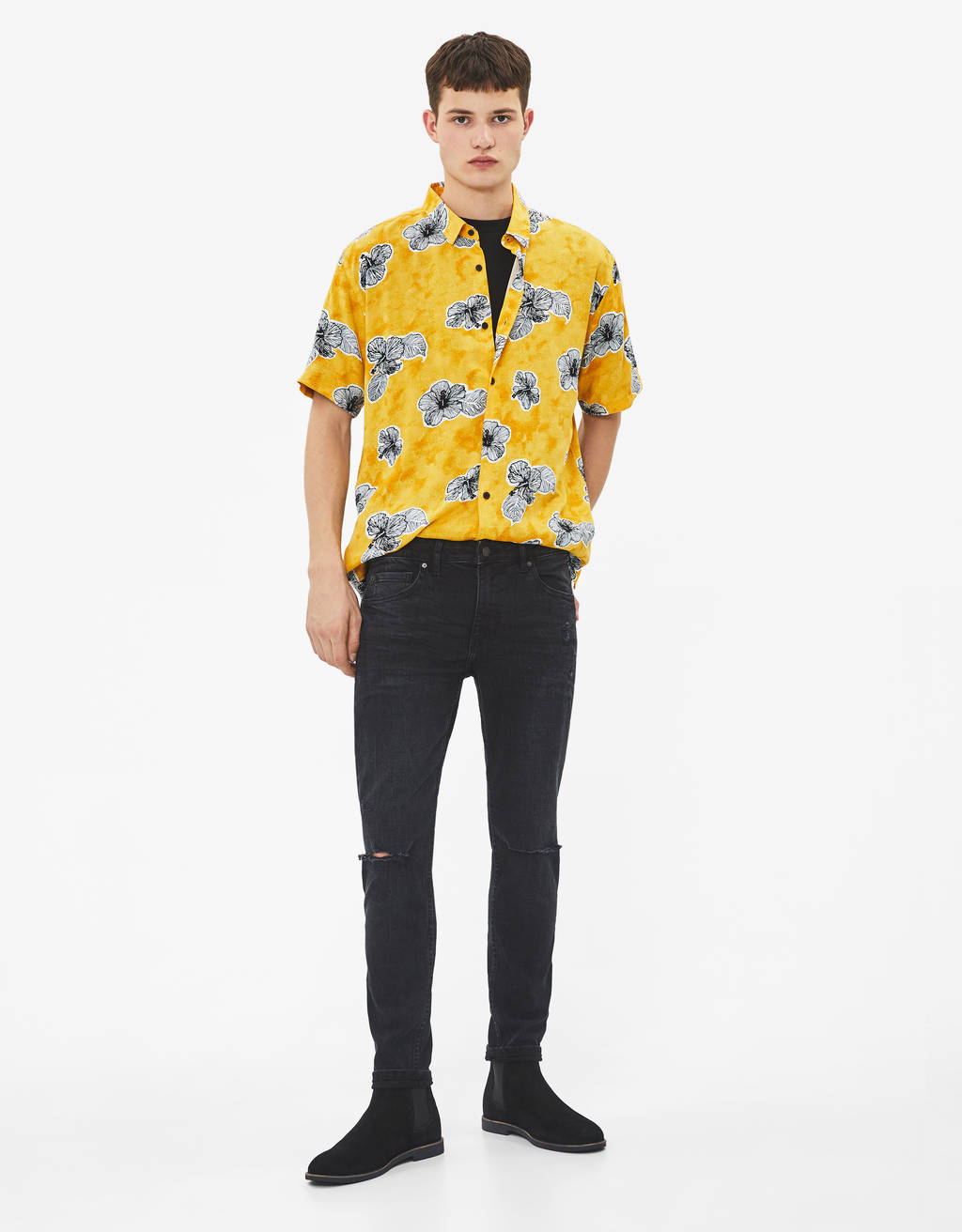 BUTTONED AND UNTUCKED
Have most of the buttoned and keep the shirt untucked, wear with a light jacket for a layered effect.
THE FRONT TUCK
Roughly tuck in the front of the shirt for a casual style.
THE FULL TUCK
Turning up the dial for a more formal look, tuck your shirt around your waist.
LAYERED
Layer the shirt under a sweater, unbuttoned for a casual look, buttoned for a more formal approach.
UNBUTTONED
Have your shirt unbuttoned and layer over a t-shirt to act as a lightweight jacket for warmer weather.
WAISTED
For a casual, laid-back attitude, tie your shirt around your waist. This style works perfectly with a flannel shirt.
THE SHACKET
Wear your shirt as a jacket and layer it over a hoodie.
What are some of your favourite ways to style a shirt?