Rolling up your jeans is a simple yet effective way to create a different look with your denim. Cropped denim has become a menswear styling staple, but not all jeans come in a shorter length. An easy way to solve this is to master the art of rolling your hem and experimenting with different folding techniques. 

 

From an exaggerated fold to a messy rolled hem, having a shorter leg length gives a streetwear edge to your look, allowing you to experiment with your sock colour. I love to match the colour of my socks to my trainers, as I mostly wear white sneakers, my white socks are always on show. 

 

If you want to become a jeans rolling pro, tuck into my favourite ways to roll up your jeans.
---
1. EXAGGERATED TURN-UP
To achieve an exaggerated hem, you need to have excess fabric at the leg. If this is not the case, a tip is to go a size up in the leg which gives you extra material to manipulate. This style is quite extreme and will take you a while to get used to the size of the turn-up. Depending on your preference, you can have the turn-up sitting at the top of your shoe or cropped.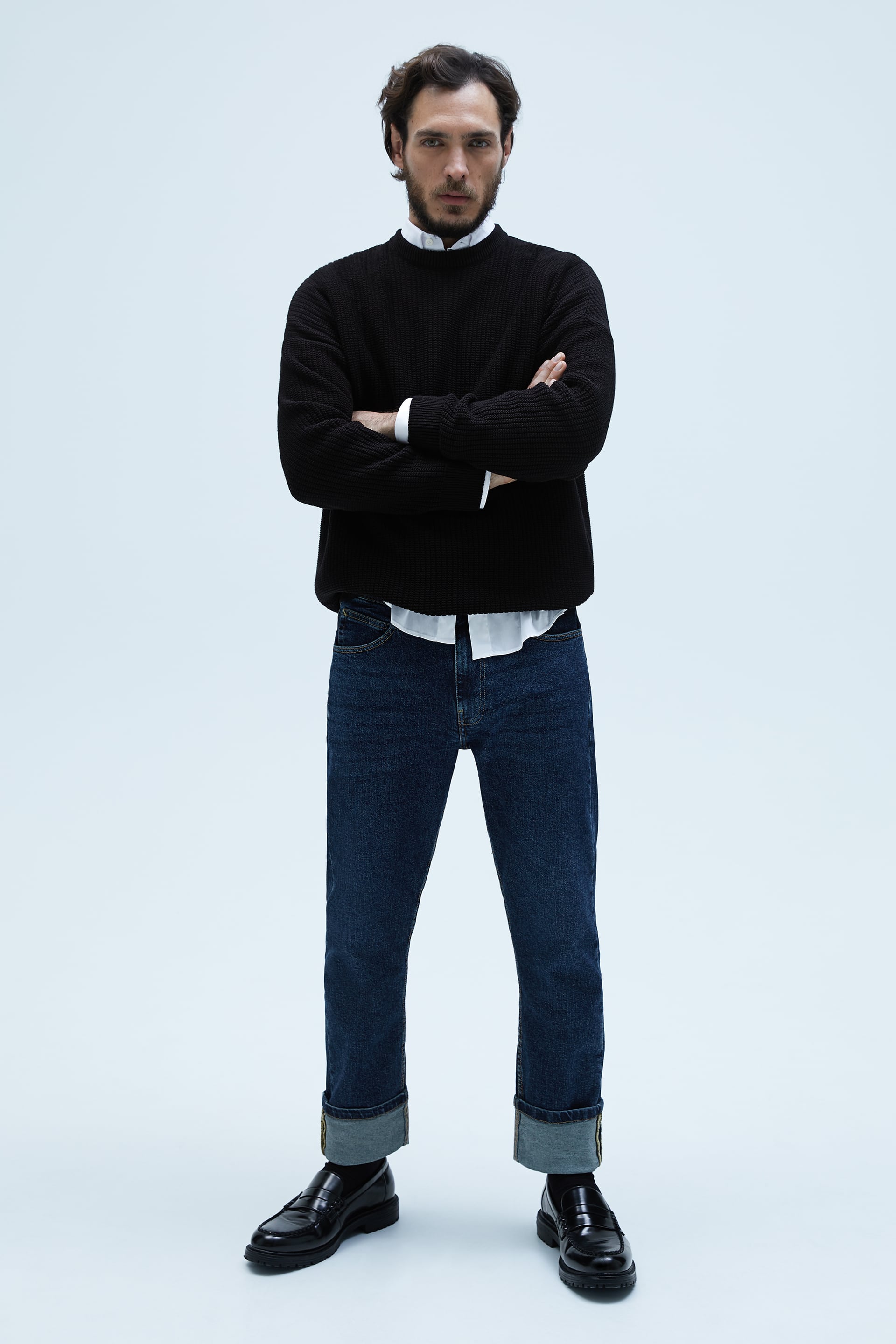 2. THE SMALL FOLD
If the exaggerated fold is too extreme, try the small fold with only a tiny amount of hem folded up. This gives your denim a subtle fold with a small amount of your ankle on show. For warmer days, opt for a no-sock look.
3. THE DOUBLE FOLD
The double fold is all about the crop and showing your ankle or socks. Start with turning up the amount of fabric you are comfortable with, once you have your first fold, repeat the fold using the same length of material. The outcome should be a clean and sharp finish.
4. THE MESSY ROLL
The messy roll is a complete departure from precision and focuses on haphazard style roll. To achieve this look start rolling the bottom of the hem up until you reach your intended height. Rolling is vital as folding will give you too much of a clean finish. Perfection is not required.
5. THE TIGHT ROLL
The tight roll gives you a cuffed jogger style finish by tightly rolling up your jeans with minimal gaps. Pull the hem so that the jeans are pulled tight against your leg, grab hold of the extra fabric on the other side (with the gap) and fold it back on itself, and then roll up the hem with the folded part tucked in.
What is your favourite way to roll up your jeans?