There comes a time during the winter season where the cold becomes to unbearable. For those moments, you will have to pull out all of the stops, to ensure you are wrapped up warm — what better way to do that than with a puffer scarf.
Imagine how warm you would be wearing a padded coat and puffer scarf? Tell the Michelin man to move over. You have arrived to take their place.
What is a puffer scarf?
A puffer scarf is an oversized quilted scarf filled with down or polyester. It is the perfect accessory to keep warm and also make a bold fashion statement during the winter months. It comes in the classic scarf silhouette.
And can also be found in a snood shape to keep your neck area snug and cosy.
Here are the best men's puffer scarfs you can buy.
---
PANGAIA – FLWRDWN™ Headscarf – £106
---
RESERVED – Recycled fabric quilted scarf – £25.99
---
TED BAKER – Tripp padded scarf in black £49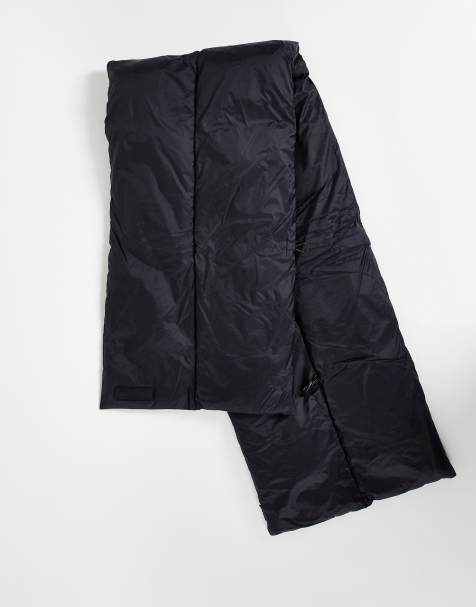 ---
OUTSIDER STORE – Montbell Down Muffler – £40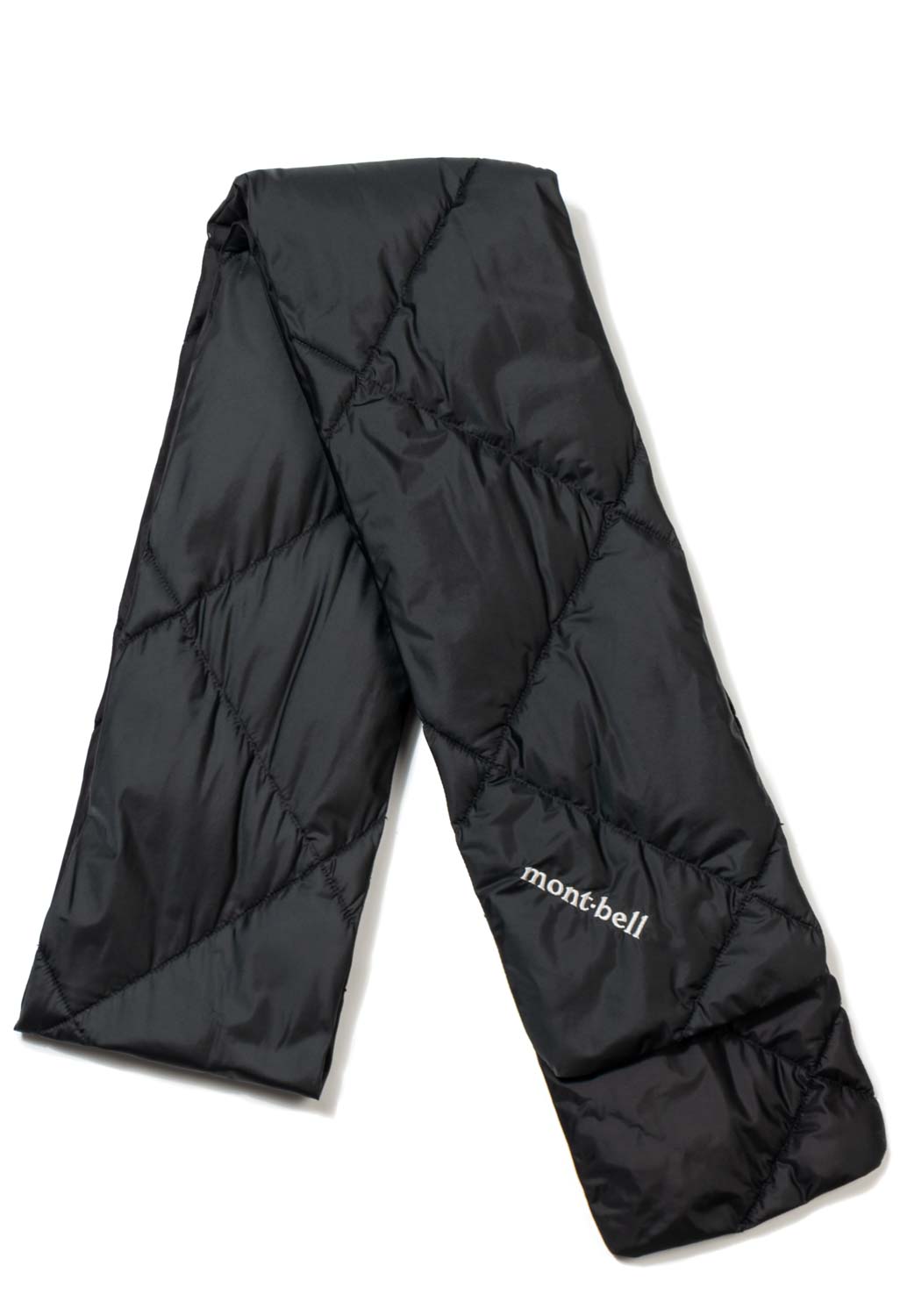 ---
NORSE PROJECTS – Snap Quilt Scarf – £95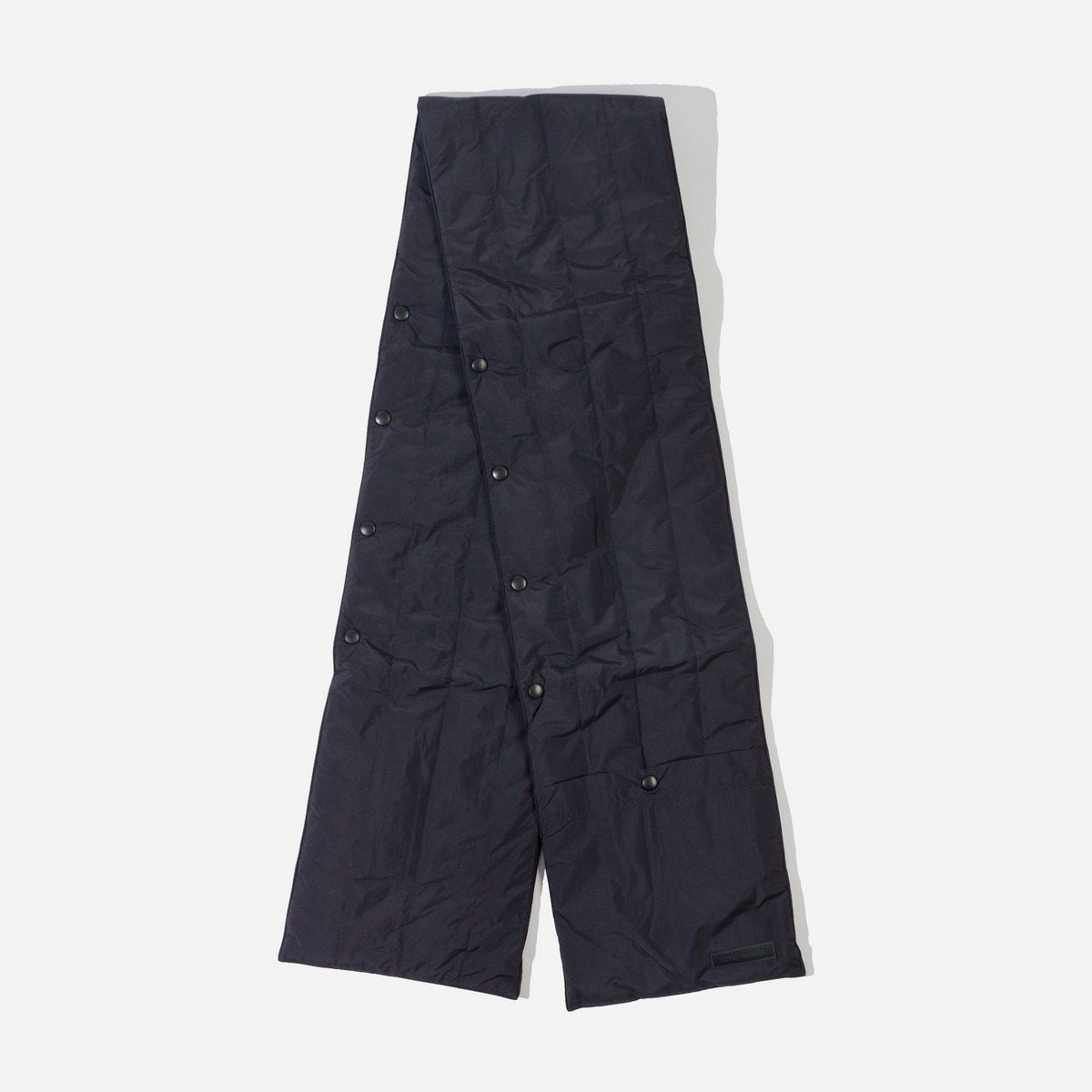 ---
RESERVED – Quilted scarf with pocket – £19.99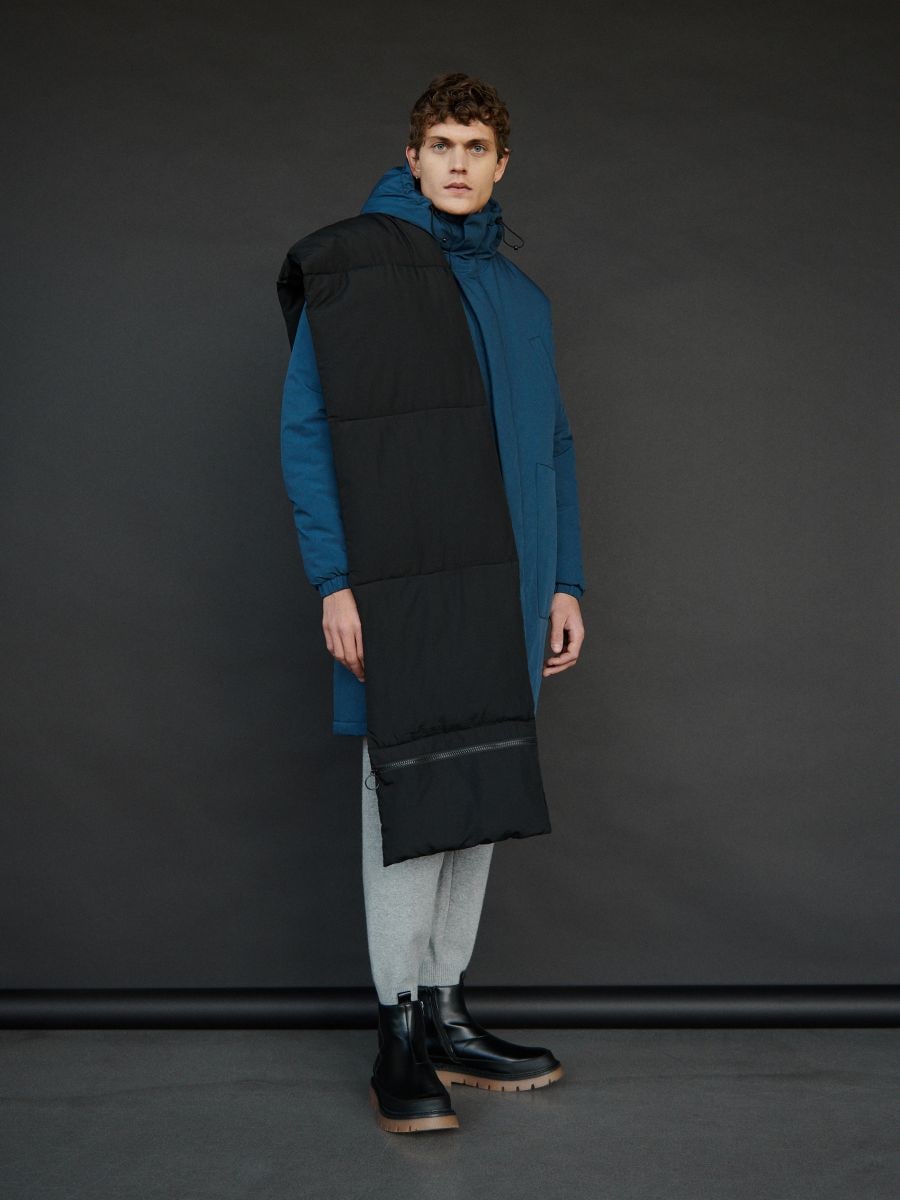 ---
PANGAIA – FLWRDWN™ Scarf – £195
---
EMBASSY OF BRICKS AND LOGS – Dubbo scarf – 120 EUR
---
What do you think of the men's padded scarf trend?