As the pressure to make more ethical and eco-friendly fashion choices mounts, I find myself scrutinizing my wardrobe with fresh eyes. However, I'm struggling to switch from leather trainers to vegan alternatives due to their unappealing appearance. The aesthetic of a sneaker is an important factor in my purchasing decision, and I believe more vegan shoe brands should prioritize design to encourage more people to make the switch. Fortunately, there are a few brands that excel in this area. Here are some of the most stylish men's vegan leather trainers available.
---
SAYE
The sneaker's lining is crafted from Seaqual, a sustainable material that comprises recycled plastic from both the sea and land sources. This eco-friendly and fashionable M'92 model is vegan and innovative.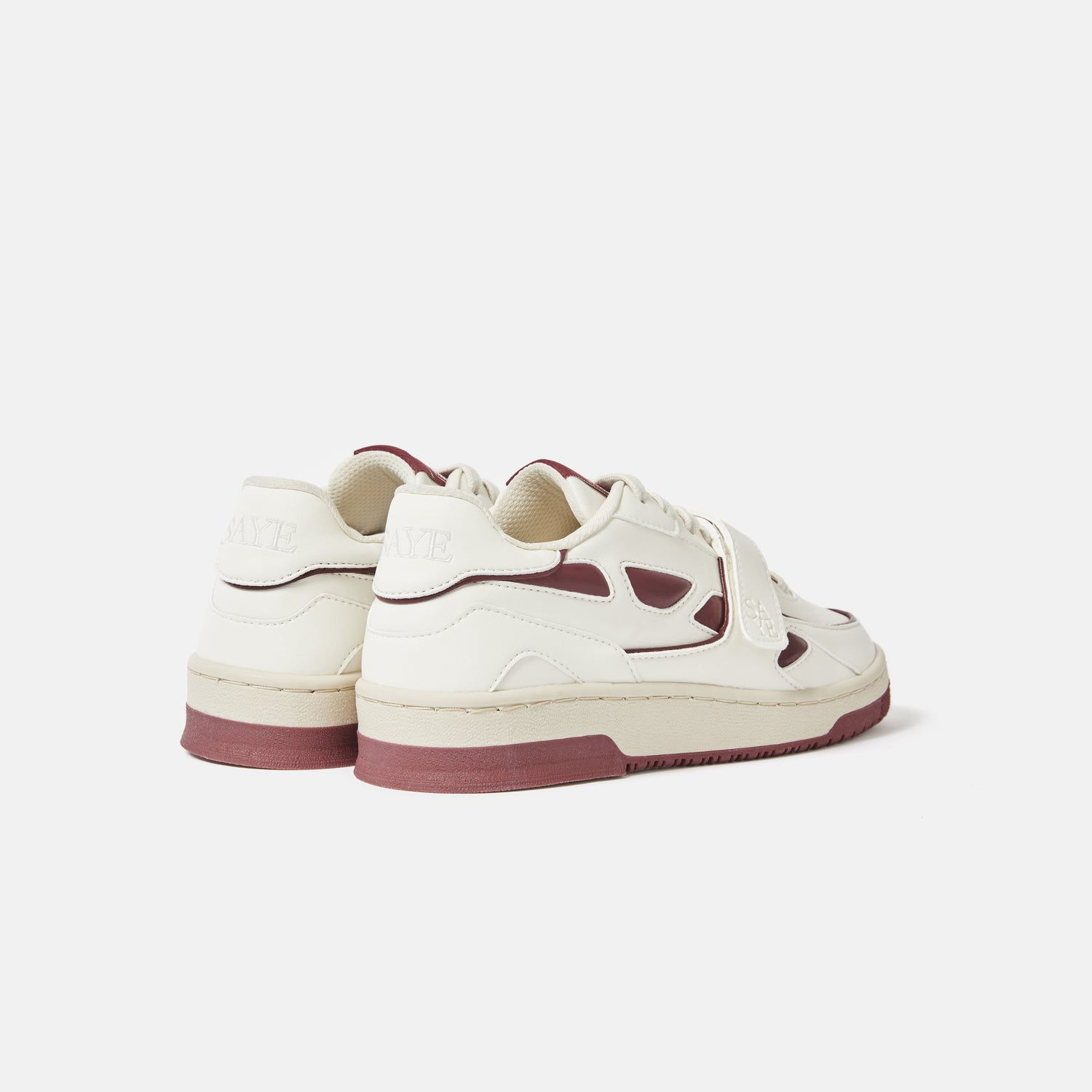 ---
PANGAIA
A lace-up sneaker made from grape leather sourced from the waste of the Italian winemaking industry
---
OLIVER CABELL
Hand-crafted in Italy. The vegan Cyprus sneaker from Oliver Cabell is derived from corn and bio-based polyurethane.
---
MOEA
GEN1 – CACTUS FULL GREEN – £133
Moea sneakers are derived from a cactus skin, the perfect alternative to plastic and leather sneakers.
---
NEW BALANCE
Made from a combination of sustainable materials such as synthetic leather and recycled polyester.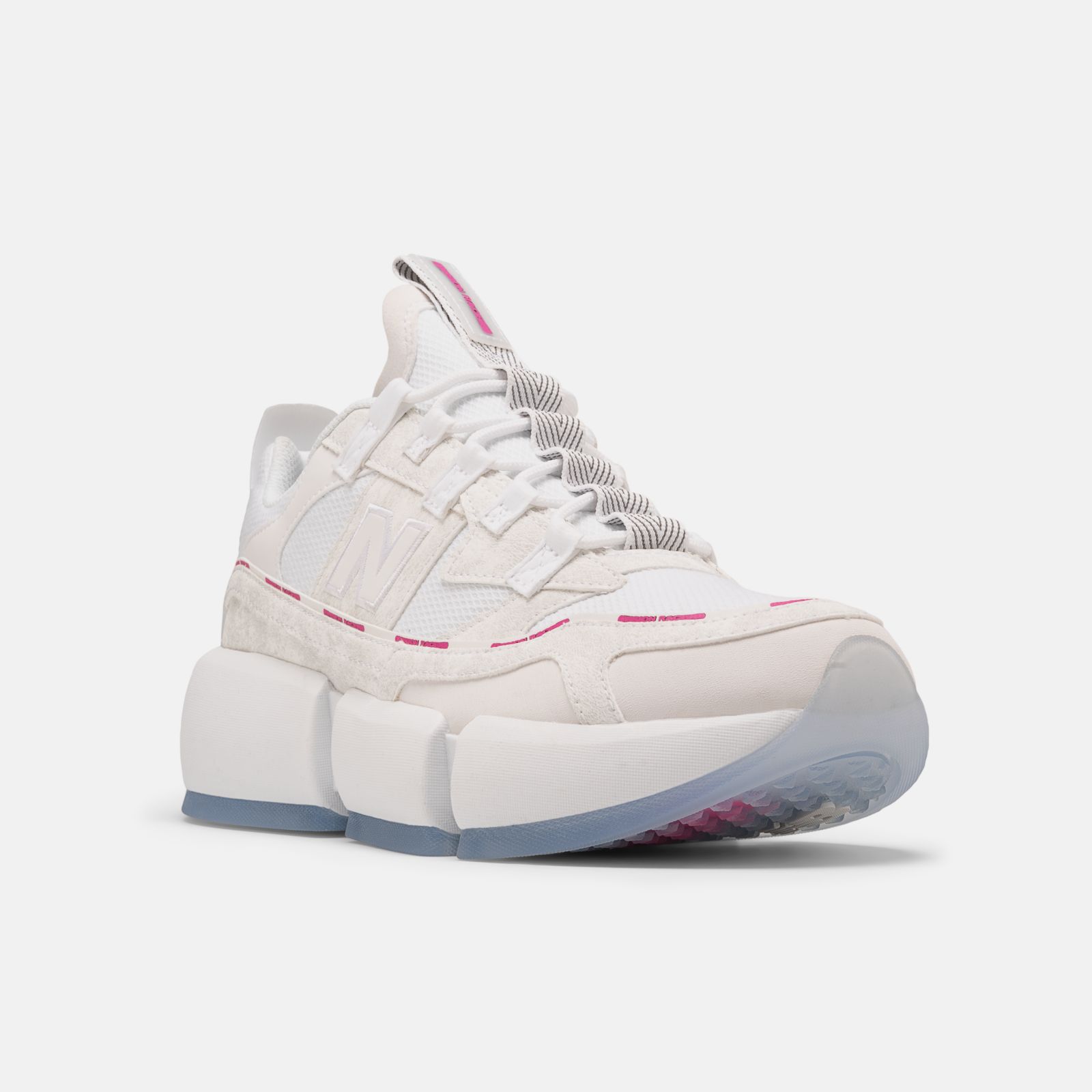 ---
ON RUNNING
A Limited edition perforated vegan leather tennis sneaker.
---
ELLIOTT FOOTWEAR
Low Classic VEGAN Leather White – £129.99
Vegan and 100% recyclable, a perfect addition to your eco conscious wardrobe.
---
BEFLAMBOYANT
UK-68 white vegan shoes – €129,99
Vegan and cruelty-free, the unisex UK-68 comes in 6 colours and is hand-made in Portugal.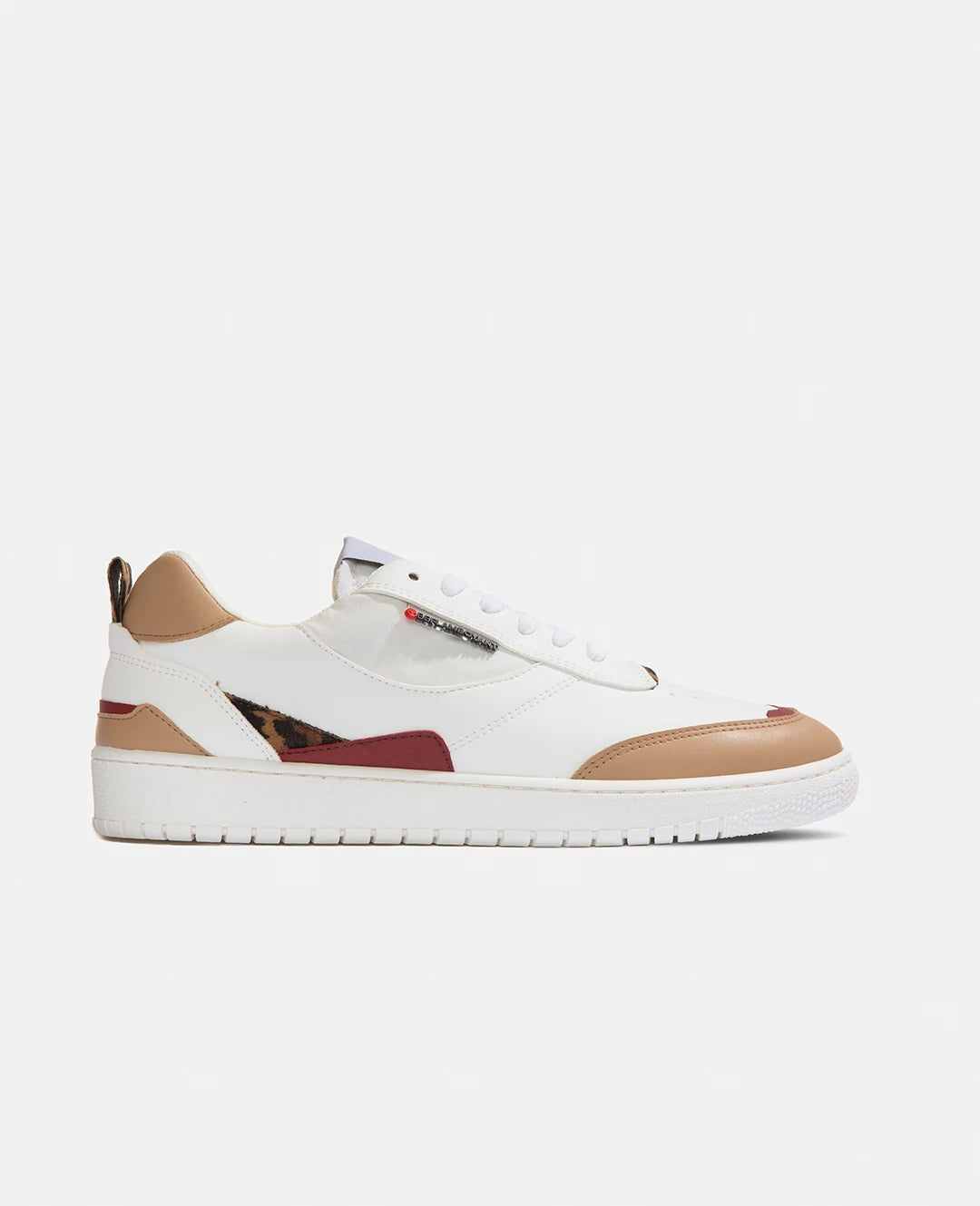 ---
PURAAI
Puraai 1.01 Vintage Shoes Vaniglia – £185
These trainers from Puraai are crafted in Italy using sustainable materials. The upper is made of bio-based faux leather and suede, complemented by recycled mesh and organic cotton reinforcements and laces. The insoles are made of bio and cork, while the outsole is made of natural rubber with a wide, textured design.
---
NØGEN
Still in the crowdfunding phase, these vegan trainers for Nogen are reminiscent of Nike Airforces. They are made with 100% vegan Leather, recycled Plastic and Cotton.
---
VEJA
Recreating the classic v-10 sneaker in C.W.L Leather made from corn waste making it eco-friendly. The vegan V-10 sneaker is available in multiple colours.
---
GOLDEN GOOSE
Made of recycled and bio-based material derived from non-food plant sources.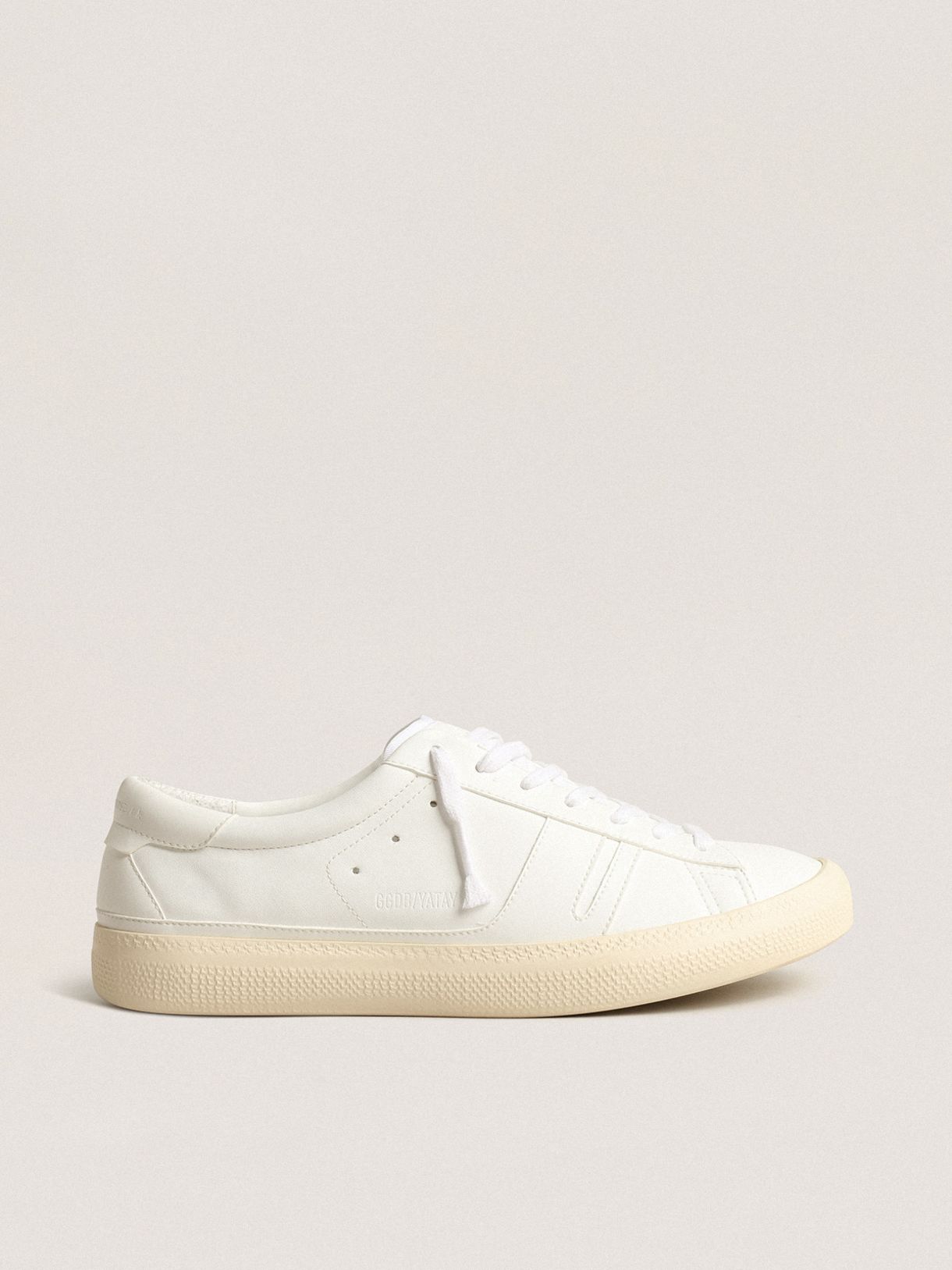 ---
WILLS VEGAN STORE
Made with plants using bio-oil. The NY sneaker has fewer lace holes than usual and features a contrast gum sole.
---
ROMBAUT
The Boccaccio vegan sneaker blends the world of high fashion and sustainability. Made from vegan leather, the Rombaut sneaker features a distinctive etched sole and raised upper panels.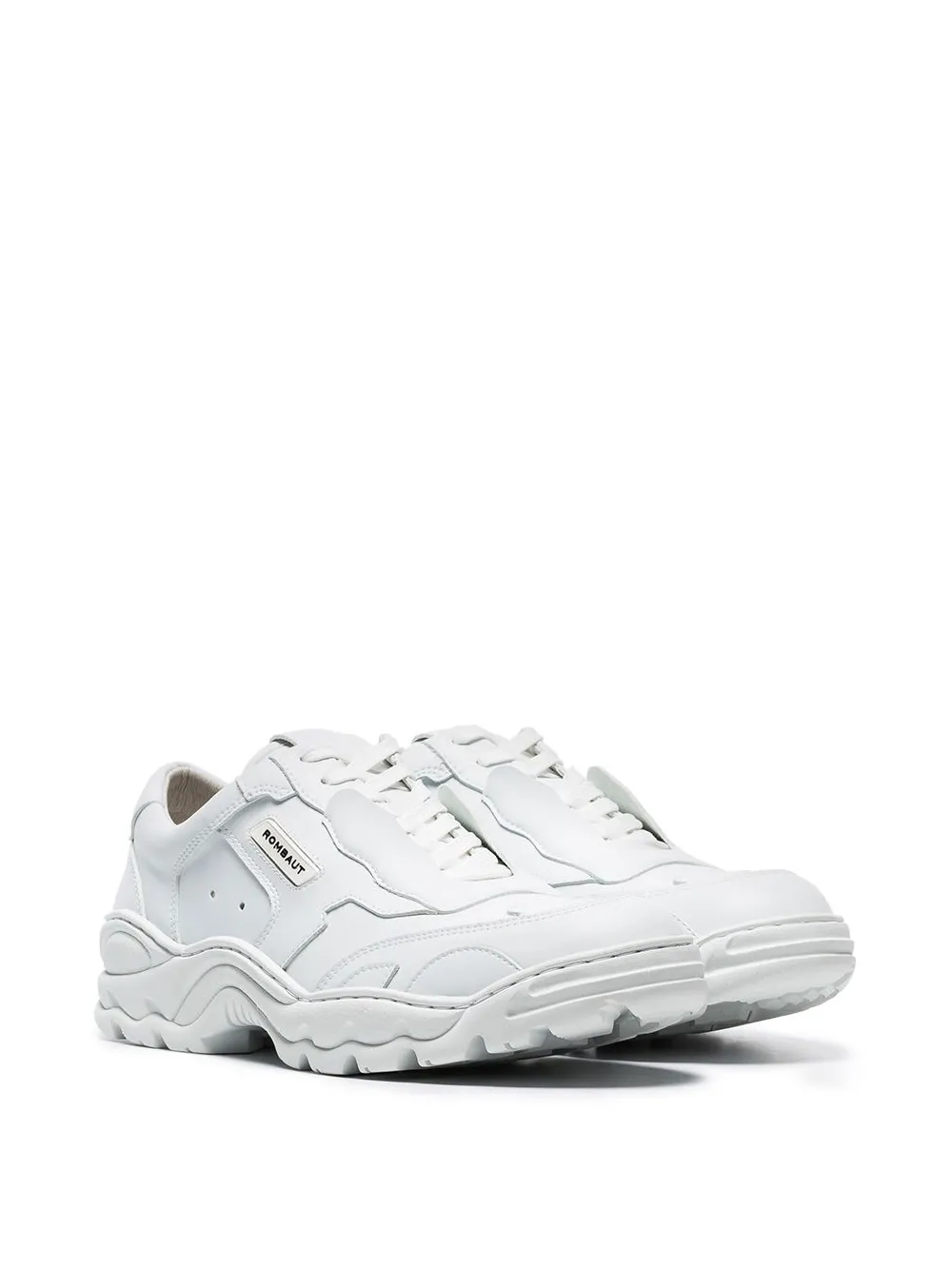 ---
GRENSON
The Sneaker 1 is made from microfibres that mimic natural cowhide, creating a worthy matchup to a calf leather alternative. 
---
WILLS VEGAN STORE
If you love the Air Force Ones, these sneakers from Will's vegan store are the perfect alternative made with plants using bio-oil.
---
So, if you want to do your bit for the environment and look stylish at the same time, why not give vegan sneakers a go? They're made from awesome materials like Seaqual, which are both eco-friendly and fashion-forward. Plus, by choosing ethical and sustainable fashion, you're helping to make the industry more compassionate and conscious. It's a win-win!
Already aboard the vegan sneaker train? What are some of your favourite men's vegan leather trainers?