I don't celebrate Christmas, which gives me a huge bias with my thoughts on festive fashion. While I can appreciate the urge to visually mark the holiday season – in a blatant way – does our style have to suffer in the process?
What I dread the most is receiving an invite to take apart in Christmas jumper day. While others shuffle in excitement as the murmurs rise in the office about what monstrosity they are going to wear, I ask for forgiveness to the fashion gods on the sin I am about to commit.
In a bid to fit in, Last year I went to Next and purchased a light-up Christmas jumper, you know the one that has a battery pack, LEDs. The full works. Everyone commented on how amazing my jumper was but little did they know I hated the damn thing and was waiting until the end of the day where I would head back to Next and return it for a full refund.
This year I refuse to be coerced in making bad jumper choices. There is a way to celebrate Christmas in a fashionable way that allows you to retain your style chops. Say goodbye to ugly Christmas jumpers, and hello to stylish winter knits. Gone are the days where you waste money on a jumper for one day.
---
What are the best festive jumpers?
GEOMETRIC
Geometric shapes are the perfect alternative if you don't want to have a jumper full of festive motives such as reindeers and snowflakes. With the right colour and pattern, you can sneak into Christmas jumper day and get a pass.
---
FAIR ISLE
The classic fair isle is a classic winter knit technique that works two or more colours of yarn in the same row creating a multi-coloured design that is no stranger to a festive wardrobe.
---
PLAID
Plaid is a great stylish Christmas jumper option. While the colour and pattern are synonymous to the festive season, the style often gets overlooked on Christmas jumper day.
---
NORDIC
A nordic inspired jumper has a contemporary feel and features the iconic yoke design, which is the decorative design that circles the neck.
---
HOUNDSTOOTH
Winter fashion is a celebration of texture and fabric. Houndstooth is a popular winter fabric that can also double as a festive jumper.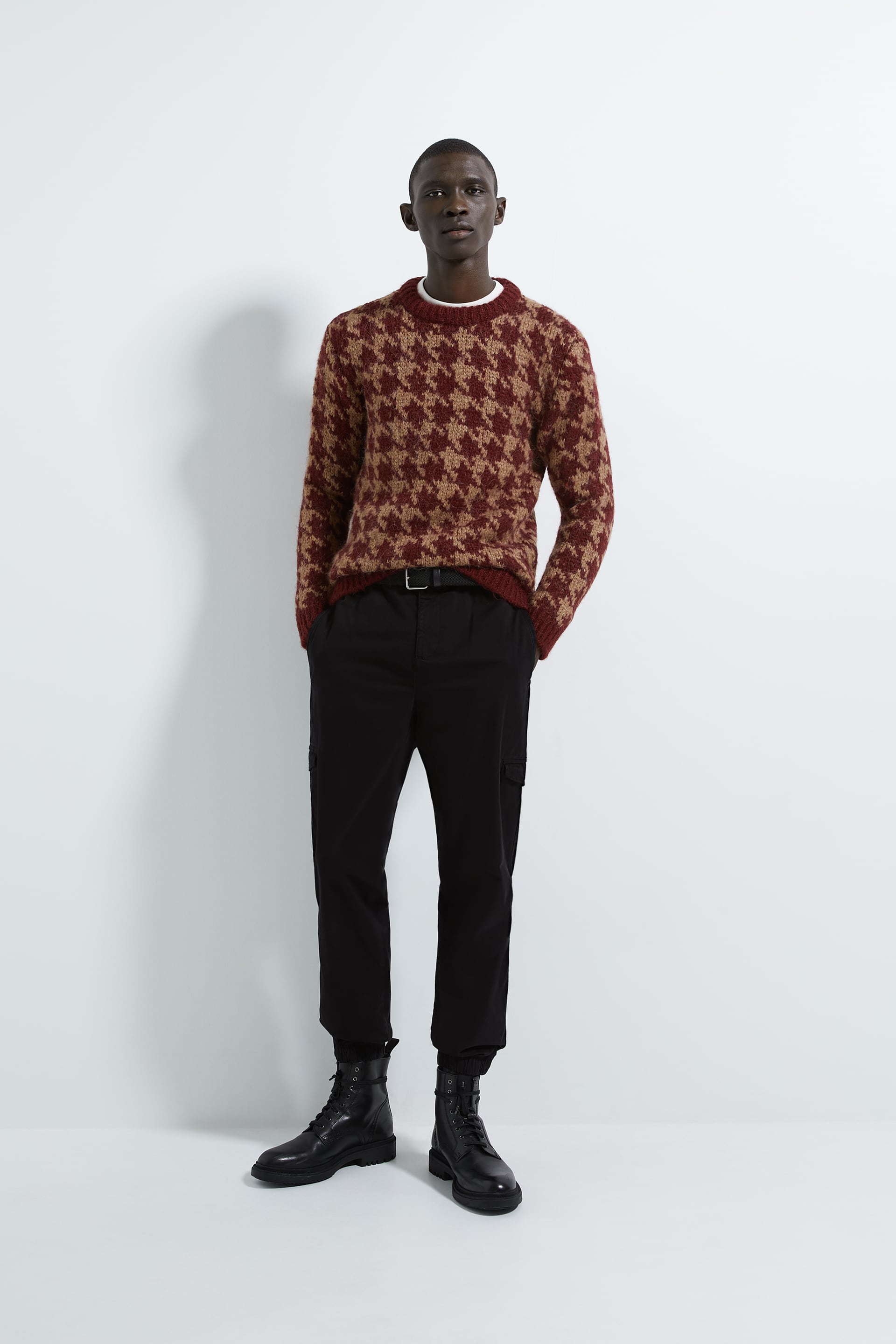 ---
MODERN CHRISTMAS JUMPER

If you have to display some element of Christmas on your knitwear, then you can go down the modern route with a knitted festive animal motif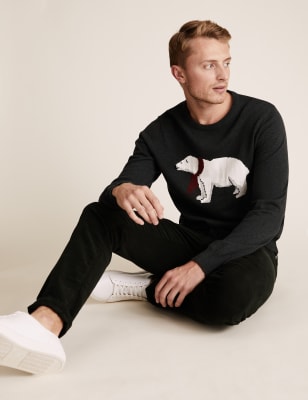 ---
Where can I buy the best stylish men's Christmas Jumpers?
---
M&S – Pure Cotton Humbug Christmas Jumper – £19.50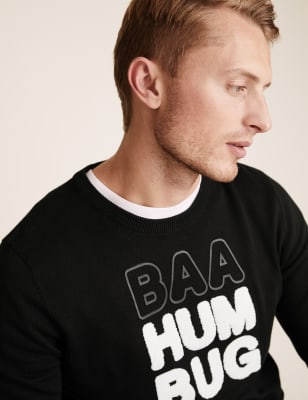 ---
RESERVED – Winter jumper with decorative knit – £39.99
---
J CREW – Fair Isle lambswool crewneck sweater – £110
---
MANGO – Christmas embroidered sweater – £49.99
---
GANT – Fair Isle Sweater Vest – £120
---
What are some of your men's Christmas jumpers?