I don't celebrate Christmas. I  hate any fashion that is centred around the festive holiday. One of those events is Christmas jumper day at the office. I dread receiving the email in my work inbox while others shuffle in excitement as the murmurs rise in the office about what monstrosity they are going to wear.

Last year I went to Next and purchased a light-up jumper. Everyone commented on how amazing my jumper was but little did they know I hated the damn thing and was waiting until the end of the day where I would head back to Next and return it for a full refund.

This year I refuse to be coerced in making bad jumper choices. Say goodbye to ugly Christmas jumpers, and hello to stylish winter knits. Gone are the days where you waste money on a jumper for one day.

Here are the best stylish men's Christmas jumpers you can buy on the high street.
---
1. GEOMETRIC
Geometric shapes give off a festive aesthetic without the distinct festive motifs such as the reindeers and snowflake shapes.
2. MULTI-COLOURED
Celebrate the holiday season with an array of colour and patterns.
3. PLAID
Plaid is a great stylish Christmas jumper option. While the colour and pattern are synonymous to the festive season, the style often gets overlooked on Christmas jumper day.
4. NORDIC
Give your jumper a contemporary feel with a nordic style pattern.
5. HOUNDSTOOTH
Winter fashion is a celebration of texture and fabric. Houndstooth is a popular winter fabric that can also double as a festive jumper.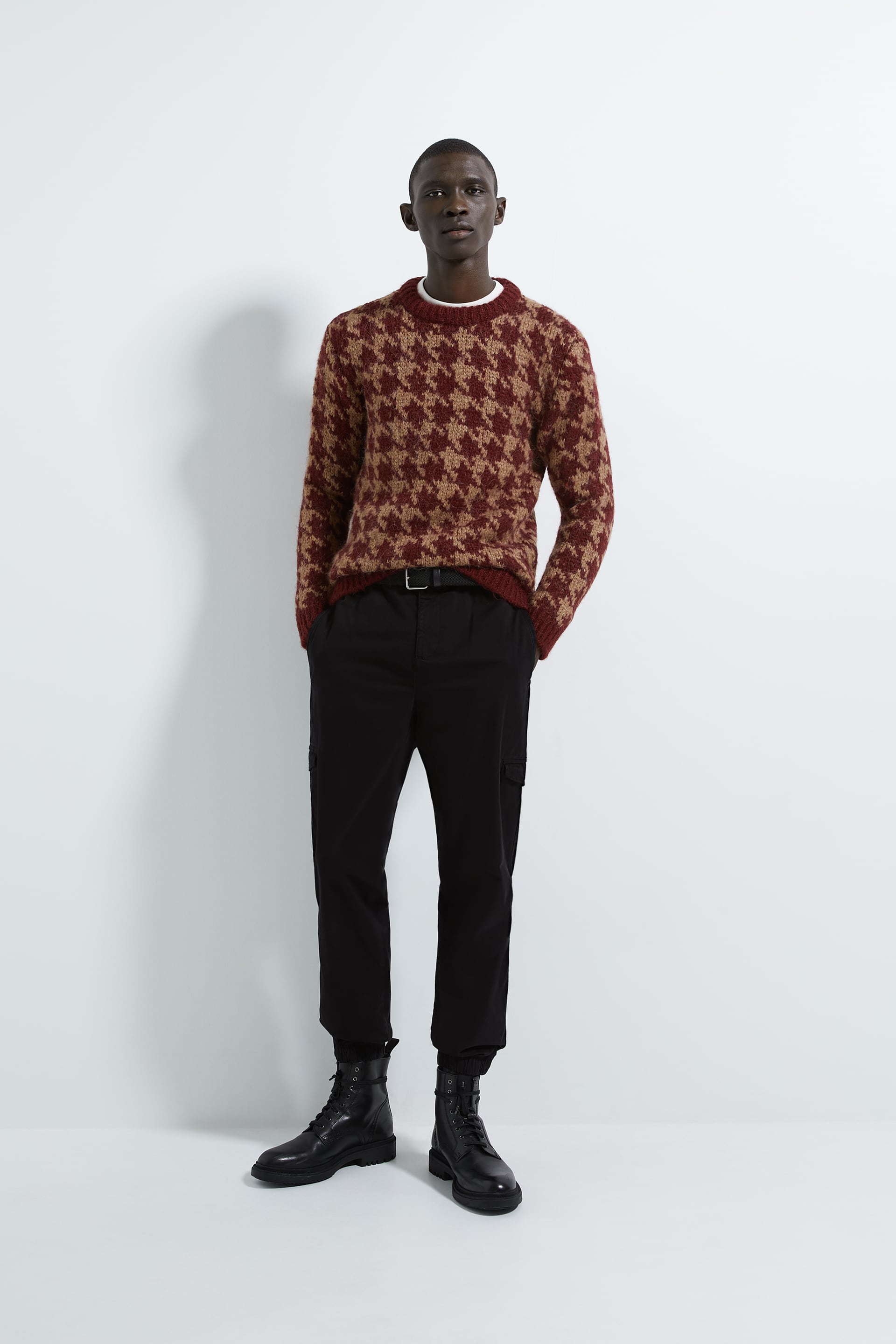 What are some of your men's Christmas jumpers?