I've been recently rewatching the Matrix to mark the latest instalment in the franchise—the Matrix Resurrection. What I love about the films is that they created such a huge pop culture moment. There is so much iconic imagery from the first film. From the slow-motion fight scenes to the epic story, the iconic fashion statements stood out to me the most. All the cast were dressed in all-leather looks from trench coats to trousers ranging from black, white and even burgundy. The film made a stamp in the fashion world, which to this day still gets referenced.
Fast forward to this fall, and leather is still trending. Leather has never stuck out as a fabric that I needed to have in my wardrobe. However, with this matrix nostalgia on my mind, I am slowly starting to entertain the idea. Wearing leather doesn't have to be something you go overboard. You can pick and choose your favourite pieces and incorporate them into your everyday style giving your clothes a touch of luxury. So why not start with leather trousers?
This fall season it's the perfect chance to showcase your skills in incorporating a mix of materials and fabric to create a hybrid of textures to elevate your style.
How to style men's leather trousers?
Channel your inner Lenny Kravitz and style with a bold printed shirt.
---
Go monochromatic and match the colour of your leather trousers to your top.
---
or break up the colour with an optic white roll neck jumper.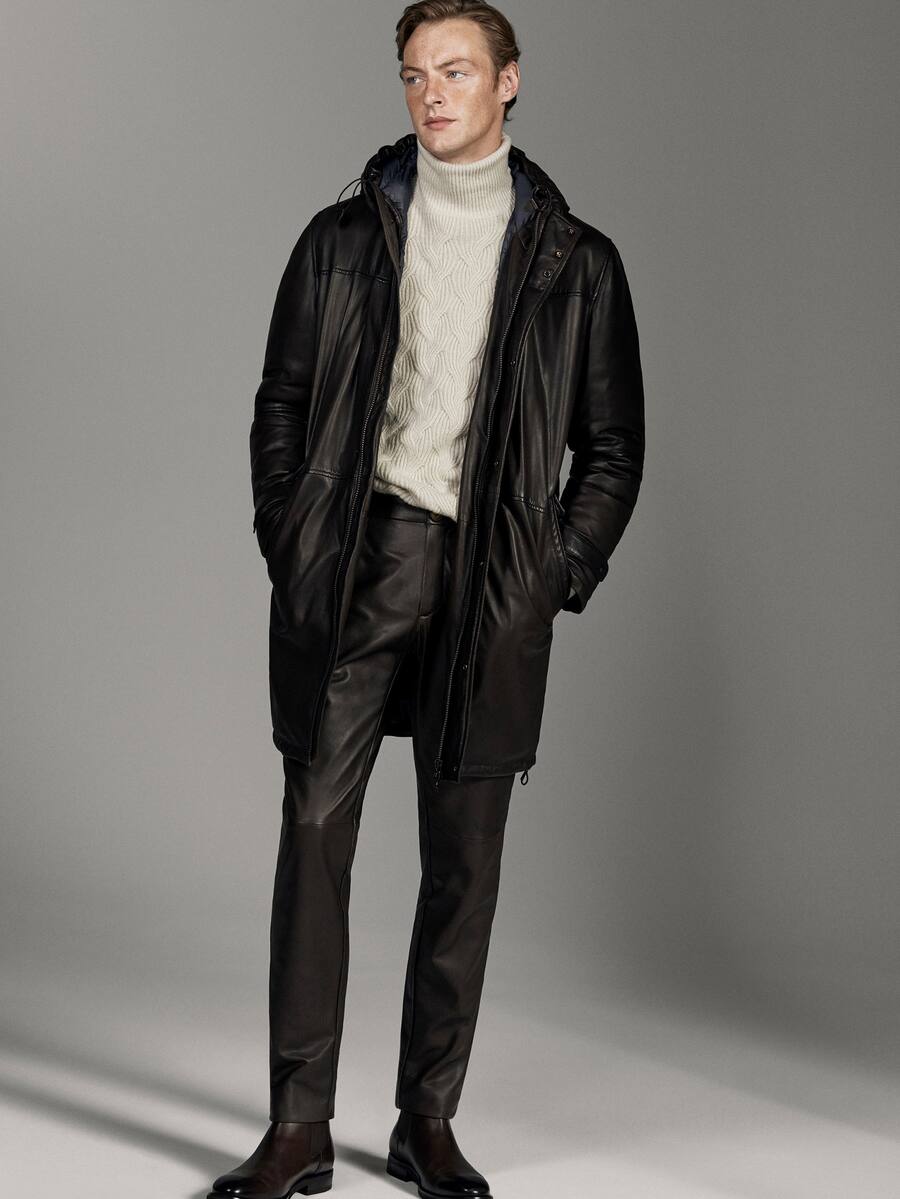 ---
Turn the tailoring rules on its head and wear a full leather suit.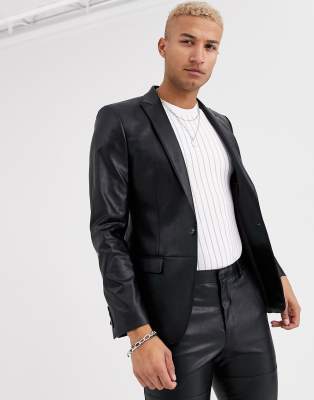 Where can I buy the best men's leather trousers on the high street?
---
ZARA – LEATHER SKINNY FIT TROUSERS – £119
---
H&M – Imitation leather trousers – £34.99
---
ZARA – FAUX LEATHER TROUSERS – £29.99
---
What do you think of the men's leather trouser trend? Do you see yourself wearing them this fall?