Practicality should be your number one priority for autumn-winter, ensuring you have the right outerwear to guide you through the cold weather. 

Every guy needs to have at least one puffer jacket in his collection. The warmth is unrivalled when compared to other winter outerwear.  This season there are different trends that can help give your bulky puffer coat a stylish twist.

Here are the best men's puffer jackets trends this season.
---
LEATHER
Leather is not generally associated with a puffer jacket, but when used gives an elevated look to a coat that is considered casual.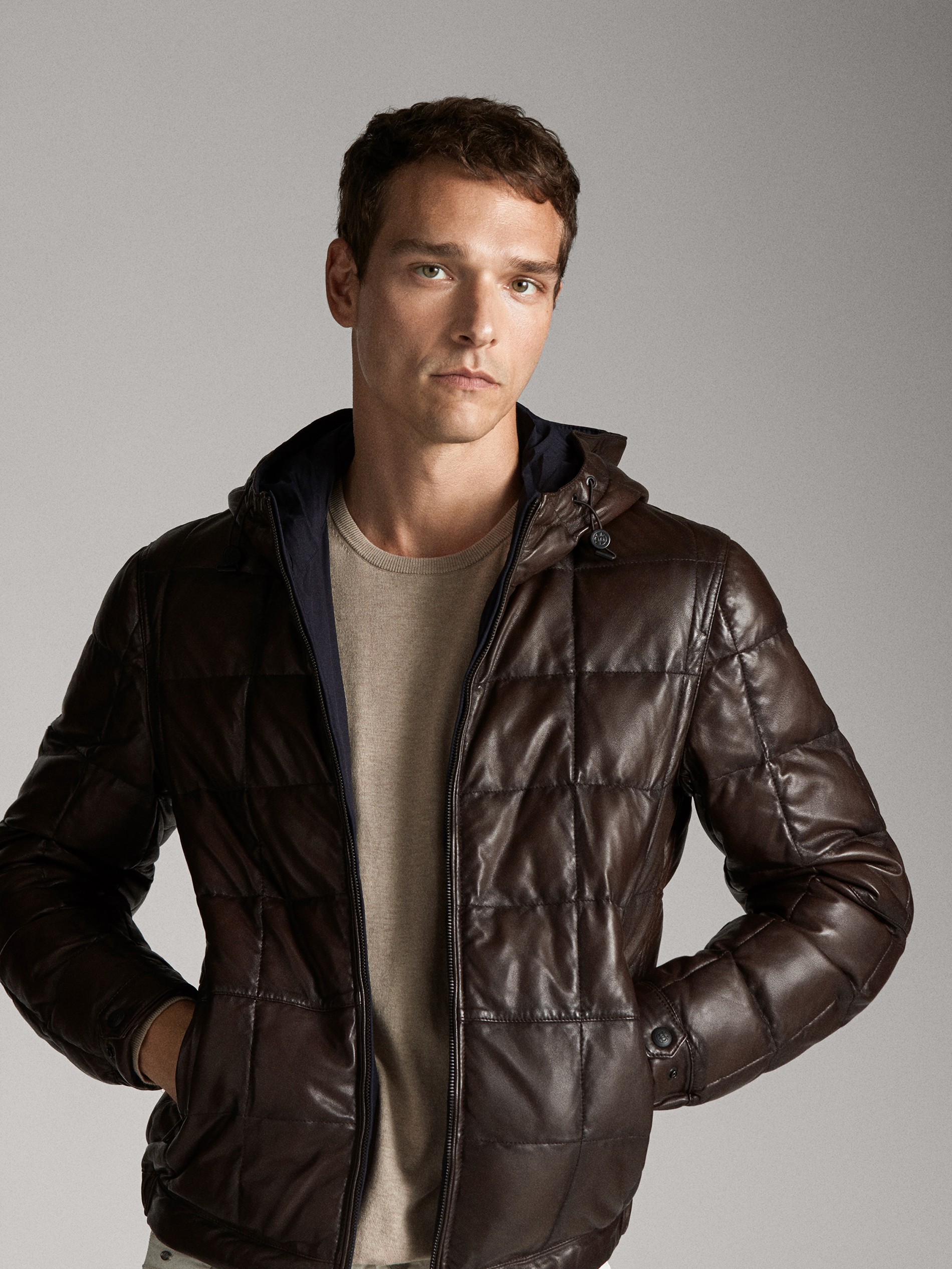 SUEDE
Similar to leather, suede transforms the puffer coat into an elegant jacket that can easily be worn to an evening event.
CHECK
Check outerwear is a popular trend this season and this extends to the puffer jacket. Playing with unexpected patterns and textures is a great way to inject newness into your wardrobe. The check pattern is a great way to conceal the bulky design of the puffer jacket.
FUNNEL NECK
I tend to wear a scarf with some of my puffier coats as the neck protection is not adequate enough. This is not the case with a funnel neck puffer jacket; the padding extends up to the neck, allowing you to leave your scarf at home.
BOLD COLOUR
Your outerwear doesn't always have to be a mix of black, navy and earthy colours. Defy the seasons colour pallet with a loud injection of colour.
COLOUR BLOCK
Continuing the theme of bold colours, go a step further with a two done colour block style.
LONGLINE
Sometimes practicality overrules everything, and that's where the long line puffer coat comes into play. The length gives you that added warmth that is otherwise neglected with shorter styles.
PATTERN
Add a whimsical edge to your puffer jacket and try a trendy design to decorate your outerwear. Camo is a timeless pattern that always reinvents itself.
What are some of your favourite men's puffer coat trends this season?