It's impossible to navigate autumn-winter without wearing at least one leather item. Apart from the classic leather jacket, there are other outerwear and clothing that you can reimagine in leather fabrications.

Not sure which ones? Here is your autumn-winter leather edit.
---
LEATHER BIKER JACKET
Whether you want the rock star look or want to throw a quick fashionable outfit together, the biker jacket has you covered. For winter style with a roll neck and denim for a timeless yet seasonal appropriate look
LEATHER AVIATOR JACKET
I have yet to own a leather aviator jacket, and I think this season might be the time I make the plunge. The aviator jacket is the ultimate over the top winter jacket, combining the edge of a biker jacket with the practicality of a winter coat. From the large collar, shearing and double buckle detailing how can you not own this leather jacket?
LEATHER COAT
For a longer length silhouette, the leather coat has you covered.  Leather jackets are generally short sitting on your waist. With a long leather coat, you can take advantage of the extra leather fabric to help elevate your look further.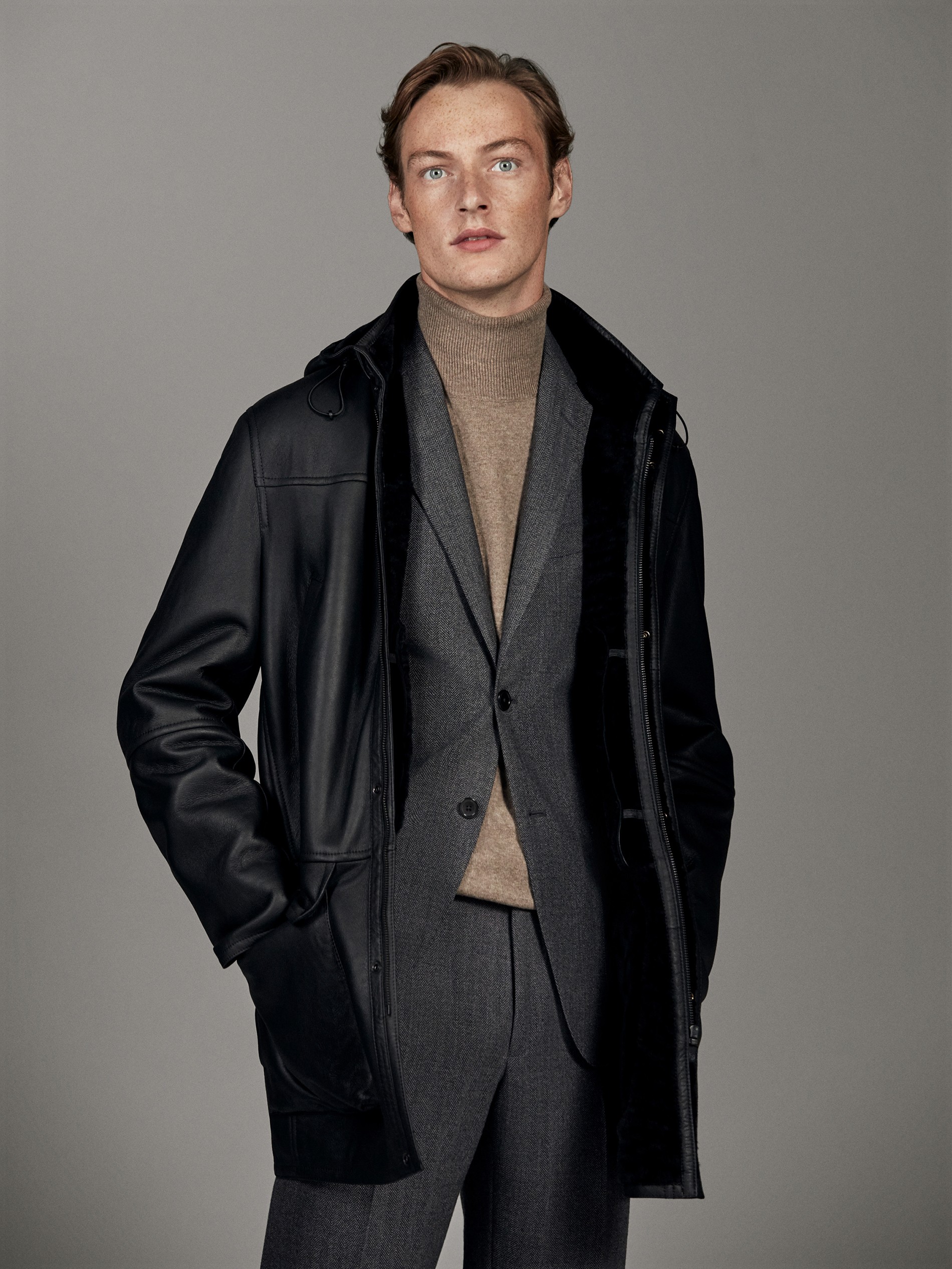 LEATHER BLAZER
Add an edge to your tailoring with the leather blazer. Add the unexpected fabric to your party wardrobe for an elevated look. Wear with a white shirt and black tailored trousers. 
LEATHER SHIRT
Upgrade your evening wardrobe with a leather shirt for a stunning evening look. Style with cord trousers for a texture clash or keep it simple with black jeans.

LEATHER TROUSERS
While I fail to understand the need to wear leather trousers, I can appreciate the courage it must take to wear them. Regardless of the temperature drop in autumn-winter, I bet somehow your nether regions will be sweating.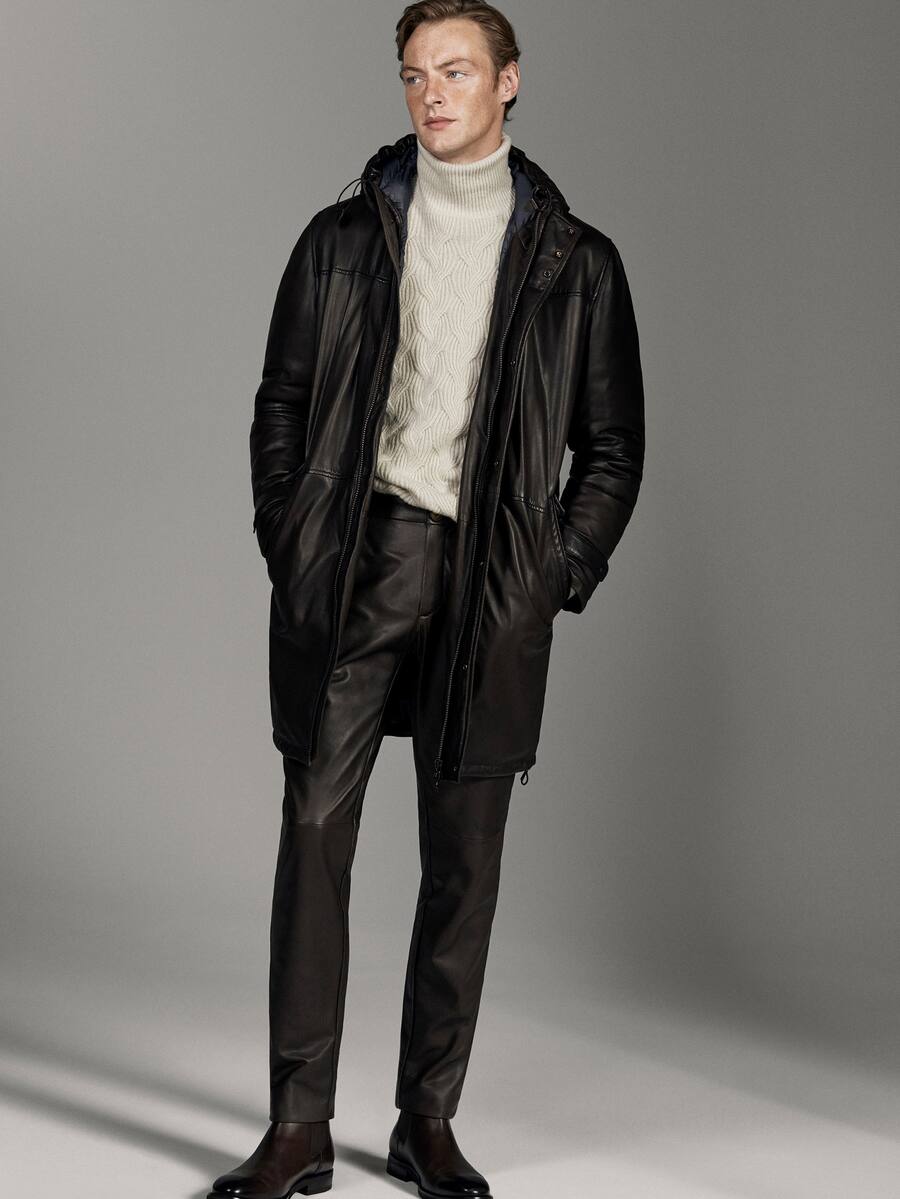 What are some of your favourite leather pieces to wear during autumn-winter?