Your wardrobe should be shaped by timeless ready to wear pieces with a hint of the latest trend updates to keep your outfits relevant and modern.

For Autumn Winter 2019/20, it's time to go back to those classics. Here a five winter pieces you should have in your wardrobe.
---
1. THE OVERCOAT
The overcoat is the ultimate outerwear staple of the winter season. The sartorial cut of the coat allows it to flirt between a casual, formal and street wardrobe.
Throw over a suit, style it over a hoody, or team it a roll-neck. The overcoats versatility has you covered for any style attitude you choose.
For longevity, invest in a natural fibre, wool or cashmere. If affordability is more your thing, a wool and polyester blend has you covered.
2. THE ROLL/TURTLE-NECK
Do not neglect your neck area during the winter season. Your options are a full roll-neck or a shorter turtleneck. For added detail, try a zipped turtle-neck this season — a great modern interpretation of the classic knitwear silhouette.
Wear the roll-neck with denim or chinos, boots and an overcoat. For a formal approach, swap out your shirt for a turtleneck for a smart seasonal look.
3. THE LAYERING PIECE
Layering is a skill that lets you navigate the change of temperate from the harsh winter outdoors to the well-warmed interiors. For layering success, a regular layering item is essential. The gilet, hoody are a few options you can choose.
4. THE BOOT
They say that shoes tell you a lot about a person, make your winter footwear do the talking with a sturdy boot.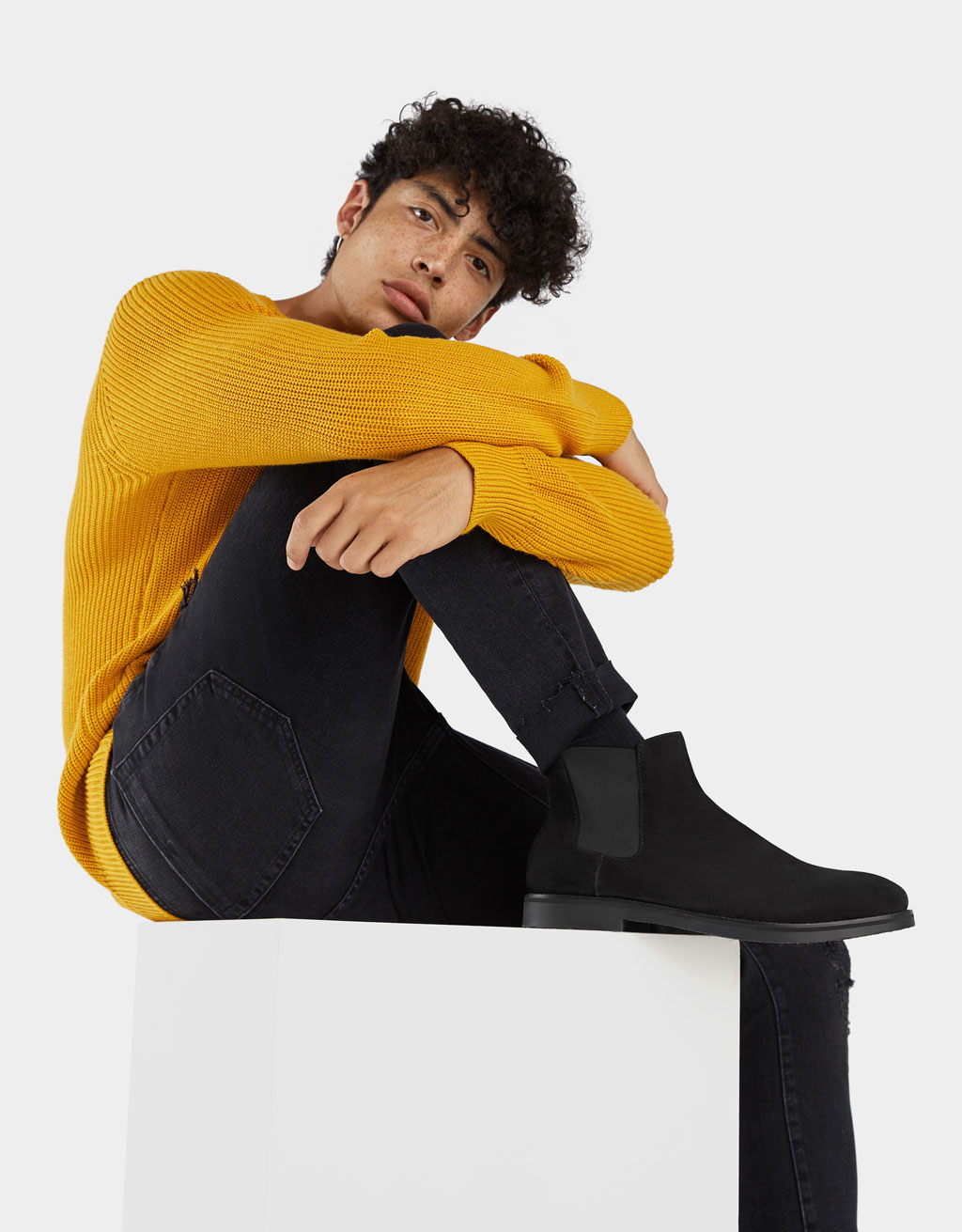 The iconic Chelsea boot or desert boot should always be a feature in your winter footwear assortment. For longevity invest in full leather or suede. Start with the classic colours of black and shades of brown.
5. THE SCARF
Every superhero needs a cape, and every winter coat needs a scarf. Wearing a roll-neck will help bring warmth to the neck area, but a scarf ensures that your neck is forever cold free. Research the variety of ways to style your scarf and stick to a style that you love. Like always, a wool or cashmere fabrication will perform best.
What are your five must-have winter pieces?