Building your outerwear collection should be your top priority heading into the winter season. You should own a coat for every occasion and temperature fluctuation. They should be able to carry you through unbearably cold weekends and into the party nights while keeping you warm and stylish.

If you are in need an outerwear upgrade this season, look no further. Here are my favourite timeless men's winter coats you should own.
---
THE OVERCOAT
The overcoat is the best outerwear silhouette a guy can own. The sartorial cut gives any look a sophisticated edge. Wear over a suit to further enhance the tailored look or dress it down with denim and chunky sneakers. The most classic colour is camel, black and navy. 
THE PILE (TEDDY) JACKET
Wearing the teddy jacket is just like wearing a big fluffy teddy. I've grown to love this jacket mainly because I figured the trick to styling it. The secret is clashing the texture. Style with simple woven fabrics to let the fluffy texture of the jacket stand out.
THE DOWN PUFFER JACKET
The Michelin man called, he wants his jacket back. Last year I finally got into the idea of wearing a down puffer jacket. And let me tell you I will never be wearing anything else. The puffer is unrivalled in the warmth and comfort during the colder months of winter. 
THE AVIATOR
Leather in winter? Yes, please. The aviator jacket is such a badass jacket to wear. Lined with shearling to ensure you don't freeze and detailed with leather buckles and an exaggerated collar that you can't help but pop.
THE PEA COAT
With naval history roots, the pea coat is an excellent alternative to the overcoat from the double-breasted buttons to the pronounced collar. Wear with a suit or casually with denim and Chelsea boots.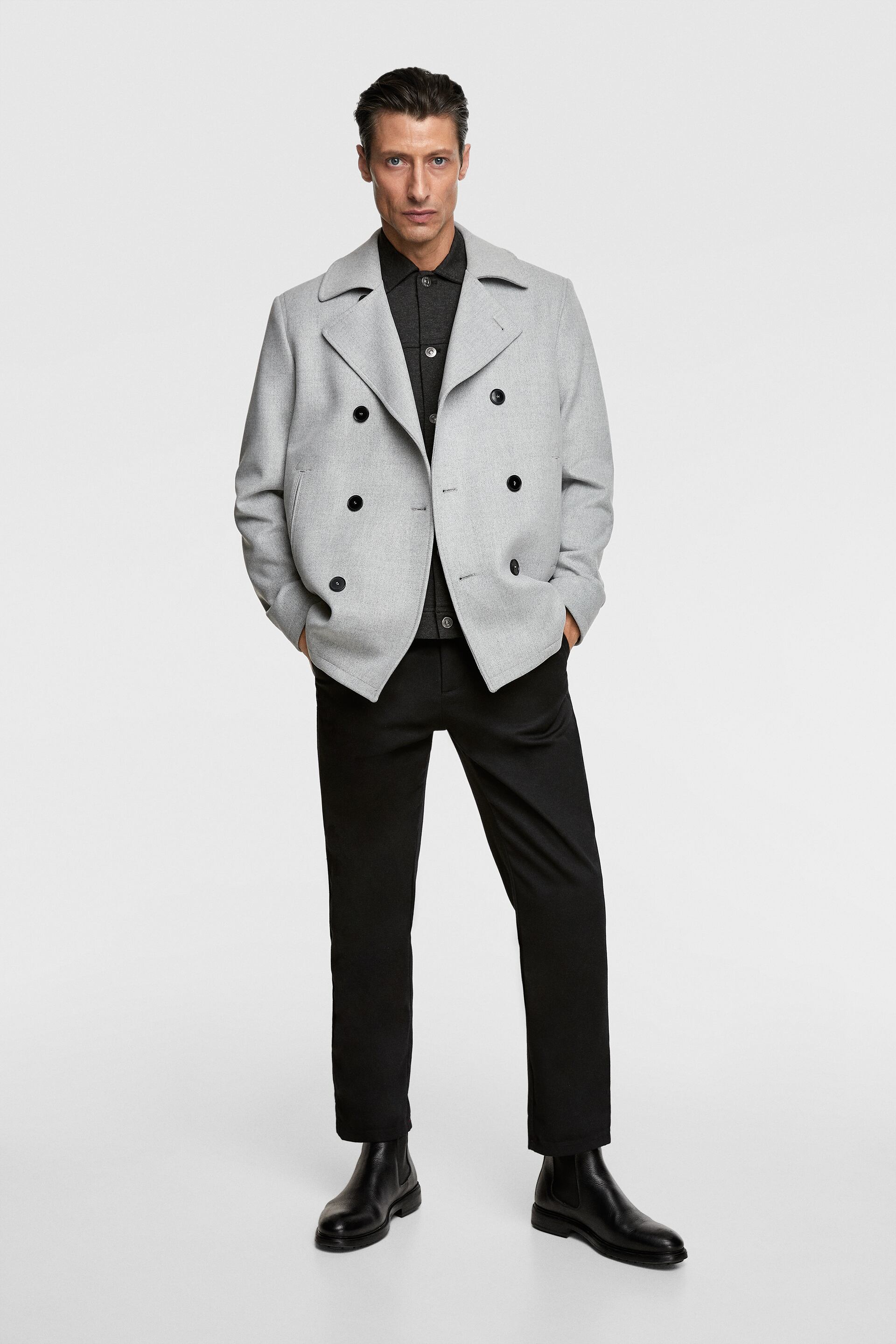 What are your go-to men's winter coats to wear this season?