This season is all about prioritising your accessories and giving them prime real estate in your autumn winter looks. This means elevating your jewellery game, adding variety to your bag collection and being open to experimenting with trendy accessories.

If you are ready to show the world that you can accessorise like a pro, then keep on reading. Here are my ten trendy accessories for autumn winter 2019.
---
THE CARABINER
When your rock climbing career fails, you can find a new purpose for your equipment. Take the carabiner hook, for example; it can be re-purposed as a key ring holder, who would have thought?
THE CHEST BAG
Ditch the bum bag and go all out utility with the chest bag. The chest bag can add a streetwear flair to your fall wardrobe. Style it under an overcoat.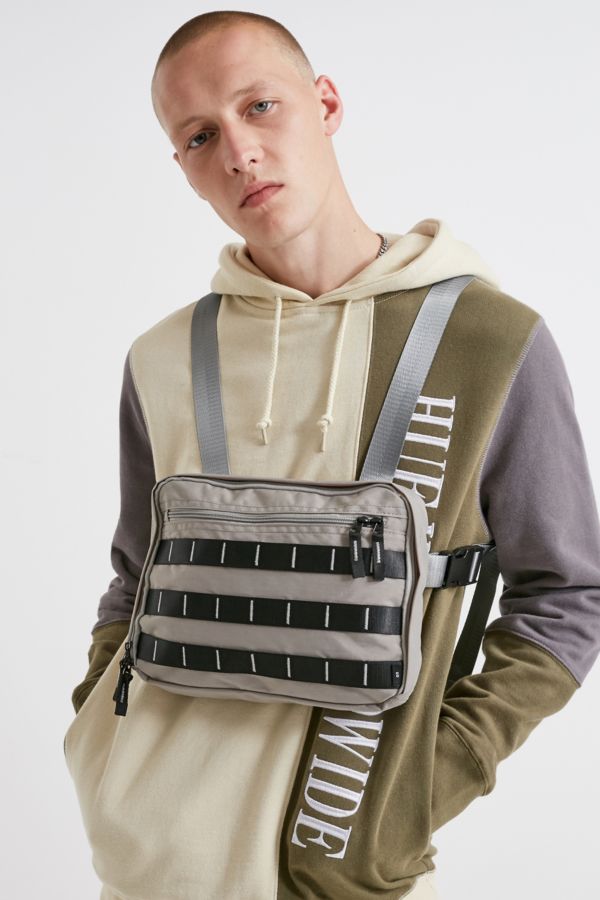 THE LARGE CROSSBODY
This season the crossbody has grown is size ready to carry all of your unnecessary baggage. Designs are sleek and modern, with leather being the key fabric.
THE BANDANA
I am still not over how cool the bandana is when used as a necktie. It is probably one of my favourite trends, and I love how it can add an effortlessly cool edge to a simple look.
THE RELEASE BUCKLE BELT
Elevate your belt game with the questionable yet cool release buckle belt. Gone are the days of traditional belt buckles.
THE DOG-TAG
Inject a bit of military fashion into your fall wardrobe with dog-tags. Wear over dark coloured to ensure the jewellery stands out in the best way.
THE POUCH
For the days when you need to travel light. Instead of bulking out your pockets, why not invest in a sleek clutch.
THE MINI FLIGHT BAG
While the crossbody bag is increasing in size, the flight bag is doing the exact opposite. Give your valuables a dedicated place to live with the mini flight bag — style over a winter coat in a contrast colour.

THE SPECTACLE
I love wearing glasses even though I have good vision. I'm probably destroying my eyes in the process, but it is worth the fashion risk. Wearing glasses can completely change your face and in turn, add a new dimension to your outfit.
THE SCARF
Because no autumn winter wardrobe is complete without a good quality scarf, go out of your comfort zone and try a bold colour or pattern.
What are some of your favourite trendy accessories for autumn winter?