You did it! You wore a suit to work every day during the spring-summer season and survived. You navigated heatwaves and sweaty journeys on the tube and showcased to your work colleagues that a suit doesn't always have to be the same fabric and colour.

The journey is not over. It's time to switch your attention to the autumn-winter season. Where layering and keeping warm should be at the top of your priority list.

If you want to know how to wear a suit during the winter season, continue reading!
---
THE WINTER FABRIC
Why don't we start with fabric first?  While spring-summer needed a linen upgrade, for this season, wool and thick fabrics reign supreme.
LAYER WITH A GILET
Layering is vital to ensure you don't end up ill-equipped to handle the cold temperatures. A practical layering item is a gilet. It can be worn under your blazer if it is a super lightweight down or worn over your blazer between the layer of the blazer and outwear.
When the weather is suitable to wear a suit without a coat, throw on a gilet.
ADD THE JUMPER
Who doesn't love a wool merino jumper? What I love about think knitwear items is the ability to style it over your shirt without bulking out your suit.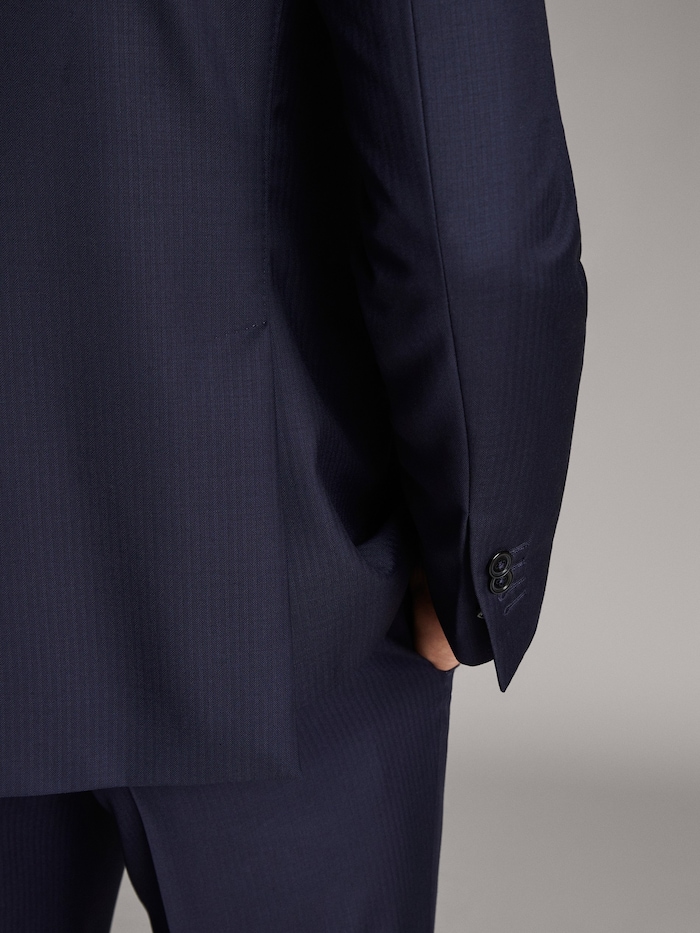 SWAP THE SHIRT FOR A ROLL NECK
If you can bend the office dress code slightly, I would recommend ditching the shirt altogether and introducing the winter staple, roll neck jumper.
What I love about the roll neck is that it gives your neck the much-needed protection from the cold.
INVEST IN AN OVERCOAT
What is a winter suit without the iconic overcoat? If you have the funds to go all out and invest in a cashmere blend. If you are after the affordable version, make sure the wool content outranks the polyester.

Compliment the colour of your suit with your overcoat colour. You can go monochrome
or clash your outfit with a bold pattern or colour.
SOCK IT TO THEM
While the summer season is all about exposing your ankles, the winter season is about showing all your work colleagues how amazing your sock game is.
THE BOOT
It's taken me a while to get used to the idea of seeing guys wearing a Chelsea boot with a suit. I have always preferred to see a gap of sock between the shoe and the hem. Adding this shoe to your autumn winter suit look to bring a new rock and roll edge to your sartorial look.
TEXTURE
I love the autumn-winter textures and patterns that you can experiment with, from Prince of Wales, to tweed to herringbone. The winter suit fabrications embody the heritage of a suit.
CHANGE THE COLOUR PALETTE
While summer is about celebrating brighter colours, autumn-winter suiting colours are more muted. Think earth tones, such as camel and browns.
For a more seasonal colour approach, switch to jewel tones like emerald green or amethyst purple.
For a classic look, keep it simple with black, navy or grey.