Knitwear is a winter essential to help bring texture, style and comfort to your wardrobe. One of the knitwear styles that is stepping into the trend spotlight is the knitted vest.
The knitted vest is a sleeveless jumper in a v-neck or crew neck style. With no sleeves, the gilet can easily be worn over a variety of tops, creating endless styling possibilities for your winter wardrobe.
The last time I wore a knitted vest was in secondary school as part of my school uniform. It was a simple black v-neck vest worn over my shirt. It was a second option to wear if you didn't want to wear a blazer. Looking back at my uniform, it was a great look to wear that for some reason I never considered wearing it again or seeing how it works today in my current wardrobe.
Today the knitted vest is a trendy winter staple that can help add new energy into your winter style.
---
How can I style a knitted vest?
Style this over-the-head gilet layered over a shirt for a school uniform-inspired look. finish the look with tailored trousers.
Add a casual flair by teaming the gilet with a basic tee and relaxed denim for a grandad inspired look.
Here are my favourite knitted gilets you can get to hop onto this trend. Dive in below!
---
COS – Oversized collar vest – £35
---
ZARA – Knit waistcoat – £29.99
---
RESERVED – Vest with geometrical pattern – £49.99
---
ZARA – Vest with contrast detail – £29.99
---
URBAN OUTFITTERS – Navy Cricket Vest – £40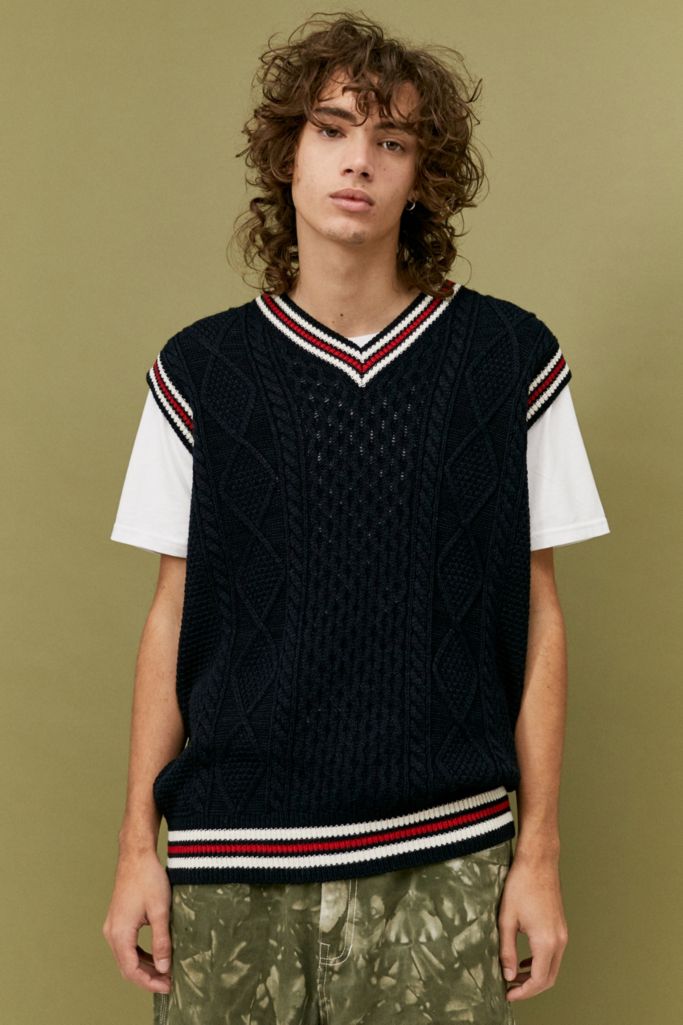 ---
COS – Cotton v neck waffle knit vest – £55
---
IETS FRANS… – White Leopard Vest – £45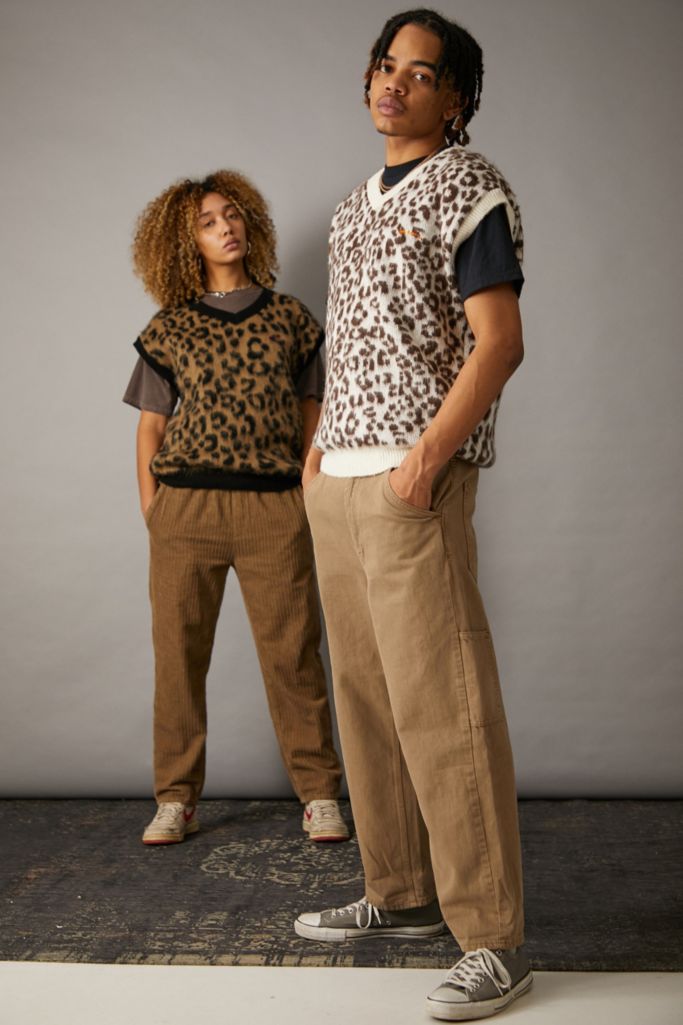 Would you consider wearing a knitted vest to layer during autumn winter?