My vision of hell on earth is wearing a suit during summer. I can picture it now, the sweat building up on my back, creating sweat inkblots. I would dread having to commute on the central line, knowing that my outfit is not equipped to handle such unbearable temperatures.

I am lucky to have a job where I have the freedom to wear what I like. Having this flexibility means that I have more control over what to wear for the unpredictable British weather. Having a formal dress code restricts this flexibility, but there are ways to bend the rules while still maintaining a sartorial look.

If you want to survive the heat, here are my tips on how to wear a men's suit during summer.
---
LINEN
Swap out your wool blend or polyester (for you cheap suit wearers) – to a linen suit. Linen offers you optimum breathability during hot weather.
SEERSUCKER
Similar to linen, seersucker is a popular suit fabric during the summer season due to the thin, lightweight properties.
DITCH THE BLAZER
For the days when the temperature becomes unbearable, there is no practical reason to wear a blazer. Leave it at home and allow your crisp business shirt to flourish.
LOSE THE TIE
Having a shirt button to the top and having a tie restricting your neck does nothing to keep yourself fresh. Instead, lose the tie, and undo a few buttons to let your chest and neck area breathe. Just make sure you don't pass the two-button rule.
ROLL UP YOUR SLEEVES
A common mistake guys make is swapping their long sleeve shirt for a short sleeve one. Short sleeves don't work when worn with a suit. Instead, neatly roll up your longe sleeves.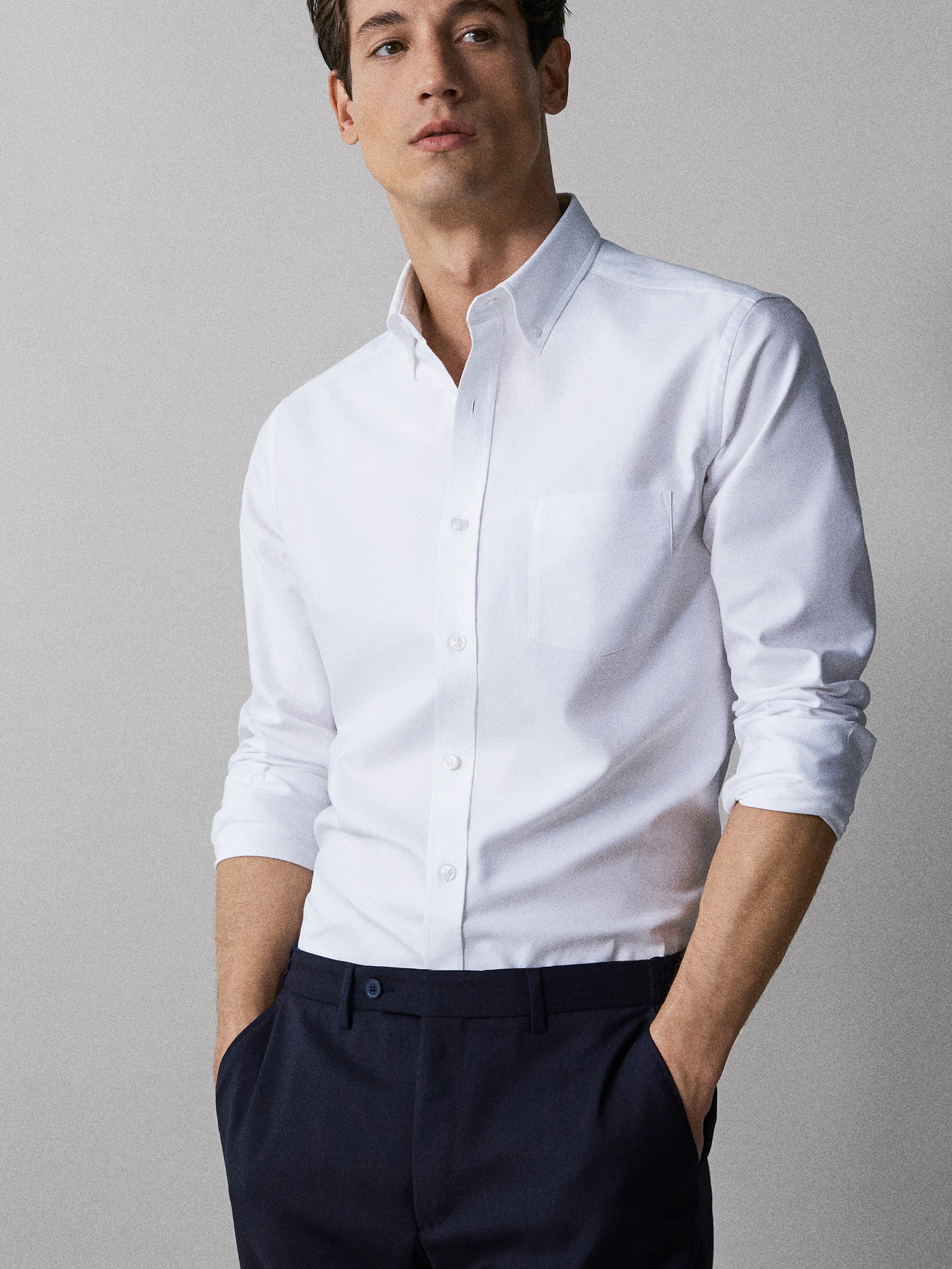 CROP THE TROUSERS
Cutting a few inches from the hem of your trousers allows your ankles to breathe, you can then wear invisible socks and show off your summer footwear.
SWAP THE TROUSERS
When the heat becomes unbearable, you will have no choice but to commit a fashion faux pas and wear shorts.
SWITCH THE FOOTWEAR
Now that your trousers are cropped you can show off your summer-appropriate footwear. If you can stretch the dress code, I would recommend white sneakers.
If that is too extreme smart espadrilles also work.
TRADE YOUR SHIRT FOR A T-SHIRT
One of my favourite modern tailoring looks is making a switch from a shirt to a t-shirt. A t-shirt adds a casual element to a suit while still maintaining a formal attitude.
ADD A SUMMER PRINT
Nothing says summer quite like a bold summer print. Be the guy who is not afraid to add colour to his office wardrobe.
WAISTCOAT ONLY
I have always favoured the blazer over a waistcoat, but the summer seasons requires you to remove as much unnecessary fabric as possible. Allow your arms to be free by ditching the sleeves.
That completes the men's suit summer guide. What tips do you have to make your suit summer ready?