One of my favourite winter outerwear pieces is the down puffer jacket. Prized for its warmth and longevity, a down filled jacket will grant you exceptional warmth during the winter season.
The problem? Down is not cheap. The high-cost results in many people opting for a synthetic alternative in hopes it will provide the same performance. Although synthetic can rival down jackets, you will not find high performing synthetic alternative at a reasonable price on the high street. Another downside is that the synthetic fibres filling the jacket will deteriorate over time.
The solution? An affordable down option at a price that won't break the bank. It will be an investment and have staying power in your wardrobe without the Moncler price tag.
What are the best cheap down jackets for men, under £150?
---
BULKY DOWN JACKETS
Packed with down and feathers to keep you warm during the autumn-winter season. These jackets are slightly oversized to give you a bulky look.
Filling: Down (Minimum 90% Down, 10% Feathers)
Filling: 50% Feather , 50% Down
Filling: 90% Feather , 10% Down
Filling: 80% Feather , 20% Down
SLIM-LINE DOWN JACKETS
Ultra-lightweight styles that can be easily layered under your favourite autumn-winter outerwear pieces.
Filling: 90% Down, 10% Feathers
Filling: 90% Down, 10% Feathers
Filling: 90% Duck feather, 10% down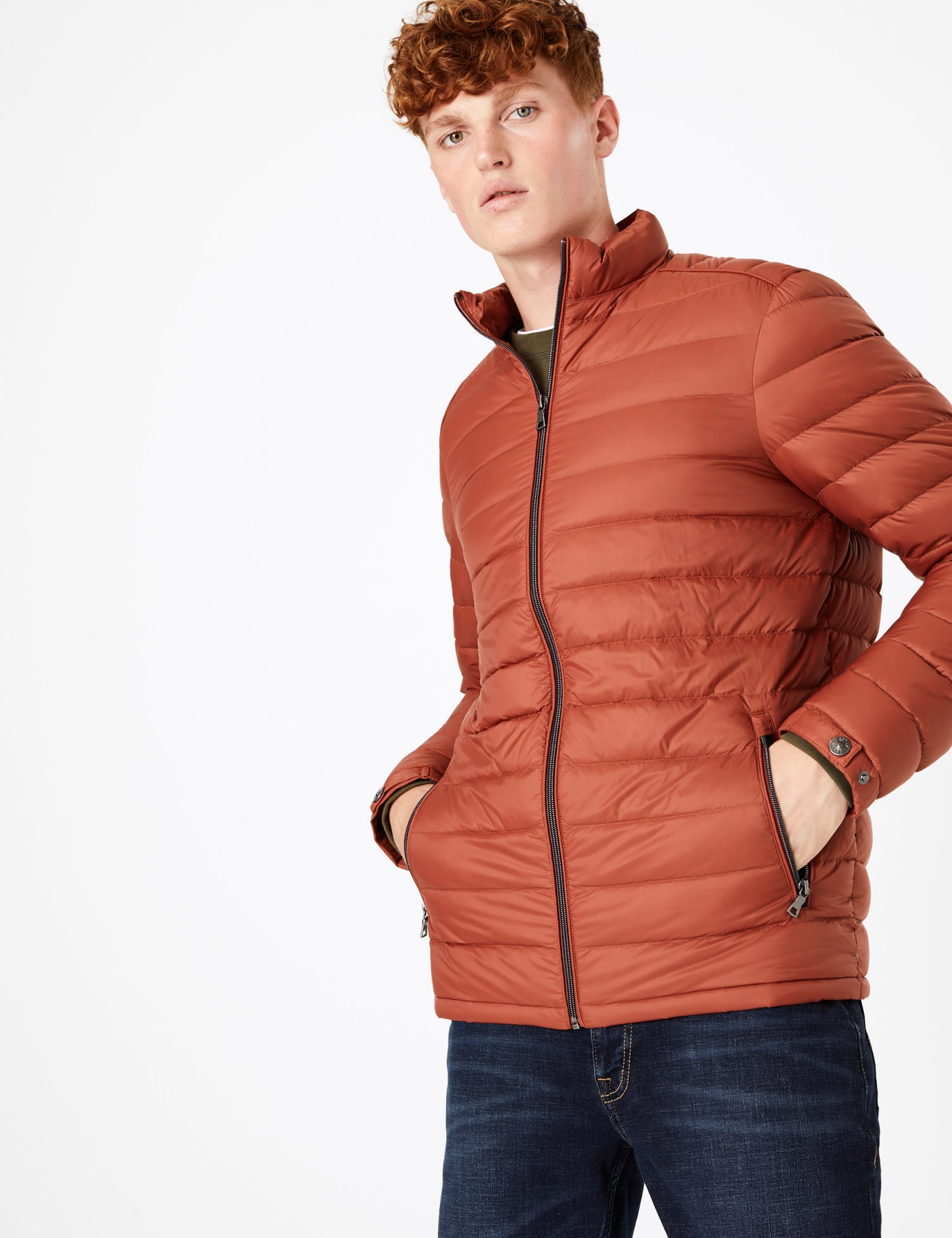 Filling: 70% Feather, 30% down
GILET DOWN
A sleeveless down gilet is perfect to layer over shirts, knitwear and sweatshirts during the autumn season for that extra warmth.
Filling: 70% Feather, 30% down
Filling: 90% Feather , 10% Down
LONGLINE DOWN
To ensure you are wrapped up warm, go for a longer down silhouette to ensure the warmth is spread to the lower half of your body.
Filling: 70% Duck feather, 30% down
OVERPRICED DOWN
Splash the cash and invest in a well-made high quality down jacket.
Filling: Duck down-grey 80%, Duck feather 20%
What are some of your favourite cheap men's down jackets?