When the pits of hell descend upon you, you must dress for the end of the world in style. That means ditching the unnecessary layers and wearing an outfit that prepares you for the sweltering heat.

Judgment is reserved for the guys who refuse to check their iPhone weather app and fail to realise that the scorching temperature requires a precise and thought-led outfit curation.

A heatwave takes no prisoners, so don't be the guy who is wearing too many layers, sweating buckets. There is no such thing as bad weather, just inadequate preparation.

Here are my top tips on what to wear during a heatwave:
---
LINEN FOR THE WIN
Fabrics play an essential role when faced with sweaty encounters. Linen is and always will be the ultimate summer fabric. With lightweight and absorbent qualities, it thrives in hot weather.
If you don't have linen in your wardrobe, think about what items you wear the most that could do with being in a lighter fabrication. If you wear shirts, try going for a linen blend.

For the days when you have complete freedom of your dress code, go 100% linen. The only drawback you will find is linen tends to crease very easily.
DON'T GO BARE FEET
While you may think not wearing socks will help your feet survive the heat, the lack of a sock layer will cause your feet to sweat more and smell. Trade your tubular socks for trainer socks or even better invisible socks.

Make sure you spend money on a well constructed invisible sock, one that has excellent elastic and ankle grip, we have all been there when the socks have slipped off your ankle and are wedged under the sole of your shoe — a walking nightmare.
PROTECT YOUR EYES
Protect your eyes with adequate UV/B rated sunglasses. And no, I don't mean the shorty ones you purchase from the high street. (Even though I recommend them on my blog lol) If you want to protect your eyes and make them last longer than one summer, invest in high quality crafted shades.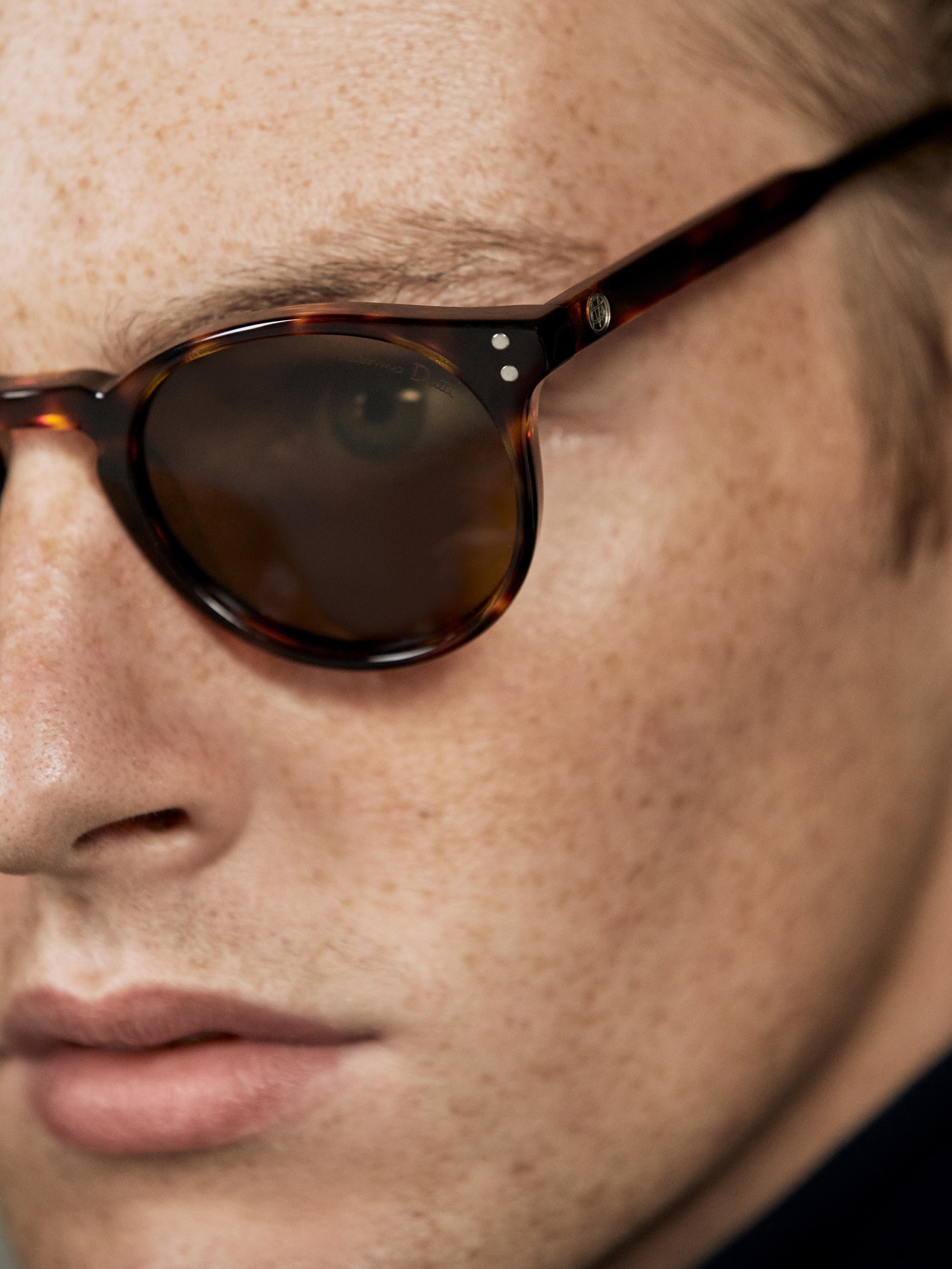 DITCH THE BACKPACK
Unless you have the breathable backpack with a back panel that promotes airflow, ditch your backpack. No one wants to see a sweat mural on your back. Try a satchel, tote or briefcase.
SHOW YOUR LEGS
I seldom like to get my legs out in London. A heatwave is the only time you will see my sticks out for a stroll. A heatwave means that no matter how late you stay out, you won't be regretting your decision to have bare legs when the sun goes down. Opt for tailored cotton shorts or an unstructured linen style.
AIRY FOOTWEAR
Allow your feet to breathe. That doesn't give you an open invitation to consider wearing flip-flops. Instead think espadrilles, Birkenstock or gladiator sandals.
For something more formal, driving or boat shoes are equally ideal.
REDUCE YOUR SLEEVE LENGTH
Long sleeve shirts are pointless, so ditch the length and go for short sleeve. A trick I like to do – to get more arm to exposure – is to roll up my short sleeves further.
The same applies to a t-shirt, when your outfit requires a more casual feel, forget sleeves entirely and opt for a vest.
DITCH THE DENIM
Denim has no place in a heatwave, let alone on a normal sunny day. The fabric is thick, restrictive and offer you no benefit for surviving the apocalypse.

RELEASE YOUR BUTTONS
Doing your top button up is not ideal in a heatwave, instead undo at least two buttons to let your neck and chest free. In a formal setting, the first button is the appropriate amount of cleavage you can reveal.
WEAR WHITE
I'm not a scientist, but I go with everyone tells me that white reflects sunlight. So wear white. It's that simple.
GO MESH
In an ideal world, you wouldn't have to wear clothes during a heatwave. Until that eventuality, wearing mesh will do the trick.
What are some of your tips to dress in a heatwave?