Add a touch of functionality to your spring summer look with a workwear-inspired wardrobe. The utility trend borrows elements from the safety-wear trade and re-imagines it for the modern man. Whether you are thinking of what to wear for a festival or want to add a touch of practicality to your look, this trend has you covered.

Here are must-have clothing pieces to bring this trend to life.
---
CARGO PANTS
Relaxed and slightly oversized, cargo pants allow you to store your bulky accessories in large functional pockets. Wear with an oversized t-shirt.
CARGO SHORTS
When the weather warms up, update your shorts with two large pockets. Wear with white socks and chunky sneakers.
UTILITY VEST
The layering piece of the trend, the utility vest can be worn over a t-shirt or under a jacket on colder days. From neon to mesh, play with fabrics, prints and colour that suit your look.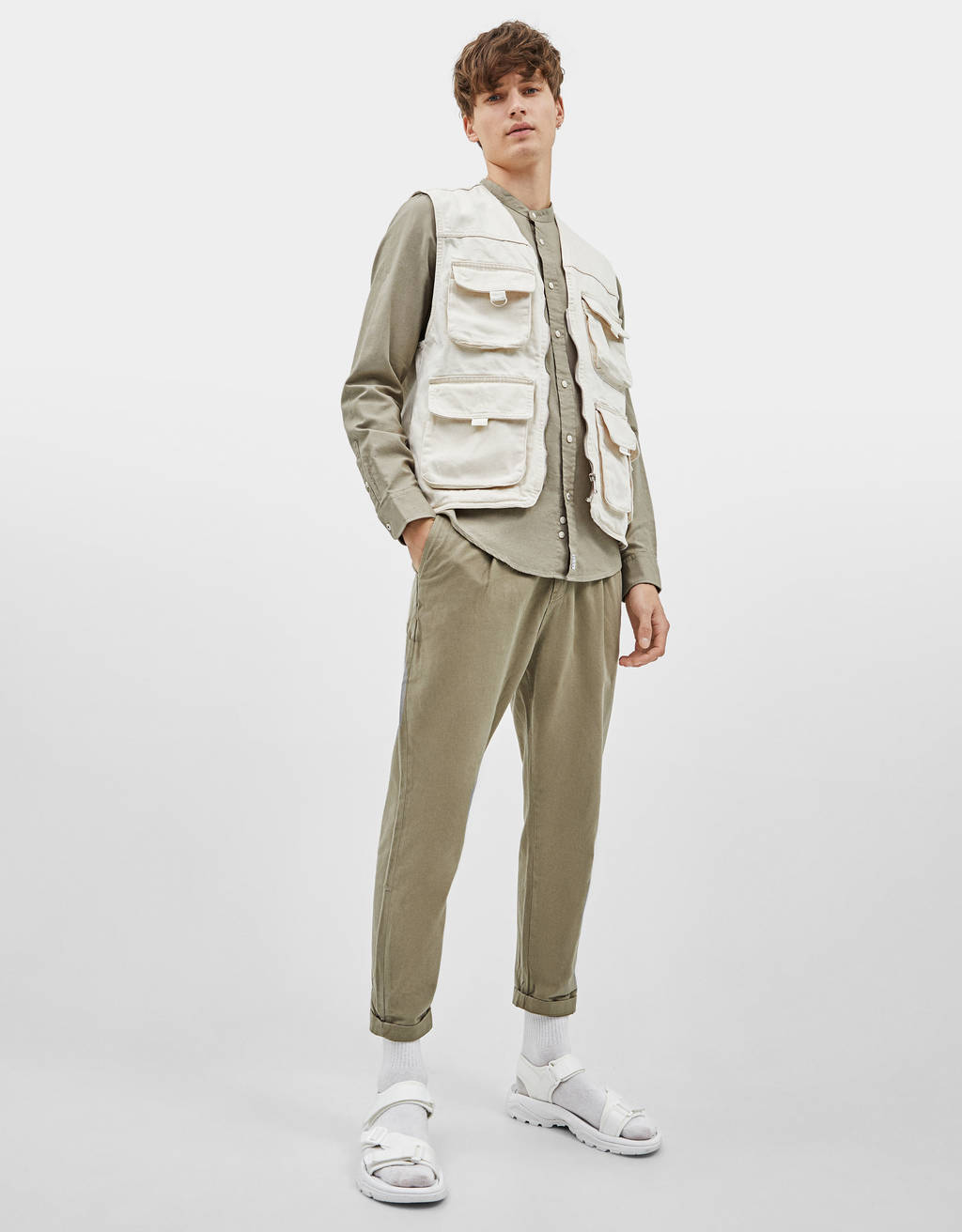 OVERALLS / JUMPSUIT
Transform yourself into the ultimate workwear tradesman by wearing overalls. Style with a white tee, and button down and tie around the waist for warmer days.
DUNGAREES
A festival favourite, dungarees are best in a twill or denim fabric, utilise the shoulder straps to style your look. Wear fully secured, or with one shoulder strap unbuttoned or fully button-downed.
CHEST BAG
Every trend needs an accessory hero, and the chest bag fits that bill. Detailed with over the shoulder straps as well as a strap around the body. Your front area is transformed into a chest rig to house all of your essential.
INDUSTRIAL BELT
Long belts have been a popular style favourite for a few seasons, for the utility trend the webbed belt is upgraded with an industrial clip.

THE KEYRING ACCESSORY
My love for accessories has grown a lot this season, and I cannot leave my house without something dangling from my belt loop. The keychain / keyring fits perfectly in the utility trend helping elevate your trousers to new functional heights.
CHUNKY SNEAKERS
For footwear, the chunky sneaker will always be the best silhouette to take the utility look further
And there you have it, my favourite ways to style the utility trend. What are some of your favourite ways to bring 'utility' into your look?