Beach holidays are the perfect occasion to debut your best summer wardrobe looks, from prints to linens to optic white. That outfit that you were reluctant to wear in your city can be worn on holiday without fear! Unleash your inner style icon create the best outfits worthy of your Instagram feed. men's holiday outfits 

Here are my favourite men's holiday outfits and fashion pieces that should be in your holiday wardrobe.
---
THE RESORT SHIRT
The OG beach holiday item, the resort shirt should feature multiple times in your holiday looks. From plain to striped to printed to Hawaiian, go eclectic in your style choices. Wear buttoned down well poolside or by the beach.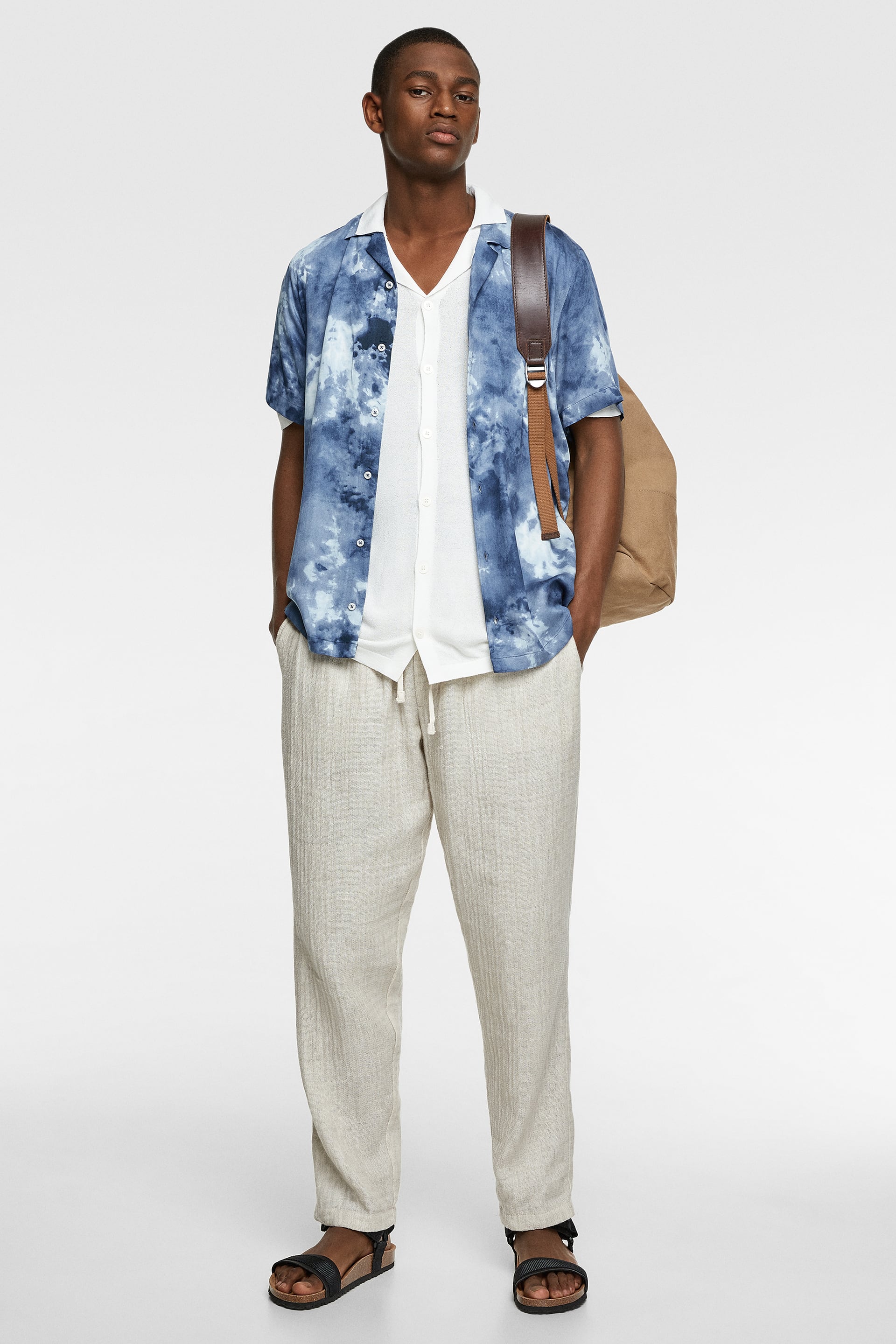 THE TOTE
The only acceptable bag to wear during a holiday, having a bag occupy one shoulder will not create any of your clothes and create any sweat marks which wearing a backpack would do. Wear a classic natural fabric tote for a beach look.
For a trendy option, this season, transparent bags are super popular, so show off your beach valuables.
THE SIGNATURE SHADE
Block out the harsh sun's rays with a styling spectacle. This season, men's cat eye sunglasses are trending. For more of a classic look try an oval shape or geometric lens.
THE LEATHER SANDAL
Being on the beach doesn't give you a free pass to wear flip flops. News flash, there is no occasion where wearing toe thongs are acceptable. What you need, my friend is a modern sandal for your holiday wardrobe and leather sandals are your only option.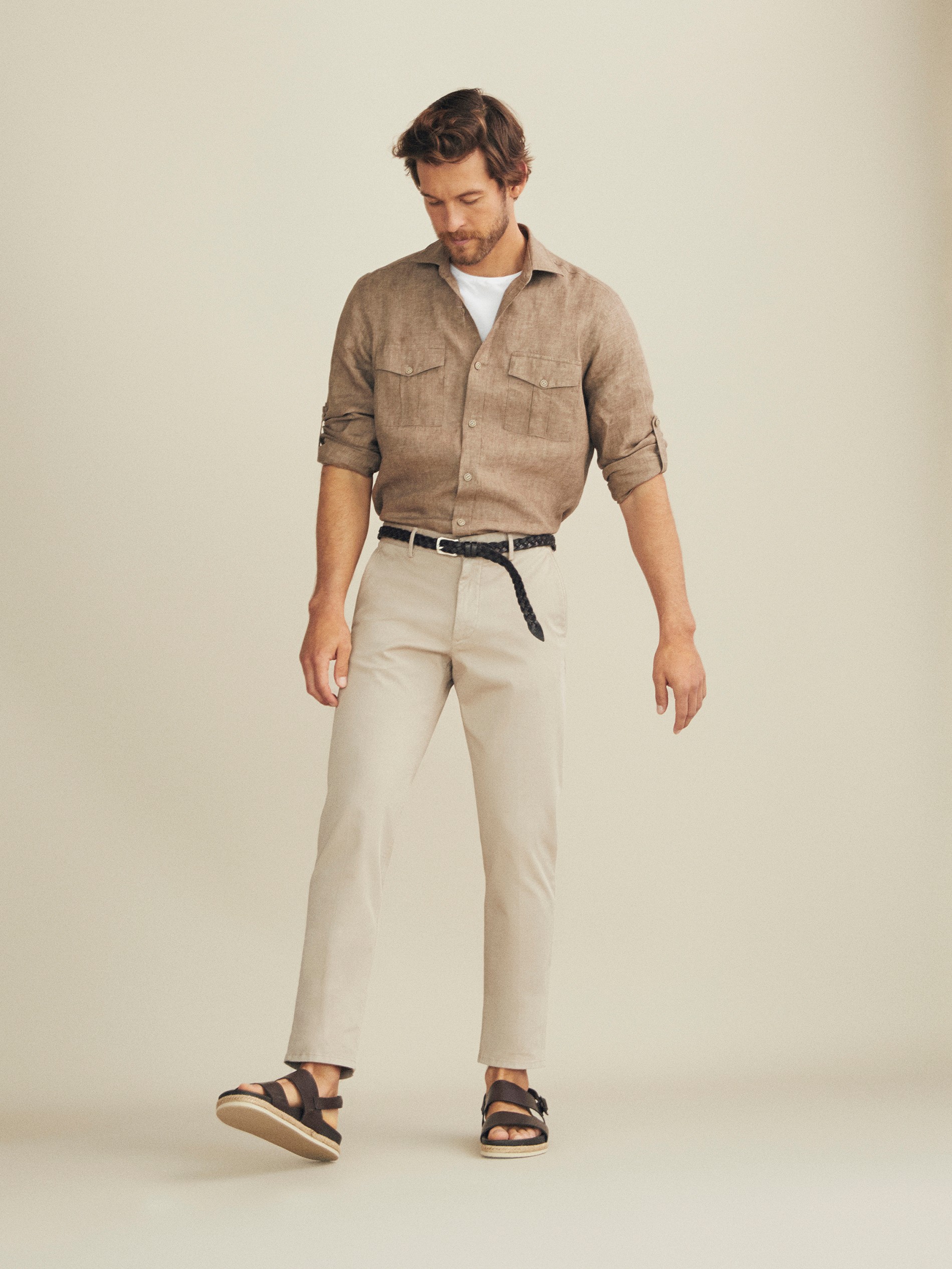 THE ESPADRILLE
Espadrilles and light and breathable to help give your feet much-needed aeration. There are two levels of espadrilles the cheap ass ones and the ones that will last longer than one holiday abroad. I suggest investing in the one that you know you will through away after one use.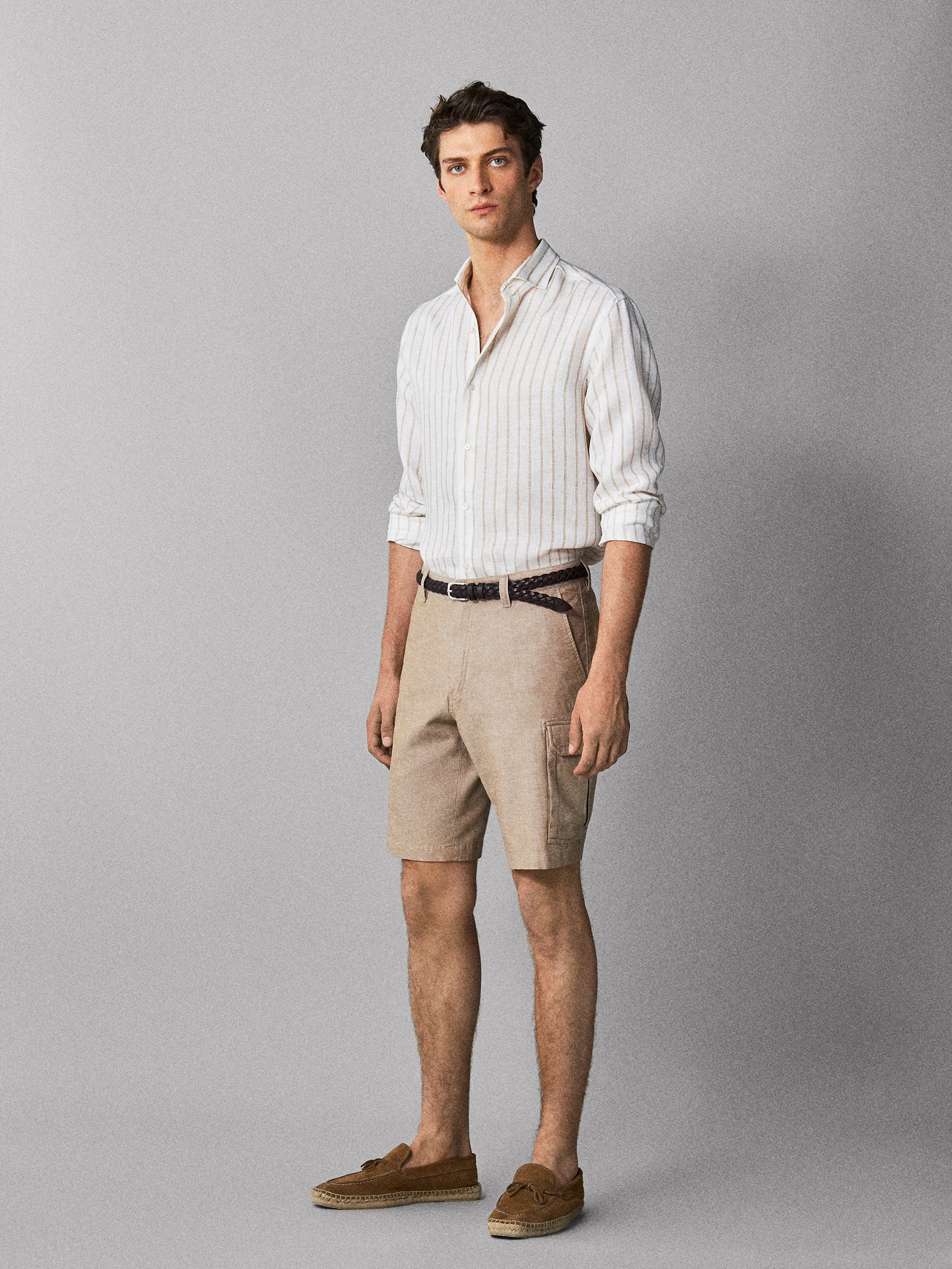 Modern espadrilles have more structure, and detail and can be worn in the city as well as your holidays.
THE LINEN COLLECTION
Linen is your ultimate beach holiday fabric allowing your body to breathe during the warm weather. While it creases easily, the relaxed flowy fabric and texture more than balances out this small inconvenience.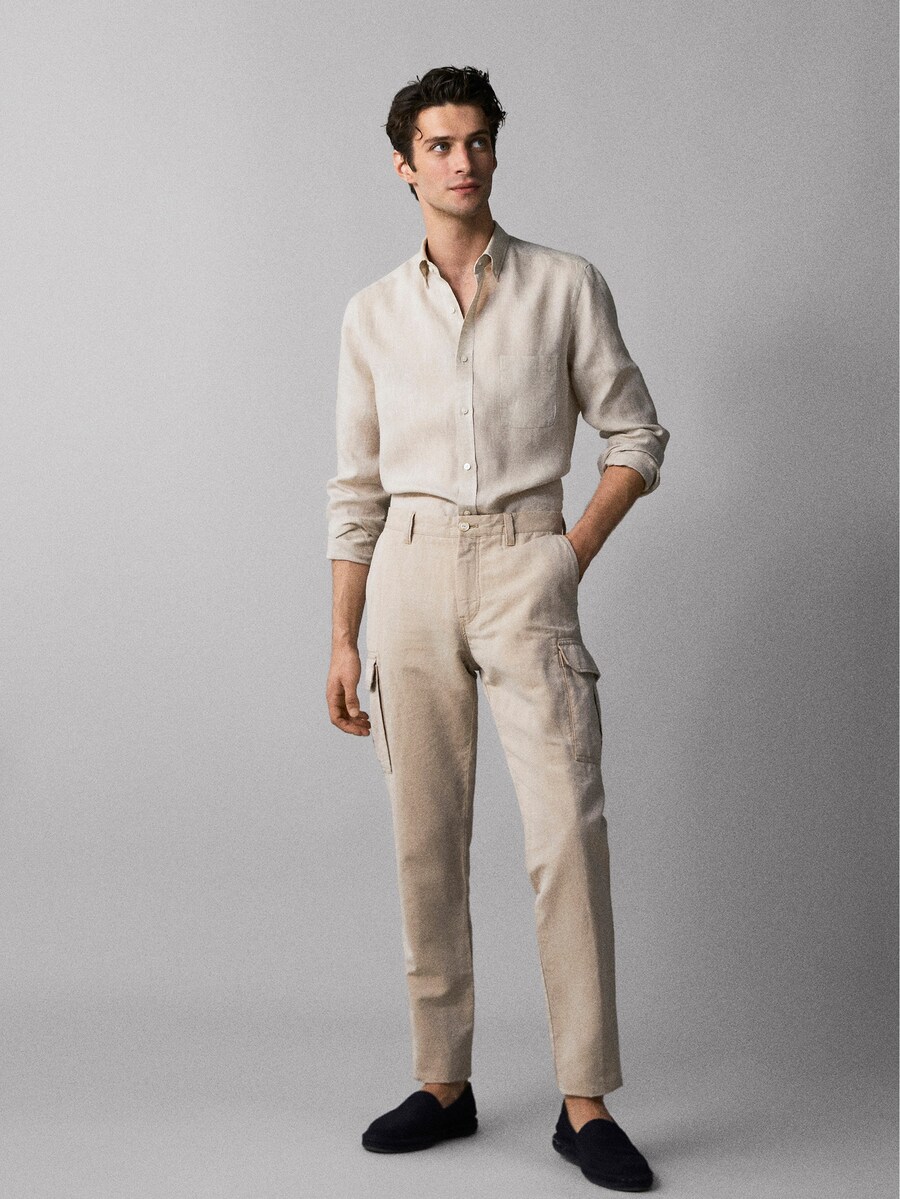 White and cream are the best colours to wear, while you may be tempted to go slim fit, I would recommend a more relaxed fit linen trouser and shirt.
THE CROSSBODY
In the small bag world, the options are endless. You can go for the ever stylish bum bag, or a mini flight bag if you don't want a bag over your chest when it is warm. Another option is a mini phone bag that houses your phone. Let's face it, that's all you need, right?
THE BEACH HAT
I always forget to protect my head when I am on holiday. This is where a straw hat comes in. The natural material is braided to allow enough sun while still offering you a reasonable amount of shade.

If you want more of a streetwear look, the bucket hat or fisherman style that is a great alternative.

What are some of your holiday outfit essentials?
THE SWIM SHORTS
A beach holiday is nothing without bold swim shorts. Be the centre of attention when you are in the water by wearing a graphic print.
THE CO-ORD
Make a statement with your holiday outfit by matching the prints of your shirt and shorts.
What are some of your favourite men's holiday outfits?