If like me, you wear a lot of tailored trousers, denim or chinos this trend is perfect for you. By merely tucking your top into your trousers you expose your belt loop, the ideal moment to add an accessory! With a simple placement of a keyring or keychain, your pants are given a modern update.
With your chosen accessory you can inject colour, texture and novelty to clash or compliment your outfit. Take this look for example. A simple white tea paired with camel chinos contrasted with a bold yellow leather chord with chrome hardware. Accessories are the final detail to your streetwear look, here are the best men's keyrings and wallet chains you can buy.
THE LOBSTER CLASP (CARABINER)
Borrowing from the world of hiking, the carabiner is re-purposed from being a functional tool to a fashionable accessory..
---
ZARA – STRAP KEY RING WITH LOBSTER CLASP – £11.99
---
ZARA – LOBSTER CLASP KEY RING WITH KNOT – £11.99
---
THE KEY KEEPER
Your keys don't have to be hanging on just one ring. With the help of the key keeper you can neatly organise your keys and let them hang on their own hook.
ALL SAINTS – RAICHO KEY CHAIN – £32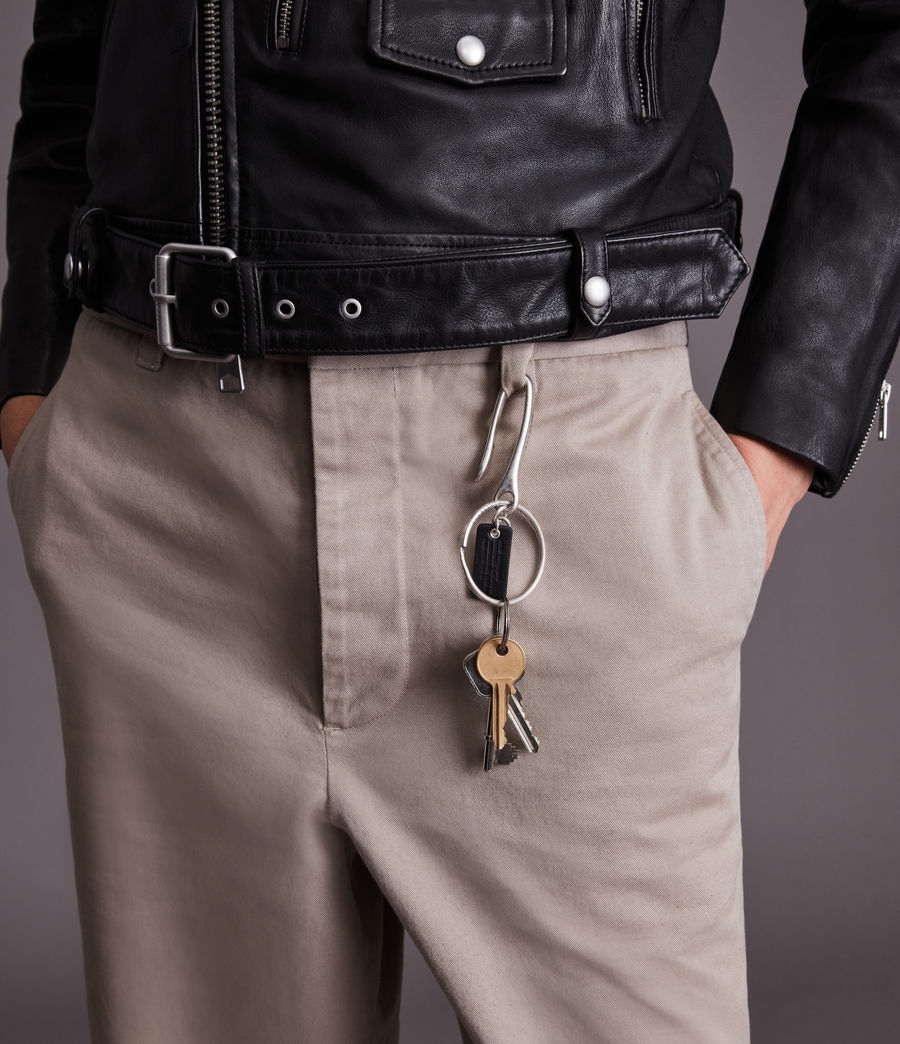 ---
THE KEYCHAIN
From rubber to stainless steel, the chain can be looped from one belt loop to another. With an option of single or multiple chains, this style looks great when secured onto formal trousers.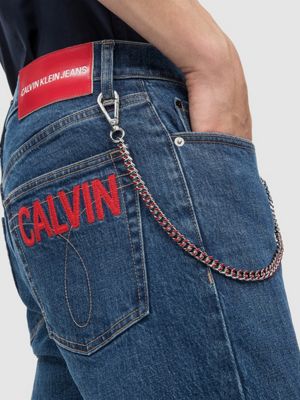 ---
THE FABRIC TAB
A modern alternative to the keyring, detailed with smooth piece of fabric with optional hardware.
COS – KNOTTED LEATHER KEYRING – £19
---
ZARA – KEY RING WITH LEATHER STRAP – £25.99
---
What do you think of the men's keyring trend?