The utility look is a popular styling trend which turns functional elements of workwear clothing into a fashion statement. Think cargo pants, overalls and chest bags. One of the standout pieces from this trend is the utility vest. Often referred to as the 'fisherman vest', this functional gilet features a collection of utility pouches ready to house the modern man's essentials.
How do I style a utility vest?
Ideal for layering, you can style the utility gilet under a coat during winter.
For transitional seasons, wear over a lightweight jacket
or layered over a t-shirt during warmer seasons. This look is perfect for the festival season.
The utility gilet is a great way to add a contrast of functionality and modernity to your wardrobe. Here are some of my favourite vests the high street has to offer.
---
Keep it simple with a classic utility vest
The classic utility gilet is detailed with a front zip, multiple functional pockets in a canvas style fabric. Go safe with black or navy colourway.
ZARA – COTTON UTILITY VEST – £49.99
---
The utility jacket re-imagined.
For a seasonal twist, utility jacket is reimagined in new textures to elevate the popular functional vest. Denim and wool are some of the fabrics you can find.
PULL AND BEAR – BLUE DENIM UTILITY – £49.99
---
URBAN OUTFITTERS – Urban Renewal Vintage Khaki Utility Gilet – £59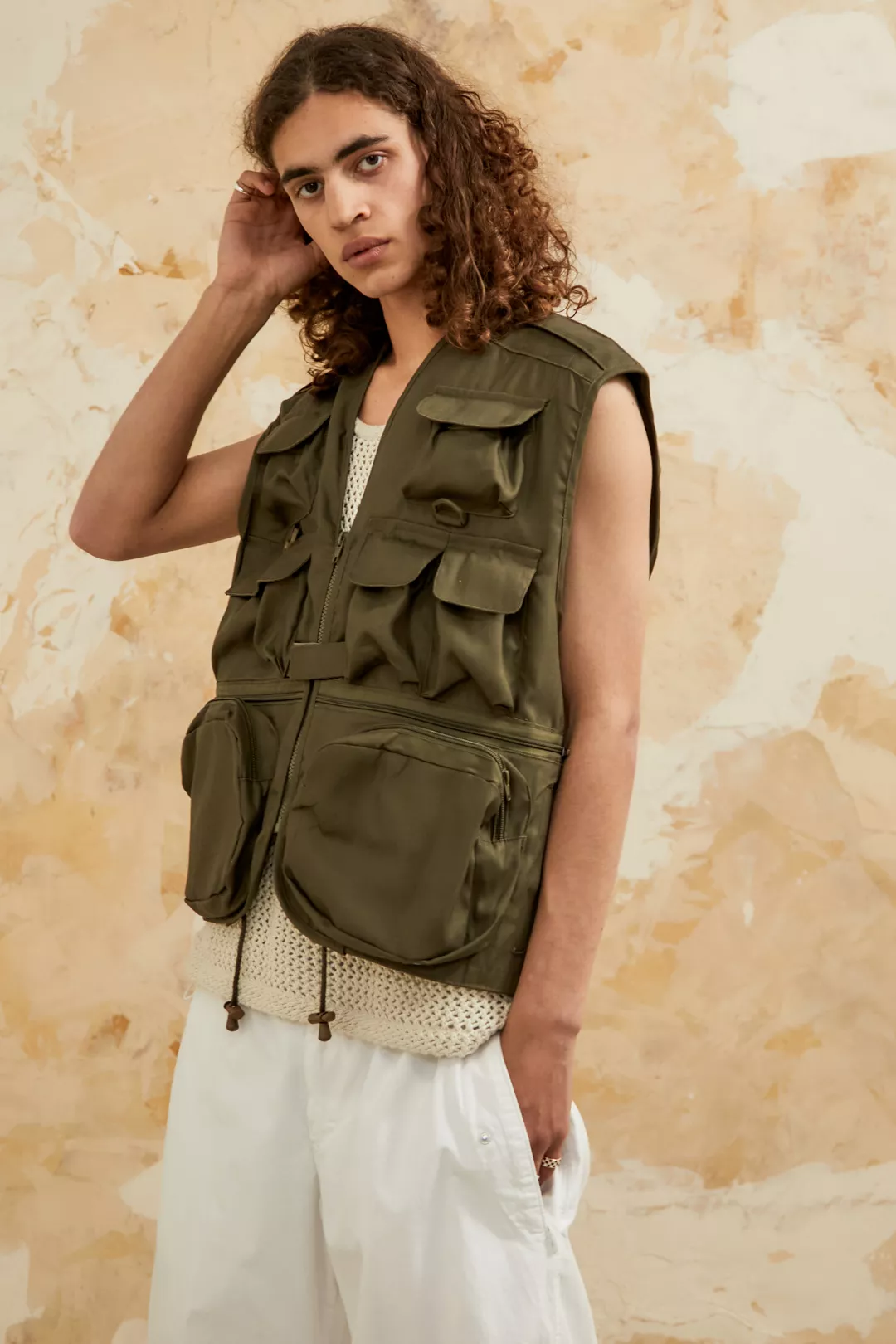 ---
---
BERSHKA – Print technical vest – £49.99
---
The mesh utility gilet.
The openwork design of the mesh creates a lightweight version of the classic utility jacket — style over a plain woven top for a texture contrast.
BELLFIELD – YAMUNA UTILITY | BLACK – £50
---
Do you see yourself incorporating this gilet into your wardrobe?