Styling is an essential factor when pursuing the perfect wardrobe. It helps bring out the versatility and longevity of a garment, helping you get the best wear out of your clothes.

 

A resort shirt can breathe new life into your wardrobe. Decorated with both seasonal prints, or a simple block colour, the revere collared silhouette will be your go-to shirt of choice.
---
OPEN AND LAYERED OVER A LONG SLEEVE TEE
Perfect for the spring days that still have the remnants of winter's chill, a long sleeve is great when layered under the revere shirt. The combination of the short sleeve and long sleeve create a seamless balance of length.
LAYERED OVER A ROLL NECK
A revere shirt also has a place in your autumn winter wardrobe. Choose a turtleneck or roll neck in a dark colour to contrast the bold colours of your revere shirt. Keep the shirt tucked in and unbuttoned the first set of buttons to create a V shape.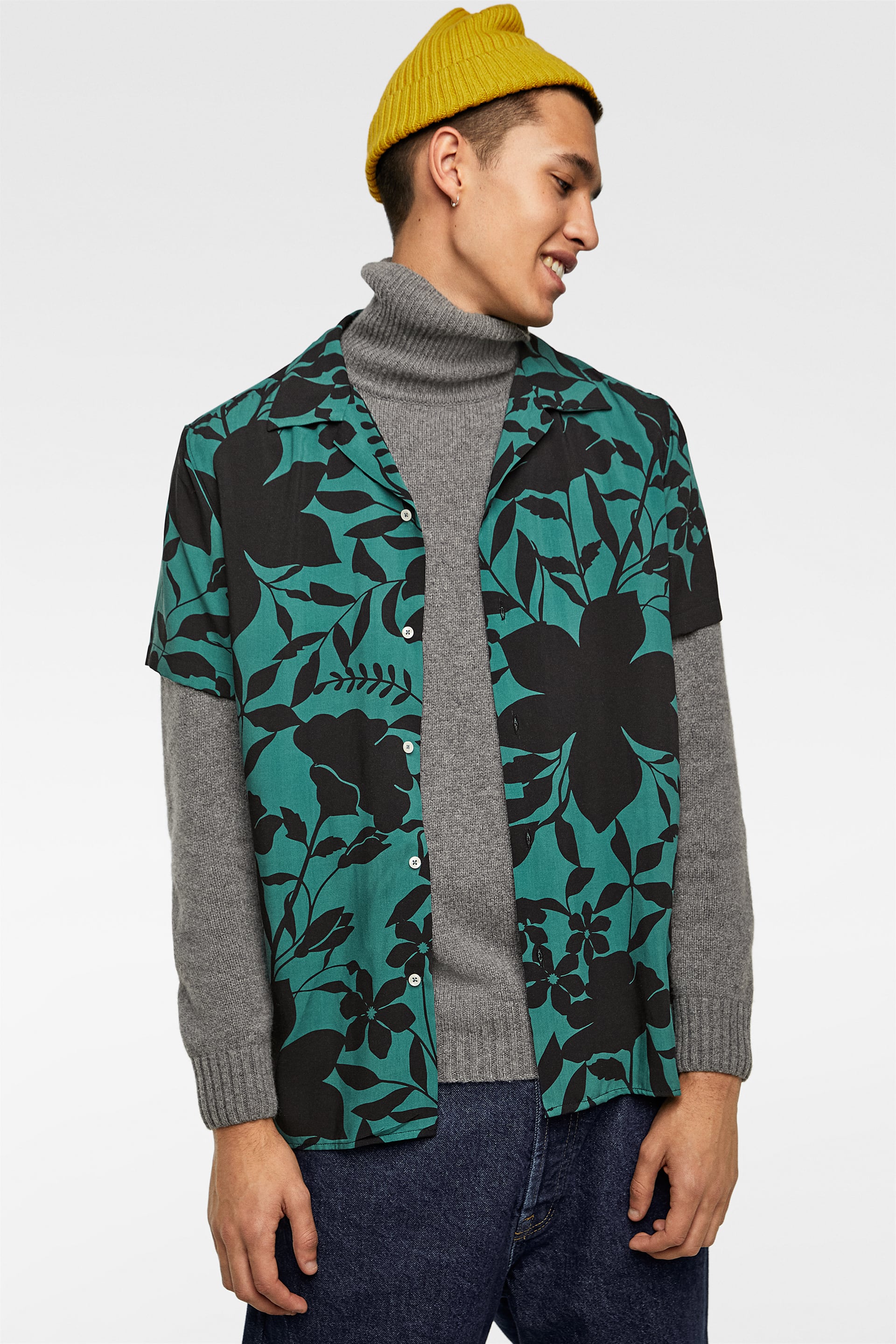 LAYERED OVER A MESH TOP
Mesh is a bold and challenging fabric to wear alone, but when it is layered the clash of textures create an unbeatable combination. Unbutton the first set of buttons to reveal the layer underneath.

BUTTONED-UP
Sometimes it is just too warm to layer. For this look, allow the shirt to shine alone. Allow the lapel and collar to sit correctly around the neck while keeping the top button closed.
LAYERED UNDER A TEE
Go for a solid colour and fabric option in the form of a simple basic tee. This muted base helps to contrast the bold print of the resort shirt. Tuck in the t-shirt to complete the look.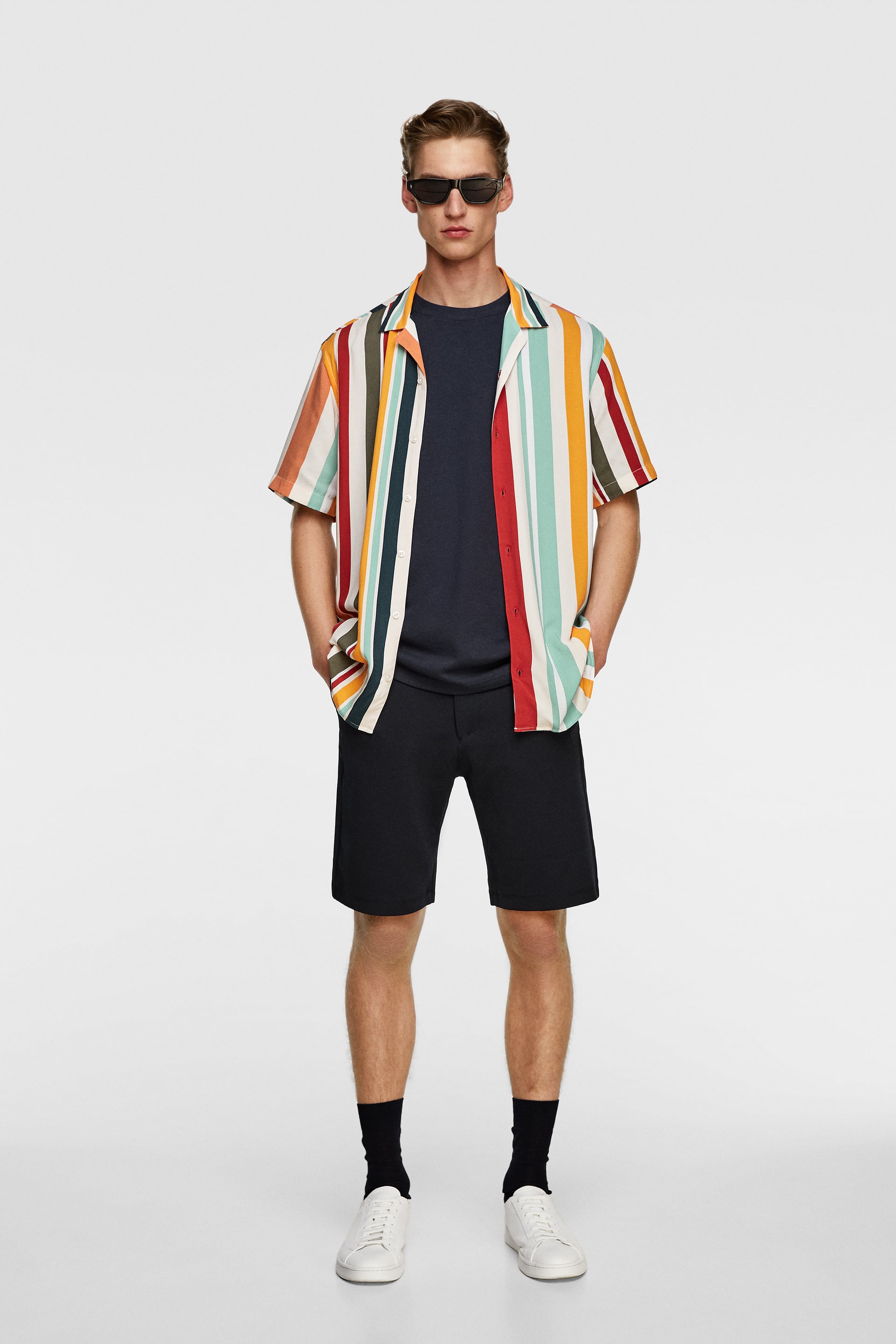 LAYERED UNDER A BLAZER
For a casual summer tailored look wear the resort shirt under a blazer, and yes, with shorts. This look is perfect for a summer wedding, where you want to make an impression. All you need to do is swap the shorts for tailored trousers.
UNBUTTONED
The last way to style the resort shirt is for the gym obsessed. Strictly for holidays, and requires you to have toned abs and a chest to pull off the unbuttoned look.
What's your favourite way to style the resort shirt?