Trench coats are an outerwear staple, the perfect transitional jacket to wear during the spring and autumn seasons due to its lightweight properties. For colder winter months, teaming the trench with a layering item such as a gilet or hoodie allows you to wear the mac in almost all weather conditions.
First designed as a functional coat for the world war, with details such as the D-ring used to carry military equipment. The trench coat today is an iconic piece of outerwear that has endless versatility no matter your style attitude.
If you are too poor to buy a Burberry or Aquascutum trench, I have you covered. Here are the best cheap men's trench coats under £150. Bargain!
---
What are the best affordable double breasted trench coats?
The double-breasted trench coat comes in both a set-in sleeve or a raglan sleeve. Choose a set-in sleeve for a more structured sartorial fit. If you have broader shoulders, opt for a raglan sleeve which is more forgiving.
Cotton twill trenchcoat – £79.99
Water-repellent cotton trench – £99
Satin texture trench coat – £89.99
Shower resistant longline trench with belt – £65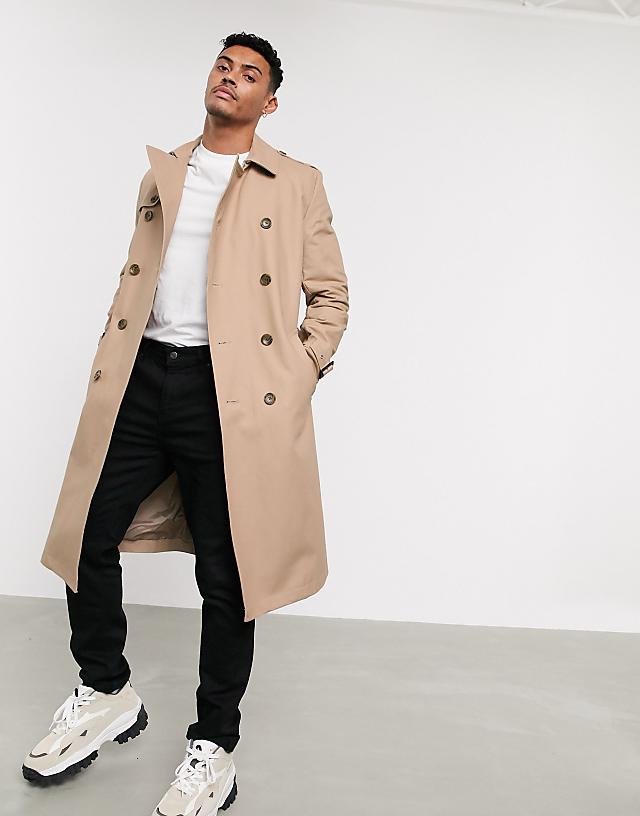 ---
What are the best affordable single-breasted trenches?
The single-breasted trench features some of the same classic elements as the double-breasted style but has a more casual feel.
Relaxed fit trench coat – £99.99
---
What are the best car coats?
For an off duty look, the car coat is your outerwear style. With an a-line fit, you can choose from a tailored or an oversized silhouette.
Mens two way single breasted coat – £89.90
Khaki concealed button water resistant mac – £75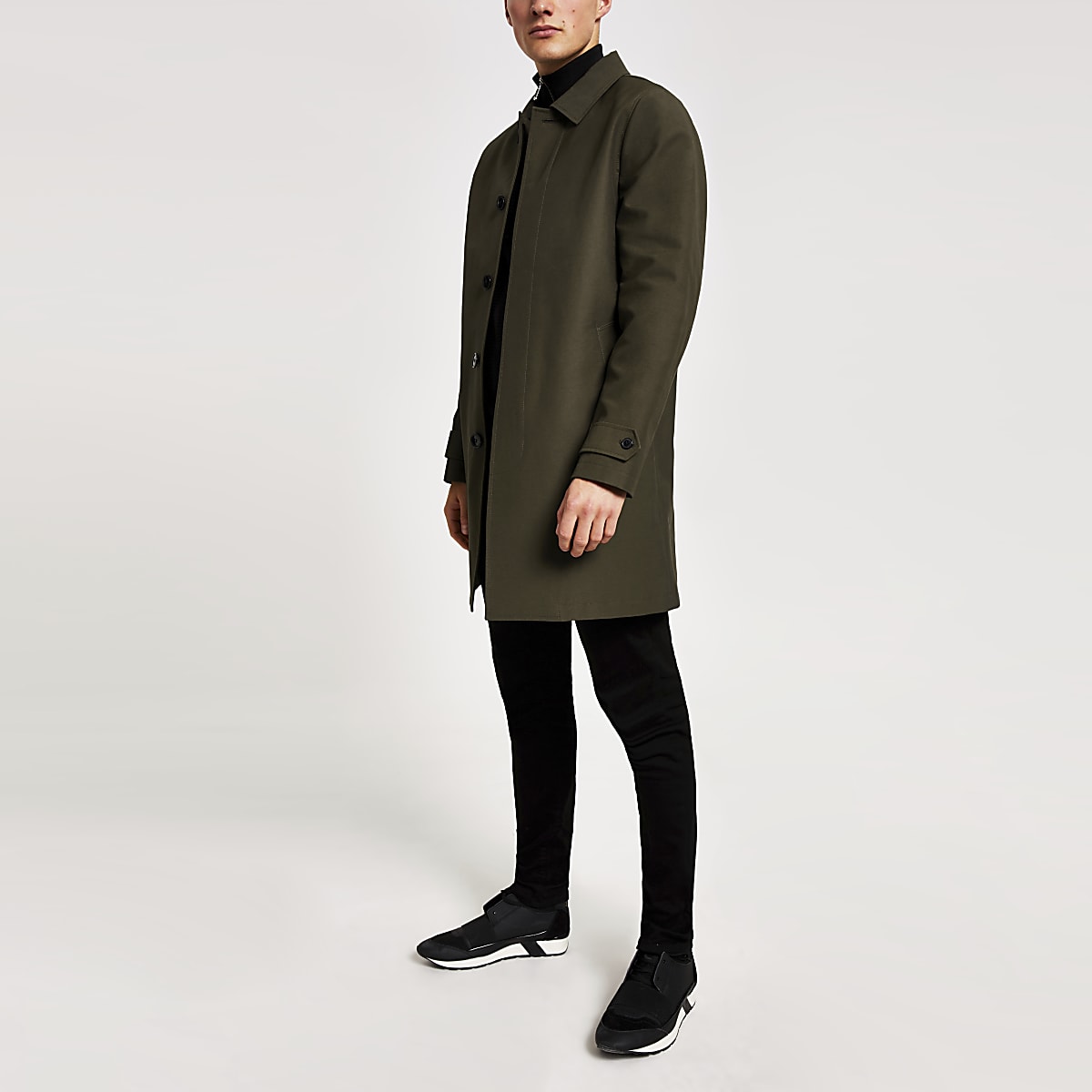 Black Short Coated Mac – £64.99
What are some of your favourite cheap men's trench coats?