This year has seen accessories become an essential part of outfit building. From the keyring to the wallet chain, from long belts to belt bags, accessorising your outfit showcases your care for the small details that make an outfit come to life.
One accessory you can add to your accessory collection is the men's lanyard. You may be used to wearing it in a work setting, but it's now time to take the security pass out of the office and into your personal style. You can now go back to work and tell your security team the good news; your work pass can now hang around your neck in style.
---
How do I wear a lanyard?
You can wear a lanyard in three easy ways. Around your neck, attached to your belt loop or attached to a wallet.
1. AROUND THE NECK
Tone down your top to a simple neutral colour to give the lanyard centre stage.
2. ATTACHED TO YOUR BELT LOOP
Similar to a keyring or wallet chain, utilise the clip to fasten the lanyard to your waistband.
3. ATTACHED TO YOUR WALLET
The last way is to attach it to a wallet, allowing the lanyard to hang out of your pocket.
The lanyard comes in three distinctive styles. The first is an ID wallet which is detailed with a see-through slot to show off your work pass. The second is a lanyard pouch, which doubles as a wallet. This accessory is found ith a zip and can hold your small essential items—finally the lanyard yet ring which has a carabiner or hook to house your keys.
Where can I buy the best men's lanyards?
Here are my favourite lanyards you can buy from your favourite brands.
---
---
H&M – Key lanyard and pouch – £9.99
---
COACH – Dd Lanyard Card Case In Signature Canvas – £115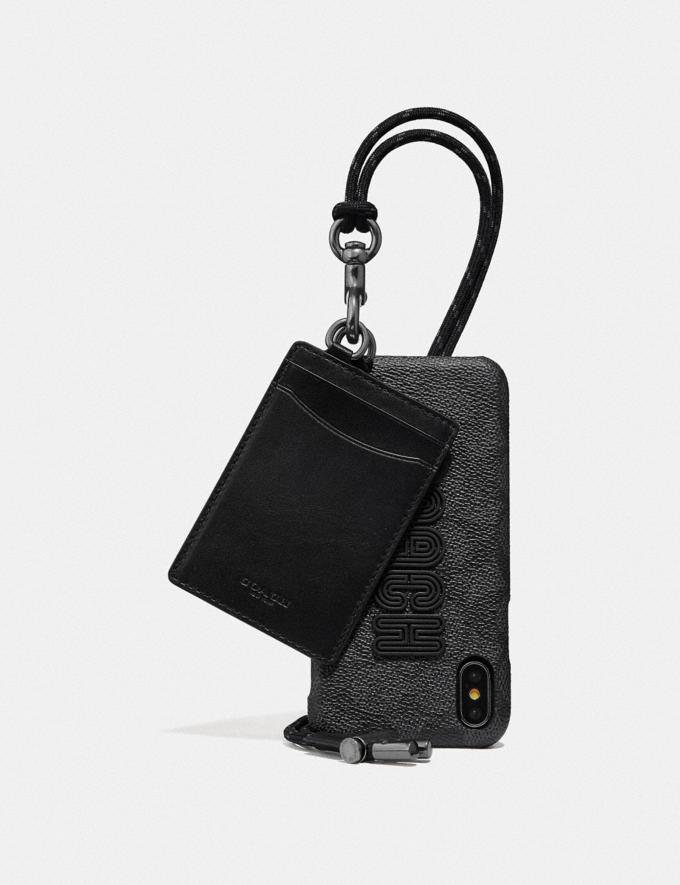 ---
ACNE – Lanyard card holder – £180
---
---
OFF WHITE – Industrial lanyard – £165
---
---
What do you think of the men's lanyard trend?