There should always be a space in your wardrobe dedicated to evening wear. A section where you keep your most elevated ready to wear pieces on hand ready for the party season to begin.

My evening wear collection is currently vacuum packed under my ottoman bed. A trip to the dry cleaners is needed to breathe new life into my last years' party relics.

This seasons evening wear theme focuses on updating the classic tailoring codes, remixing traditional suiting styles in unexpected colours and fabrications.

Your approach should be unapologetic, put your best style foot forward and take no prisoners. Whether it's an office party or a celebration with friends. Looking your best should always be your priority.
Here are the 5 Evening wear trends to get behind this party season
---
1. THE VELVET APPROACH
VELVET SUIT
Velvet is a welcomed alternative to a standard suit fabric. It oozes elegance and polish. For a hint of sophistication, introduce velvet with suiting separates (a blazer or tailored trousers).

For a seamless look, try going for a full velvet suit. The iridescent sheen and smooth texture will help you be the centre of attention at any occasion.

VELVET TUXEDO
Take velvet to the next level and upgrade your suit to a tuxedo. Step away from the safety of black and navy and inject colour in the traditional black tie dress code.

For a seasonal update choose a bold colour that separates you from the guys who would tend to stick to a more tone down colour palette.

Jewel tones work exceptionally well for this look.
For an attention-grabbing option, bright colours such as yellow work well.
2. STRIKING A CORD
CORDUROY SUIT
Corduroy has been reimagined and given a modern spin this season. To translate this to your evening wardrobe, choose a darker colour palette instead of the standard camel or sand colour which is typically associated with a more casual wardrobe.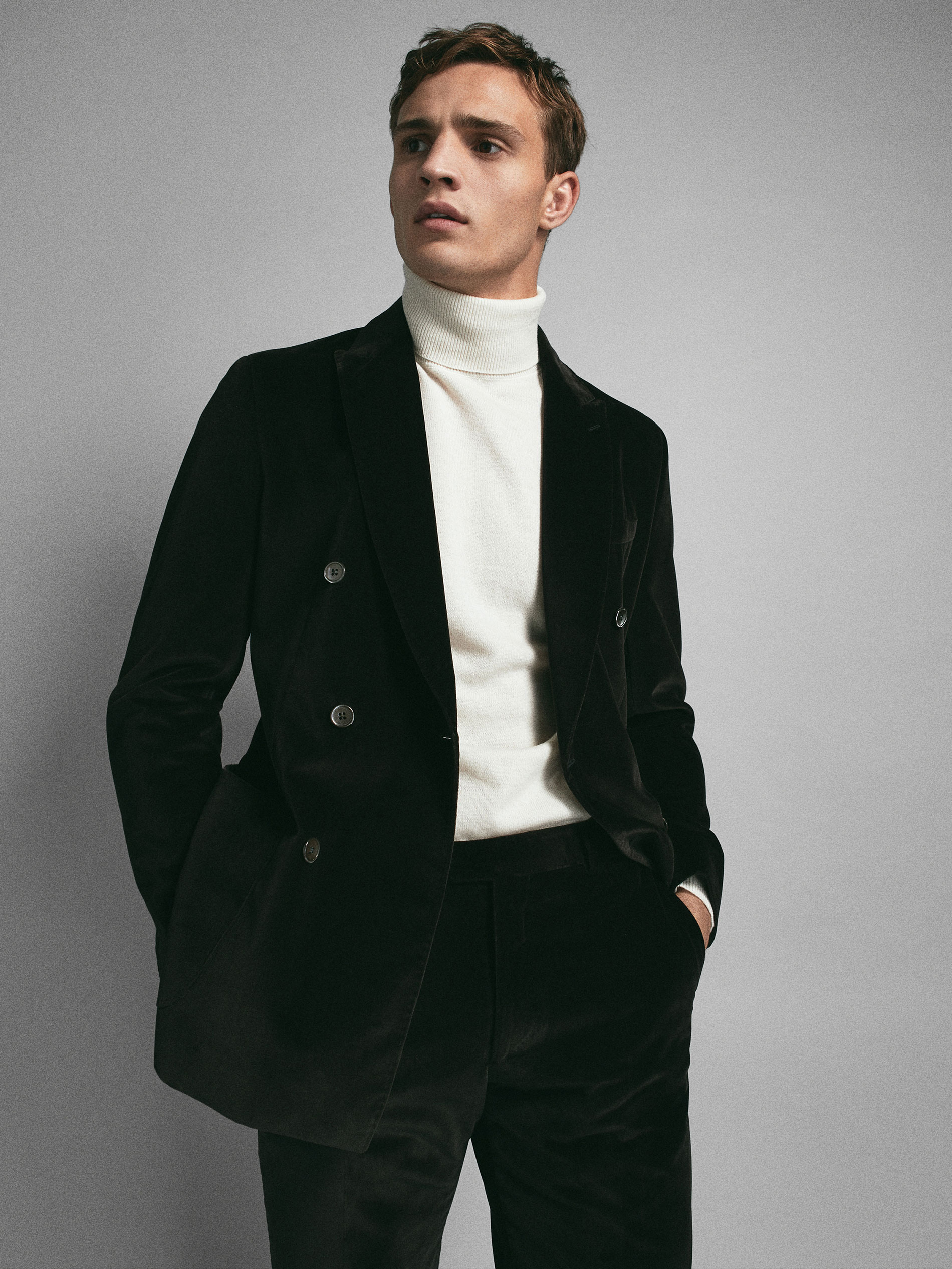 Go for a deep dark colour scheme to elevate your cord.
While not a practical colour where red wine is featured, be brave and go optical white.
3. THE SPARK
SEQUINED SUITS + SEPARATES
What says festive like a bit of sparkle? Put the disco ball to shame and add embellishment into your evening look. Put your faith in sequins to attract the attention you crave.

Team your tailored trousers with a striped sequin striped jacket
for a full effect try going for the full striped sequin experience.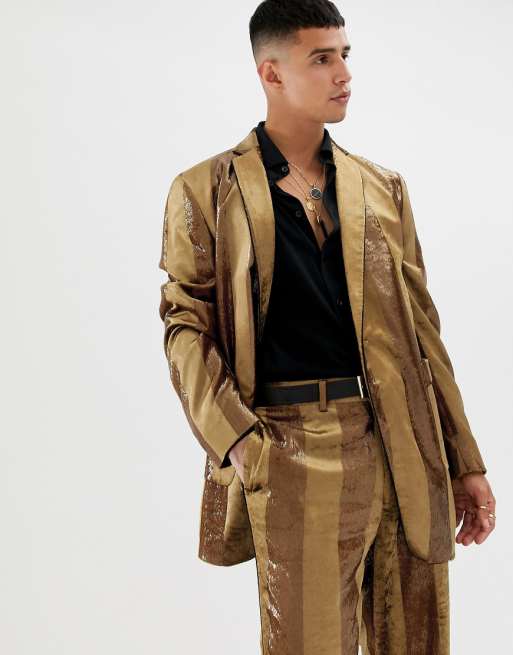 4. FALL FLOWERS
FLOWER SUIT + SEPARATES
Spring summer brought floral suits into the tailoring world, for the fall season, flowers maintain their bloom. For a midnight floral story go for colourful designs against a dark toned base.
Increase the nature element by combining florals with animal inspired designs.
THE CHECKLIST
TARTAN SUIT
Check offers safe entry into the realm of patterned suits while still maintaining the traditional tailoring cues. For a mix of heritage, choose a Black Watch tartan check. The mix of green and navy grants you variety in the colour of shirt or knitwear you decide to pair with the suit.
CHECK BLAZER
Ditch the trousers, and let your blazer stand alone in a graphic overcheck. Tone down the colour palette for a subtle edge.
What look are you going to go for this party season?