An

outerwear

essential during the spring season the denim jacket is reintroduced in seasonal designs breathing fun new life into the denim classic. Styles are decorated with Embellishments, graphics and graffiti to create a stand out jacket for this season.

If you are ready to give your denim jacket a graphics update, here are some of the best pieces you can buy.
STRIPES
Transform your jacket into a nautical summer staple or go trendy with a side stripe design.
PULL AND BEAR
GRAPHIC
From colourful combinations to graffiti and prints.
URBAN OUTFITTERS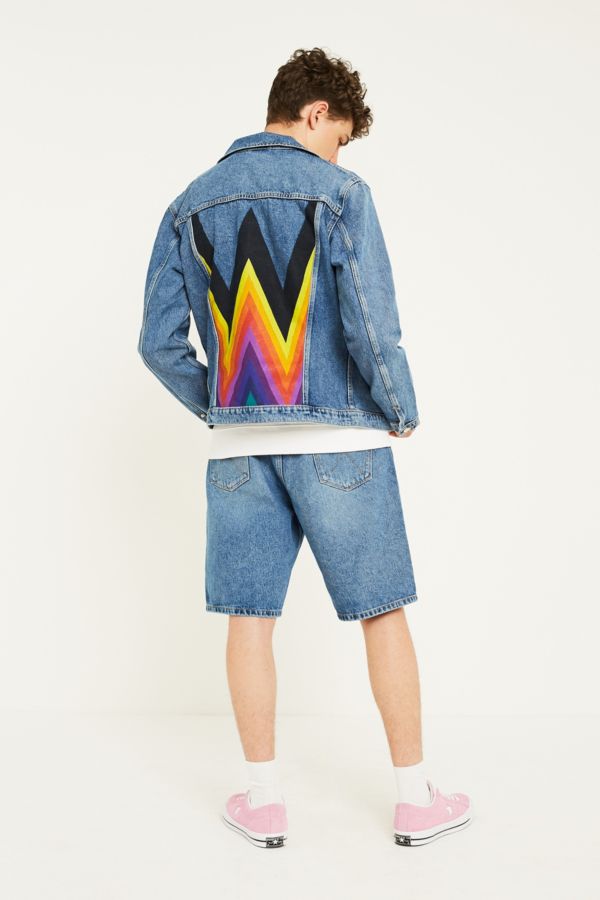 PULL AND BEAR
H&M
COLOUR BLOCK
From panels to geometric shapes in multi-coloured tones.
ASOS
PULL AND BEAR
COLOUR
Go beyond indigo and experiment with bold coloured denim for a statement look.
ZARA

H&M