Tailoring has never looked this good with pastel suits dominating this season's colour palette. Sherbet tones such as dusty pink, lilac and pale blue are your essential colour choices. While you may be petrified by the idea of looking like a pack of sherbet sweets, with prom and wedding seasons in tow, you need a suit to help you stand out on the sea of navy and black sheep.
---
The Pastel Pink Suit.
Pink is a colour that should not be feared. I understand you need to show your hyper-masculinity but shunning the idea of wearing a 'feminine' shade is a dated concept that will see a limit in your ability to reach your peak fashion form.
---
The Pastel Blue Suit.
Pale blue reminds me of an awful groomsman tie, so when selecting this colour in a suit, you must choose the right shade. You want to be seen as a fashionable wedding guest, not a groomsman reject. Style with a bold floral shirt in a darker shade of blue to offset the intense pastel tones, and finish the look with formal shoes.
The Pastel Green Suit.
If blue is not your colour, then pale green is the next best thing. Pastel green is a great choice to complement the landscape if you are attending a wedding with a lot of greenery. Style with a white or navy tee and sneakers for a smart casual look.
The Pastel Lilac Suit.
If you are struggling with pastel pink and are looking for a more intense, deeper shade, then lilac is your best option—style with a white shirt to break up the colour. Finish the look with appropriate seasonal footwear.
If you are ready to explore this colour trend, here are few of the best pastel suits that you can get your hands on:
---
BERSHKA – Double Breasted Blazer – £59.99 + Wide-leg tailored fit trousers – £35.99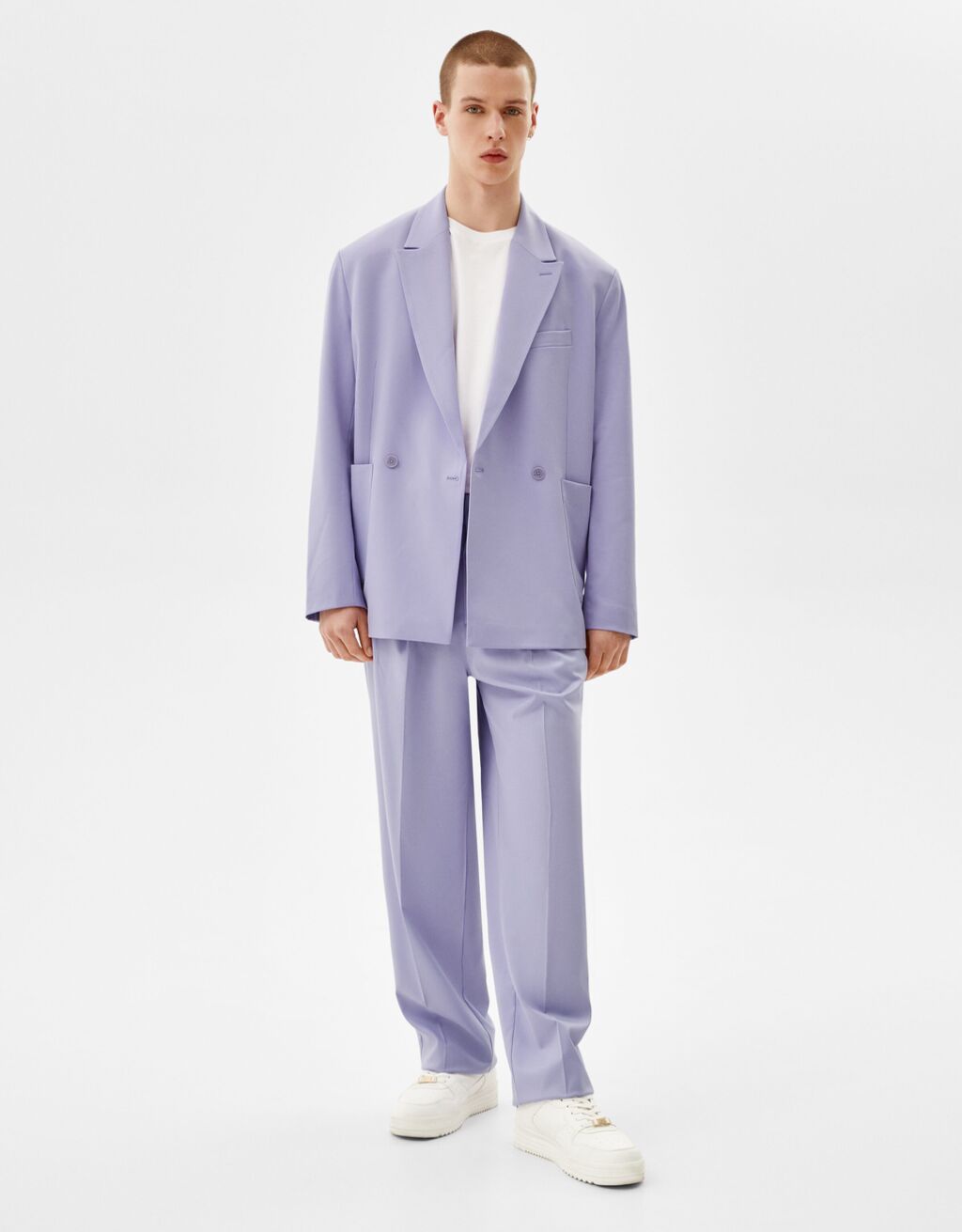 ---
BERSHKA – Tailored blazer and Bermuda shorts set – £89.98
---
ZARA WOOL SUIT TROUSERS – £59.99 + DOUBLE-BREASTED WOOL SUIT BLAZER – £119
---
MOSS LONDON – SLIM FIT SUMMER BLUE SUIT – £199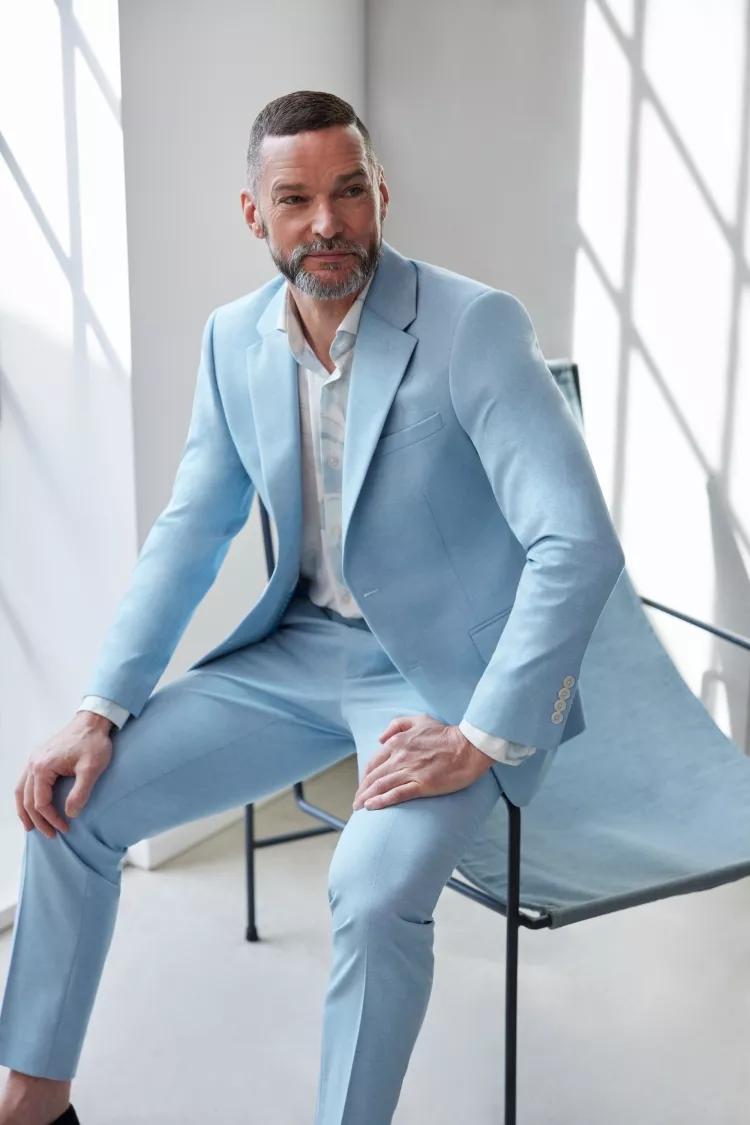 ---
ZARA – SUIT TROUSERS – £49.99 + SUIT BLAZER – £89.99
---
MOSS LONDON – Slim Fit Pale Pink Tweed Suit – £229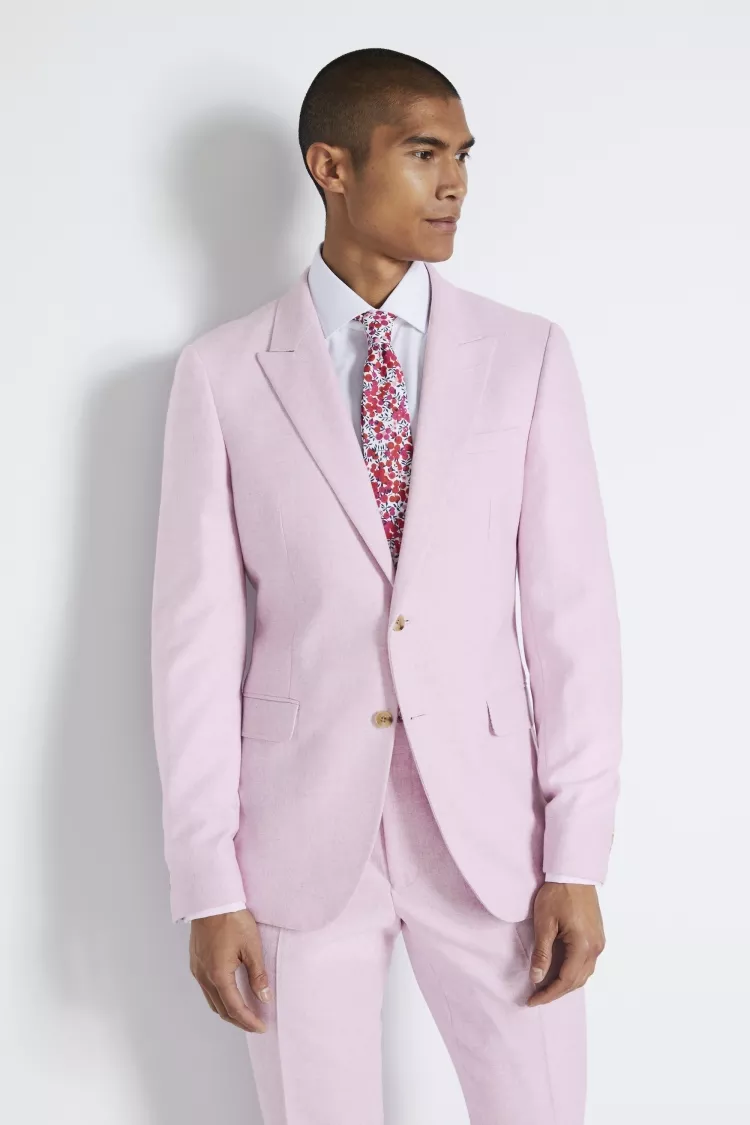 ---
MANGO – Super slim-fit suit blazer – £119 + Super slim fit suit trousers – £59
---
MOSS LONDON – Slim fit lilac suit – £199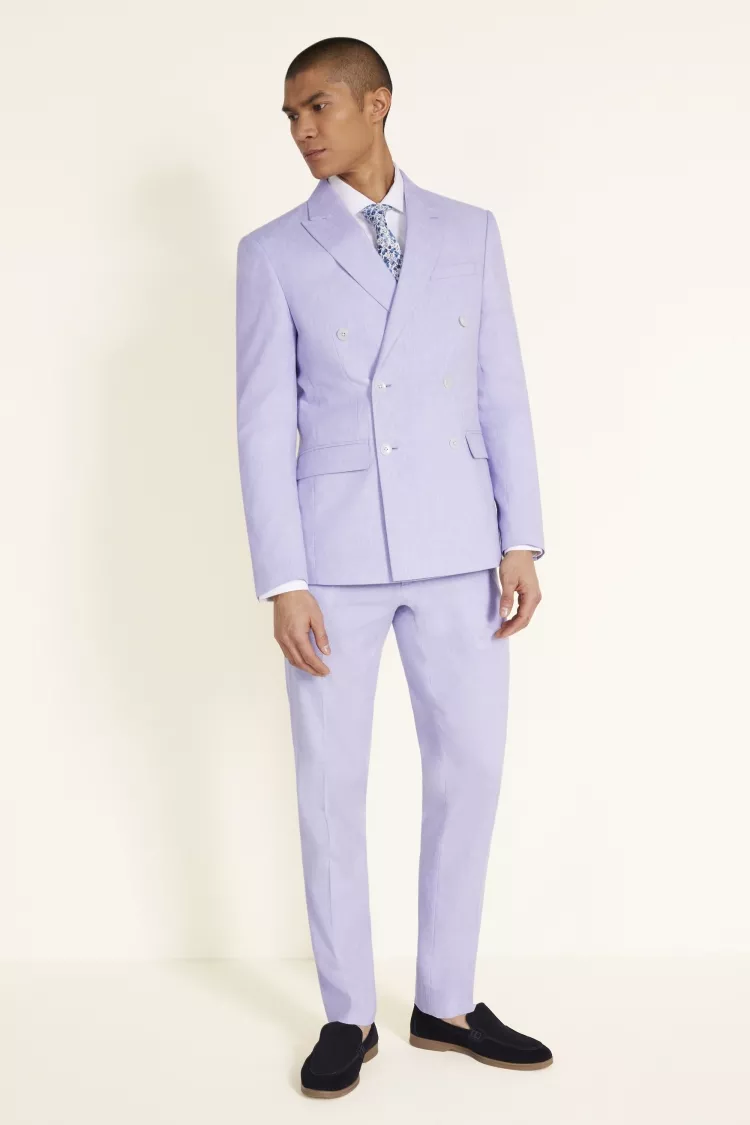 Would you wear a pastel suit for a spring-summer wedding?