Men's dungarees are trending, adding a touch of utility to your seasonal wardrobe. Styling should always be front of mind when trying a trend for the first time, and dungarees need to be styled with a fashion lens to transport you from the farm to the streets.
I have fond memories of wearing dungarees; as a baby, my mum was never afraid of kit me out in a little denim number.
If you want to be as stylish as my younger self, here is my guide to men's dungarees:
---
How do I wear dungarees?
There are many tops you can decide to wear your dungarees. A basic tee, a statement polo or a shirt. For the colder evenings, consider wearing knitwear or a sweatshirt for a casual feel.

My ultimate favourite is layering with a hoodie. The hoodie ruled winter as a key layering piece and it is not going anywhere this season.
The dungarees straps can also be used to style your look. Match the casual attitude of your overall by styling it with only one shoulder strap.
Keep both straps secure and locked in for a classic look.
For a strap-free look, undo both straps and fold the front flap down for an effortless feel.
mens dungarees
Where can I buy the best dungarees this season?
---
Dickies – Indigo Bib Overalls – £80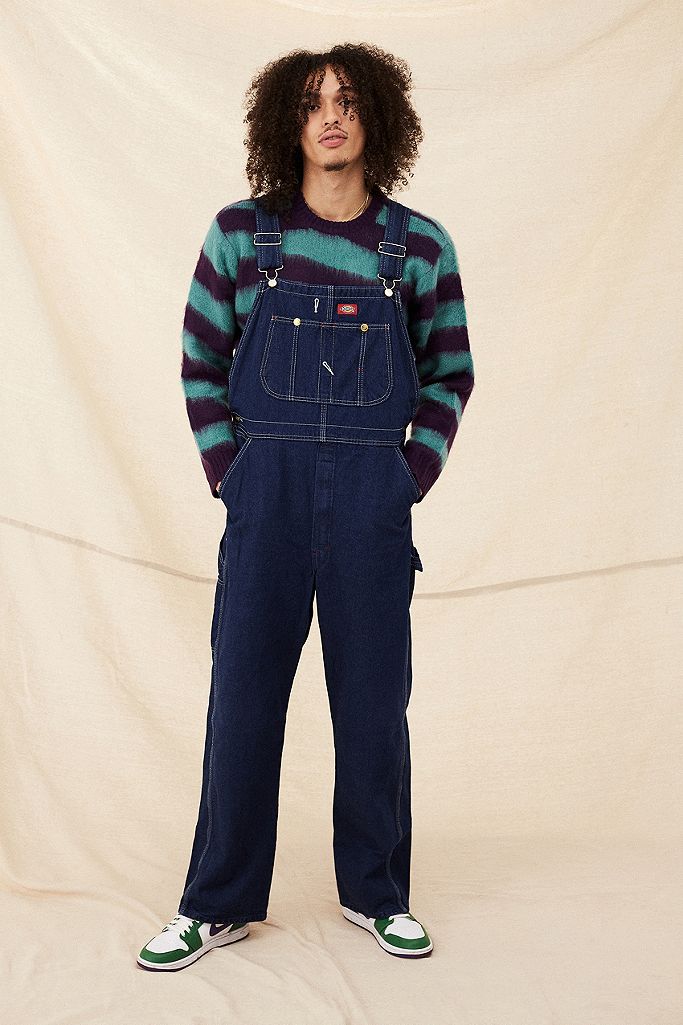 TOPMAN – Ecru Denim Dungarees – £64.99
---
Denim is the obvious choice to start. Add a bit of variety in your colour option, the wash of the denim and the detailing.
---
USKEES – #1002 full length mens overall Rinsed Denim – £95
---
TOMMY JEANS – Blue Rigid Dungarees – £110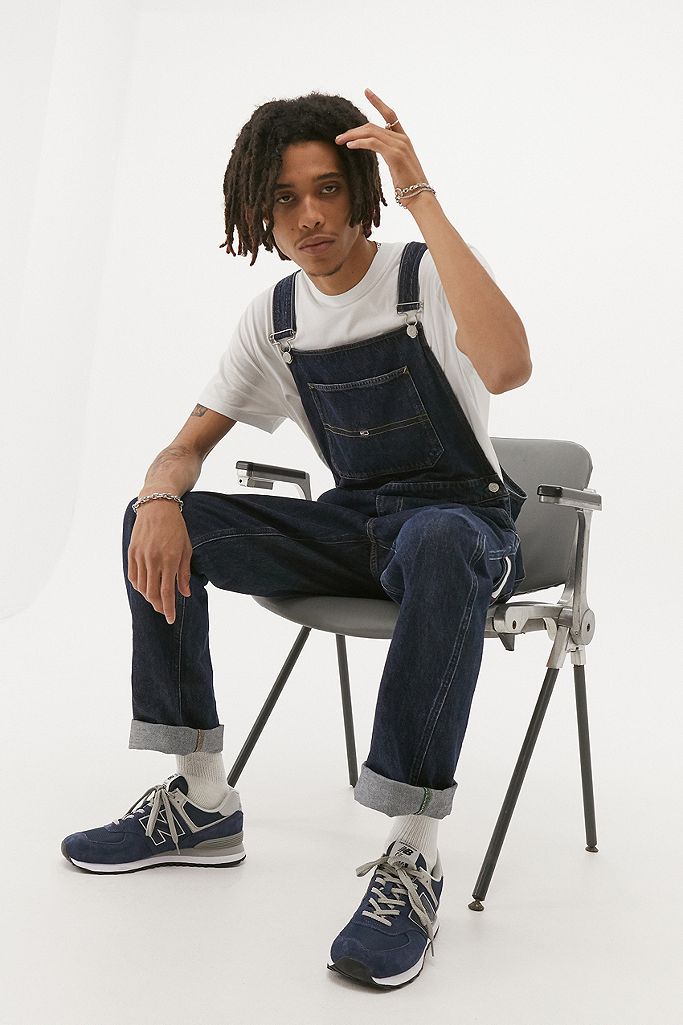 ---
For warmer days free your legs with a shorter silhouette.
---
BERSHKA – Short denim dungarees – £45.99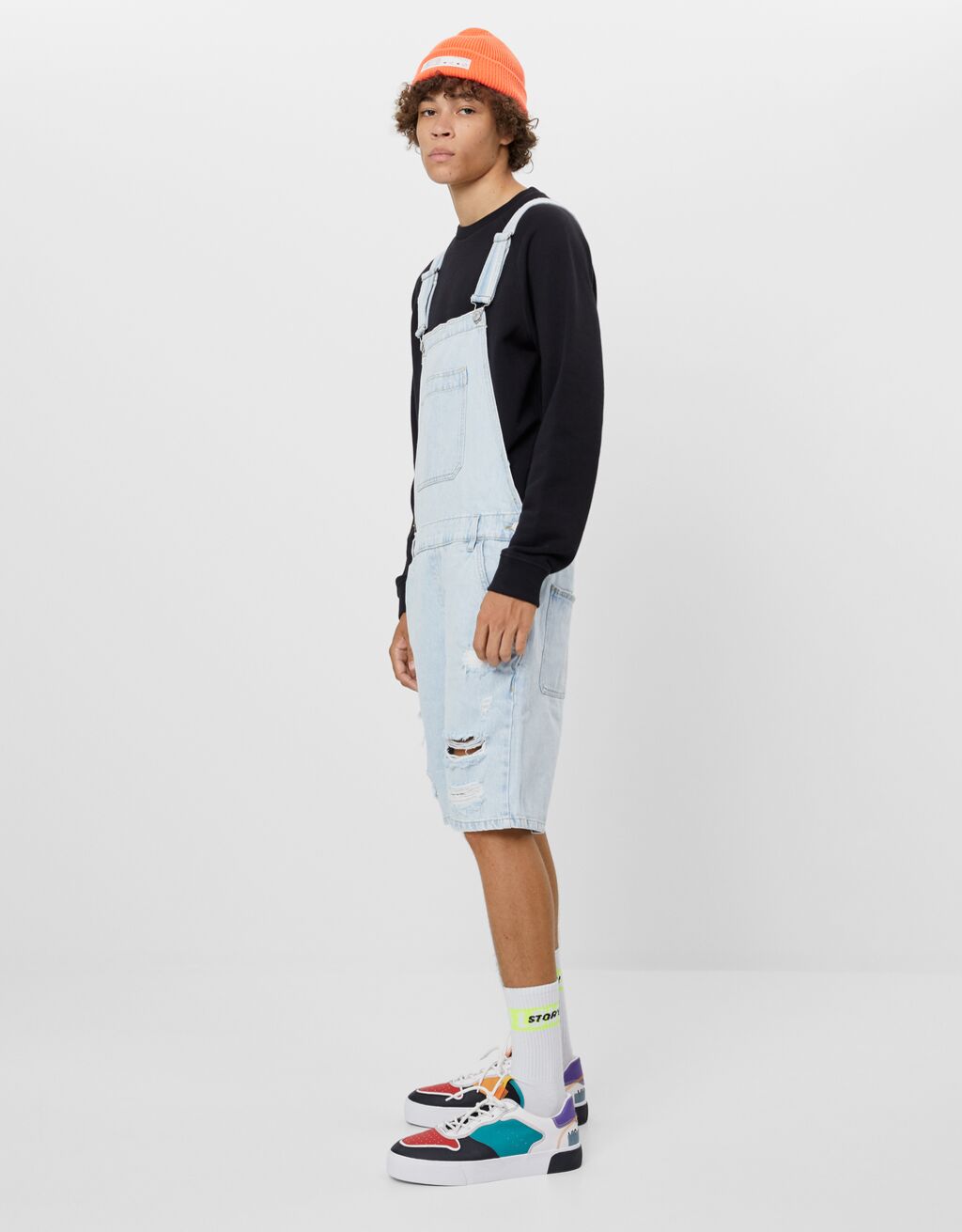 ---
ASOS DESIGN – Denim dungaree shorts in black – £35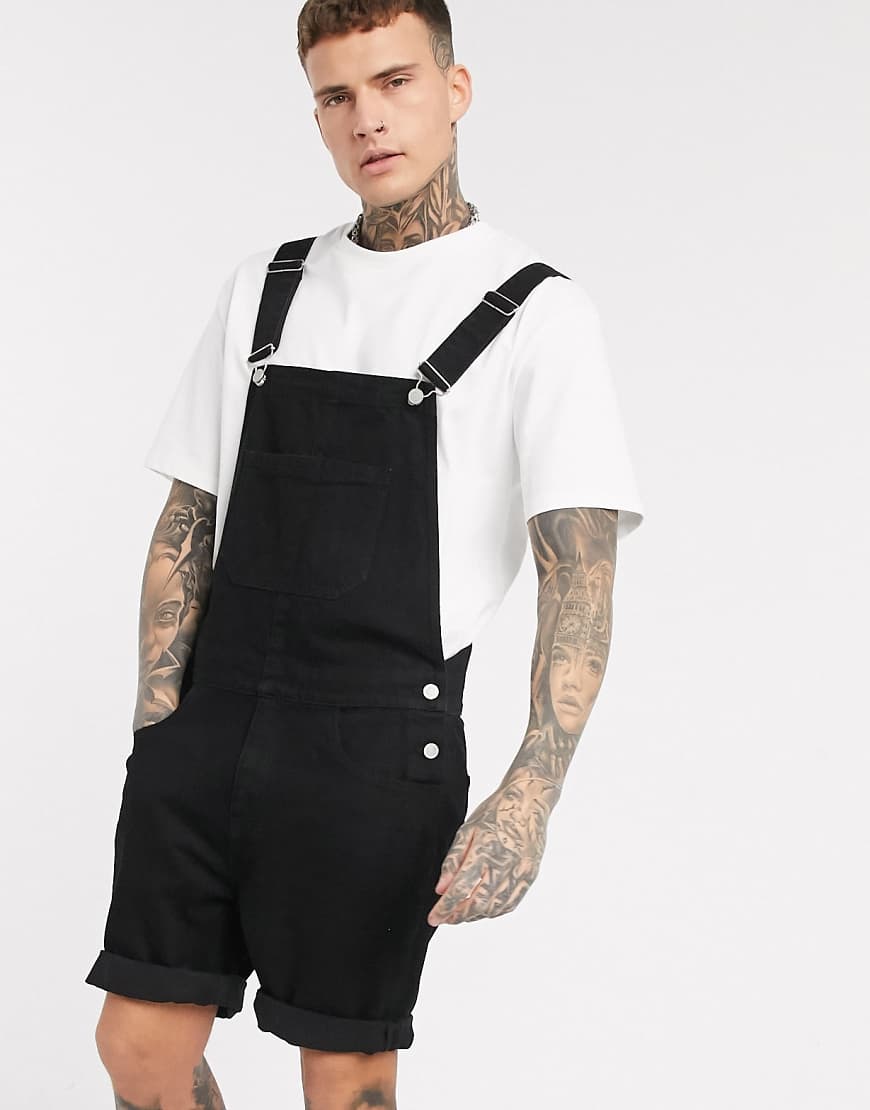 ---
Go down the classic route with a long length dungarees
---
URBAN OUTFITTERS – Ben David Black bib overalls – £85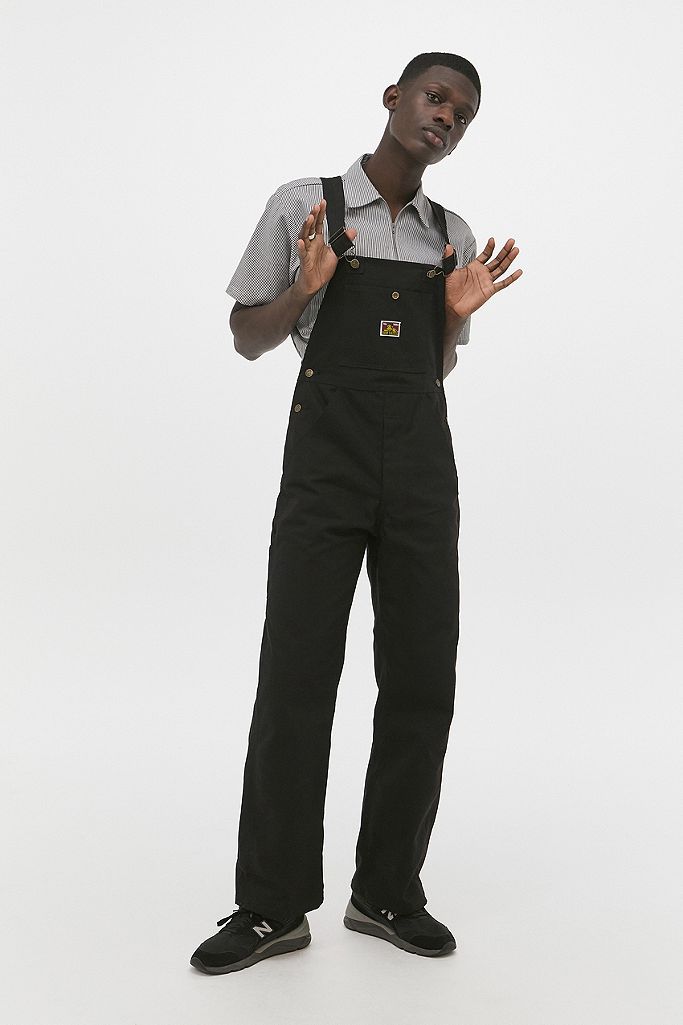 ---
---
NIKE – Woven dungarees – £94.95
Do you think you can pull off men's dungarees?