Men's dungarees are trending, adding a touch of utility to your seasonal wardrobe. Styling should always be front of mind when trying a trend for the first time, and dungarees need to be styled with a fashion lens to transport you from the farm to the streets.
I have fond memories of wearing dungarees; as a baby, my mum was never afraid of kit me out in a little denim number.
If you want to be as stylish as my younger self, here is my guide to men's dungarees:
---
How do I wear dungarees?
There are many tops you can decide to wear your dungarees. A basic tee, a statement polo or a shirt. For the colder evenings, consider wearing knitwear or a sweatshirt for a casual feel. My ultimate favourite is layering with a hoodie. The hoodie ruled winter as a key layering piece and it is not going anywhere this season.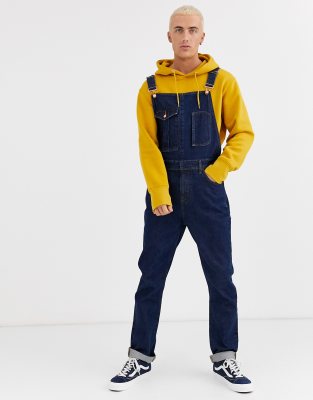 ---
The dungarees straps can also be used to style your look. Match the casual attitude of your overall by styling it with only one shoulder strap.
---
Keep both straps secure and locked in for a classic look.
---
For a strap-free look, undo both straps and fold the front flap down for an effortless feel.
mens dungarees
Where can I buy the best dungarees this season?
---
Dickies – Rinsed Indigo Blue Bib Dungarees – £85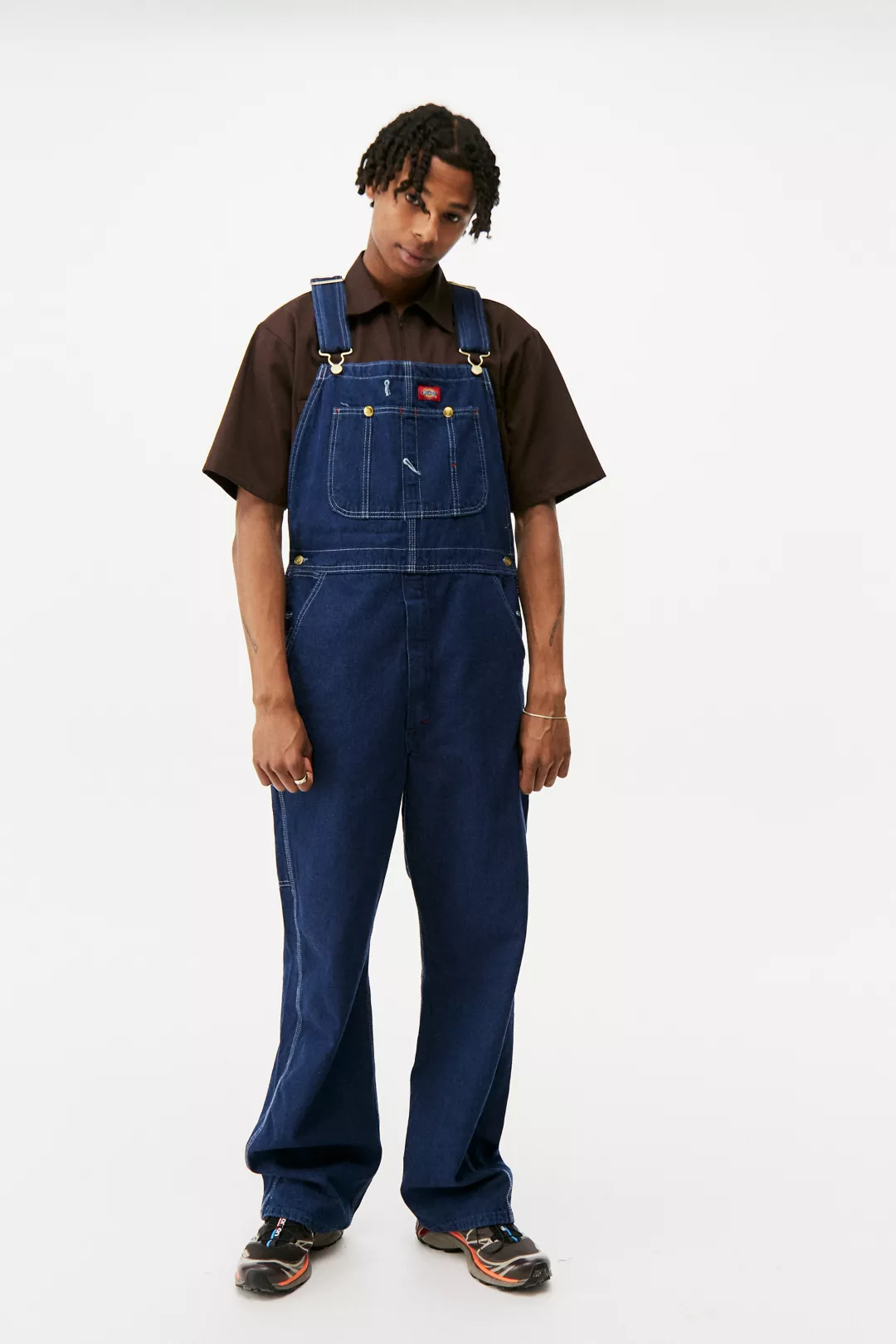 PULL AND BEAR – long colour block denim dungarees – £49.99
---
USKEES – #1002 full length mens overall Rinsed Denim – £95
---
BDG – Light Wash Denim Dungarees – £75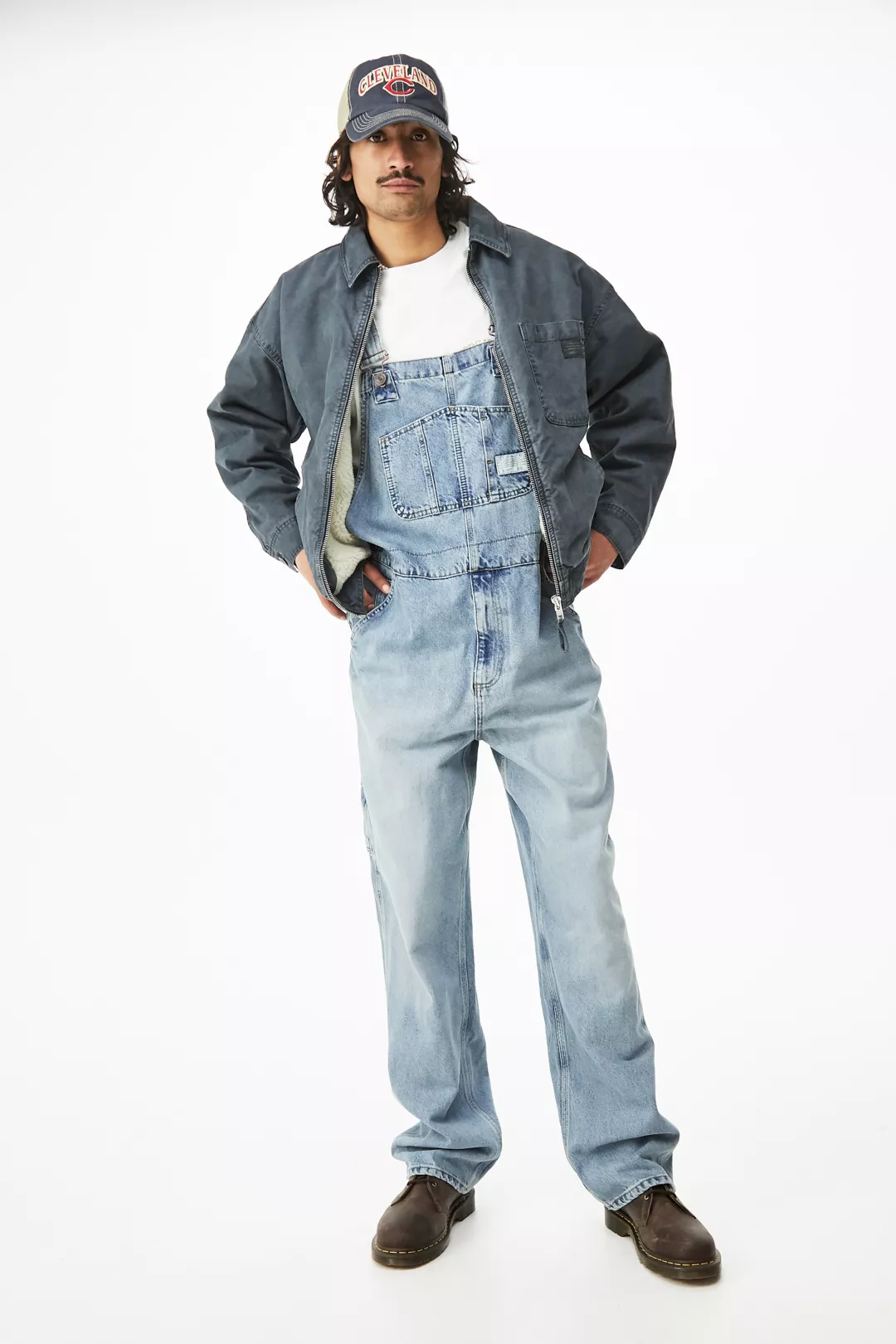 PULL AND BEAR – short blue denim dungarees
---
ASOS – denim dungaree shorts in black – £35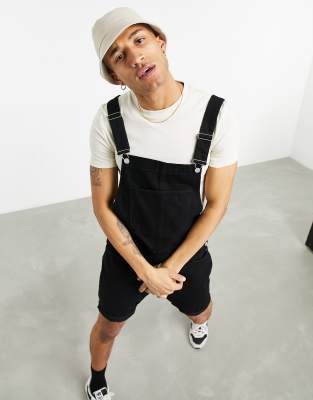 ---
JACK AND JONES – Intelligence short dungarees in black – £55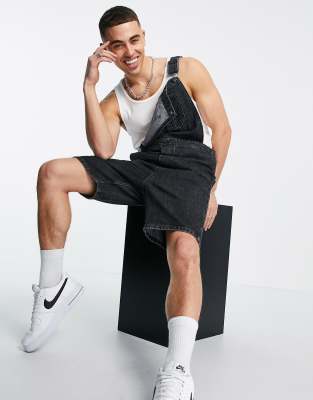 ---
ASOS – short denim dungarees in mid wash blue with cloud print – £40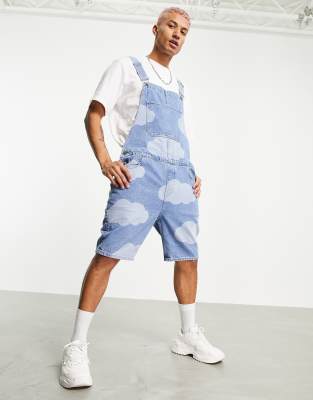 Go down the classic route with a long length dungarees
---
---
STAN RAY – dungarees in blue hickory – £130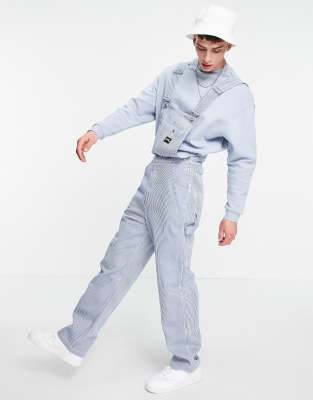 ---
H&M – denim dungarees – £39.99
Do you think you can pull off men's dungarees?