Stripes are one of the most timeless prints you can have in your wardrobe. While they are worn all year round you will typically find the trend peak during the spring-summer season. From nautical stripes to retro, there are a wealth of stripe combinations at your disposal to add a playful energy to your style.
This season the focus is on vertically striped shirts, providing a worthy alternative to horizontal nautical stripes. While there are endless amounts of striped shirts to choose, I have selected my favourite styles to introduce into your wardrobe.
What are the different vertical stripes shirts?
---
THICK STRIPES
For this season stripes are large and bold and contrast perfectly against a white base. While navy and white is a classic choice that nods to the nautical trend, why not experiment with a different colour combination? Green is the perfect alternative, in addition to pastel colours.
---
RETRO STRIPES
Channel your inner 90's with a throwback to the iconic retro stripe. This shirt style combines unconventional colours to create a statement design to help bring out your personality.
---
MULTI-COLOURED
There is no limit to how many colours you can have in your vertical striped shirt. Choose a style that combines multiple colours and sizes to create a rich array of stripes.
---
PINSTRIPE
No formal wardrobe is complete without a pinstripe shirt. Variety is crucial when building tailoring look. A pinstripe shirt should be on hand to add variety to the endless plain shirts you have in your collection.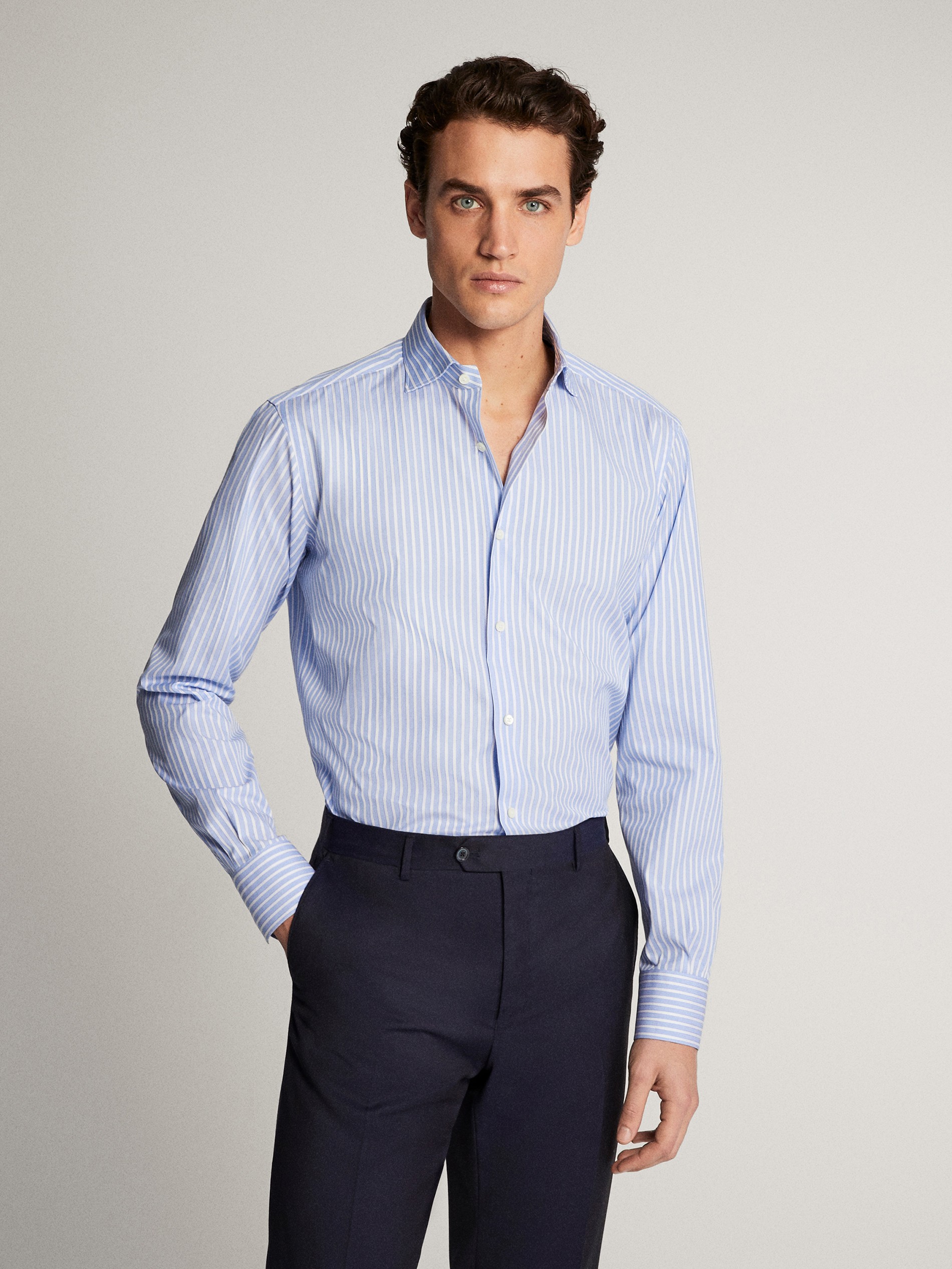 ---
COMBINED
A combination of two different vertical stripes fused together to create a psychedelic design.
---
Where can I buy the best vertical striped shirts?
ZARA – COMBINED MULTI-STRIPED SHIRT – £29.99
---
MANGO – Regular fit striped cotton shirt – £49.99
---
GANT – Hugger Fit Stripe Crisp Cotton Shirt
---
What are some of your favourite vertical striped shirts?