Leather and woven belts are a thing of the past. Who doesn't want their waist supported by a rope belt? I sure do. It screams of creativity. Modern practicality. Streetwear ingenuity. What better way to spend your money then running to your local DIY store and buying metres of rope.
This trend focuses on style over functionality; people will look at you and think you are on to something. Or they might not. But it's worth the risk, right?
---
How to style a rope belt:
THE ROPE
For a nod to the nautical trend, opt for a natural coloured rope to contrast against dark trousers or denim.
---
Tie the rope in the middle or off to the side for a more edgy feel.
---
THE SHOELACE
If a rope is too extreme, try a shoelace belt. Take a trip to your local supermarket. Hunt down the shoe maintenance aisle and grab yourself the longest flat shoelace you can find. Tie the shoelace in a bow or a casual knot.
---
If you want to get creative you can find laces with a print or design to contrast your look.
---
or go extra long for an extended look. Just be careful not to trap the shoelace belt in an automatic door.
---
THE BUNGEE CORD
If a shoelace is too basic, try a bungee cord. For this head to your local mountain warehouse. Tell them that you plan to scale a cliff and need something secure for your waist.
---
Where to buy the best rope belts:
OFF WHITE – Logo-Print Cotton-Cord Belt – £25
---
 RALPH LAUREN – Rope toggle belt – £100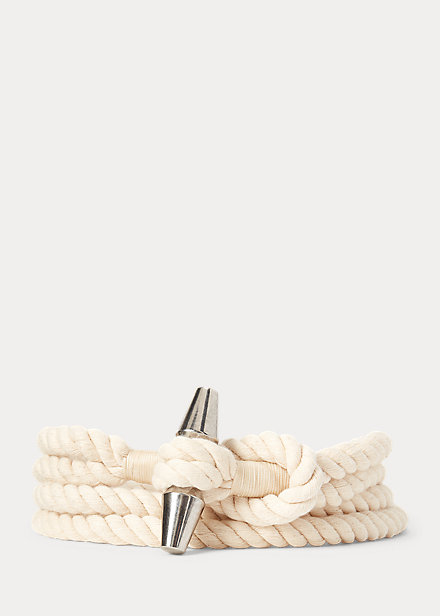 ---
BOOHOO MAN – Rope carabiner utility belt – £8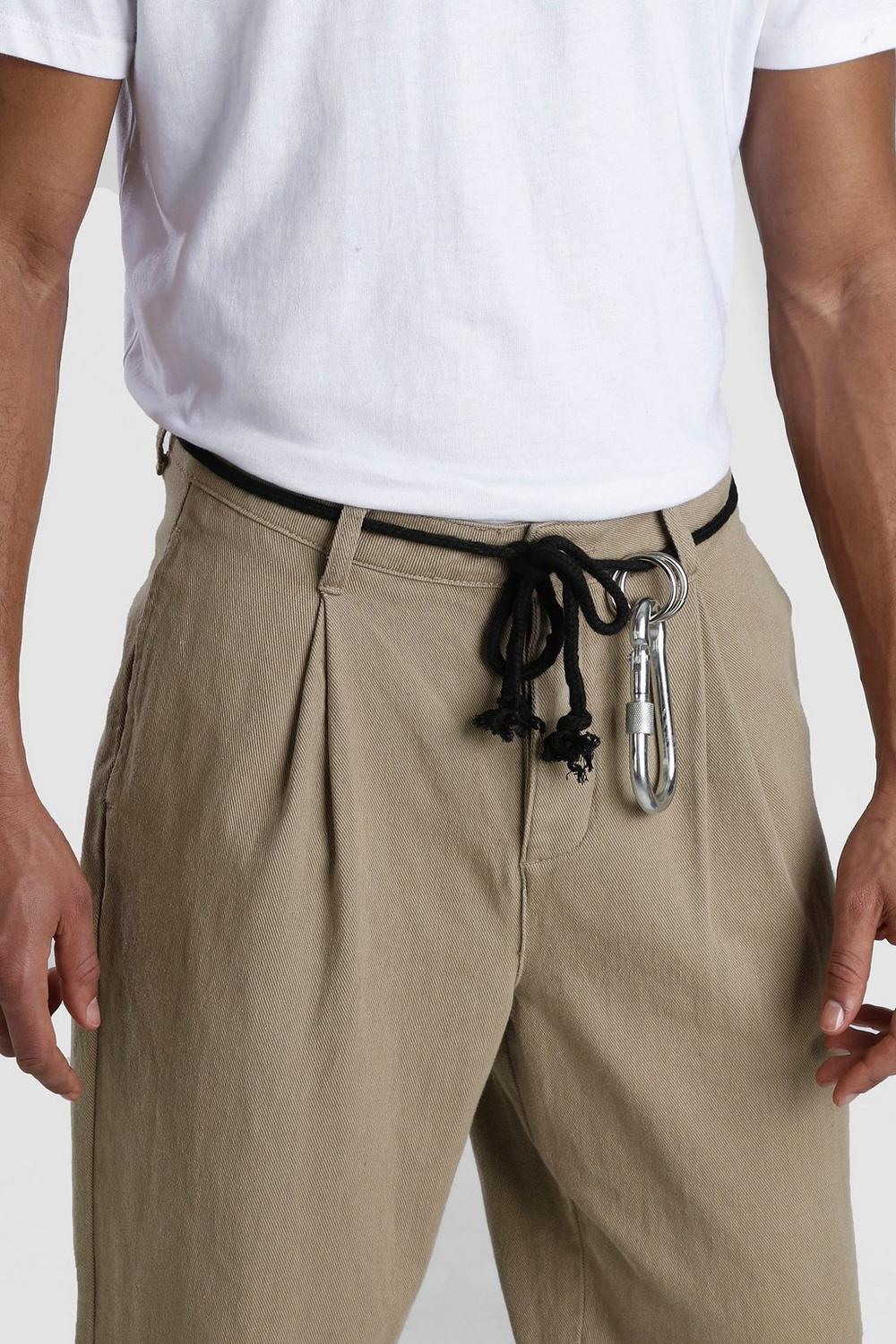 ---
TED BAKER – Coloured shoelaces – £7.50
---
What are your thoughts on the rope belt trend?