Keeping up with the latest trend can leave you broke as hell. The trend landscape is ever-changing. With #FOMO being a legitimate medical condition, the fear of missing out on a trend or buying new clothes is real. 

While other people spend their time thinking about how they can reduce their plastic usage, I will focus on helping you save money. The solution is simple. Make your friends believe you are on-trend, without buying anything new.

Here are my easy tips on how to create a new style without spending money.
---
1. LAYER
There are two types of layering that will make your outfit current and fresh.The first is layering with outerwear. This involves layering outerwear over base layers such as a denim jacket, hoodie, cardigan or gilet for a practical yet stylish approach. 

Take a hoodie as an example. You can layer it under your coat during colder months and when it gets warmer switch the coat for a lightweight jacket.
The second is layering tops. Experiment with underpinnings such as shirts, sweaters, jumpers and t-shirts. While you may be comfortable wearing these pieces individually. Creating new combinations will bring a fresh look to your wardrobe. Wearing a shirt over a roll neck jumper or a t-shirt under a shirt.
2. ROLL UP YOUR TROUSERS
Cropped trousers are a popular trend, but that doesn't mean you have to buy trousers pre-cropped. All you have to do is roll up the trousers you already own. Don't be afraid to show a little ankle action. For more inspiration, check out the denim hem guide. This guide applies to any trousers and will show you the many ways you can experiment with the hem of your denim.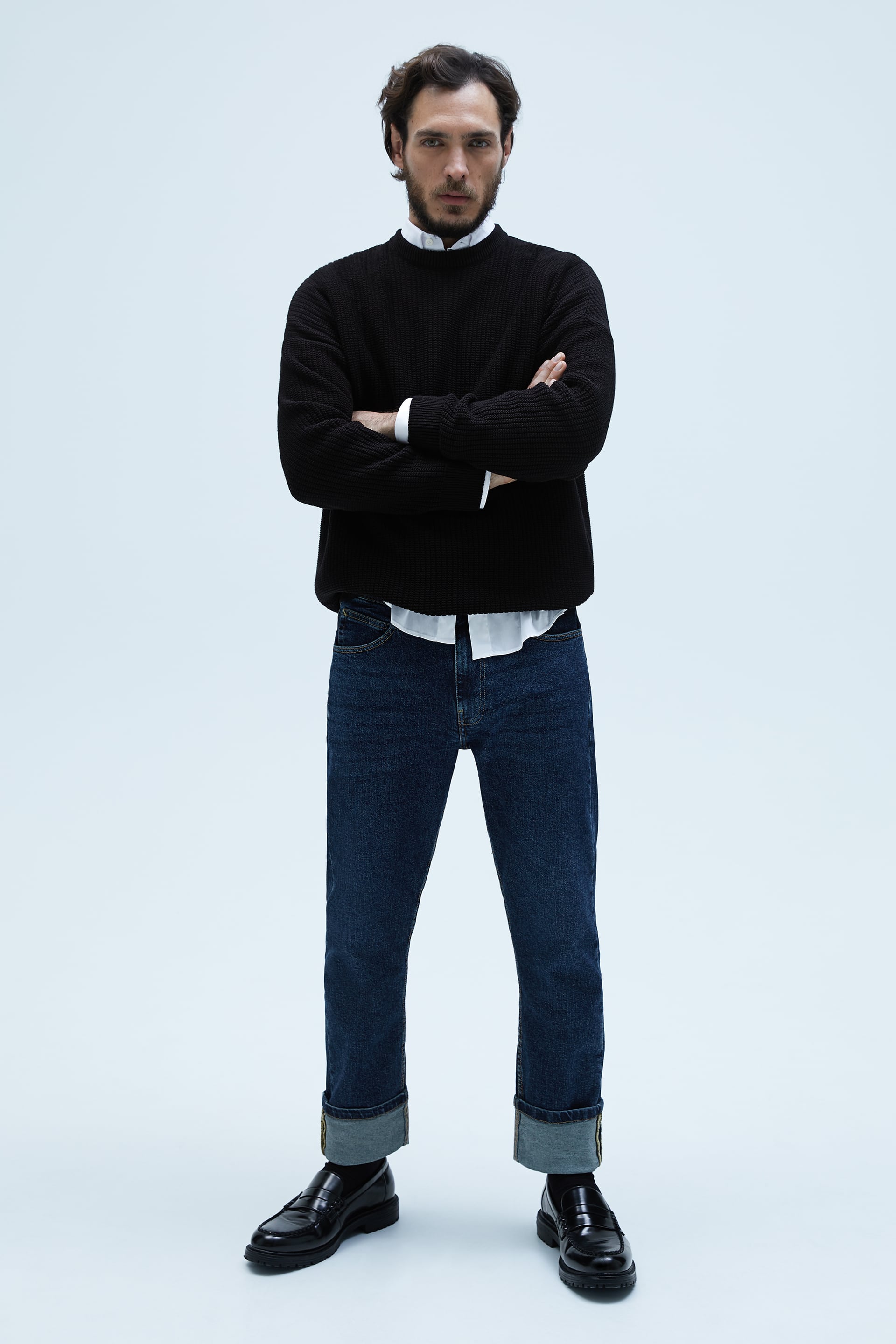 If you want to make a permanent change, take a trip to your local dry cleaners or your tailor. Make sure you are confident with the measurements. There will be a charge, but it will cost you less than buying a new pair.
3. IGNORE THE DRESS CODE
Formal and casual. Evening and sports. If you want to give your wardrobe fresh new energy, you will have to mix and match multiple style attitudes together. This is the most crucial step in refreshing your wardrobe. The possibilities are endless. Wear your work suit during the weekend by replacing your shirt and shoes for a hoodie and trainers.
Sport-casual pieces such as sweatshirts, hoodies, and tracksuits are a super popular trend and will continue to be an essential wardrobe staple. Experiment and remove the barriers you have in your wardrobe. Traditional dress codes are a thing of the past.
4. WEAR IT IN A DIFFERENT WAY
You will be surprised at how many different ways you can style the same item of clothing. Take a shirt for an example. Off the top of my head, I can think of over ten ways to style it. Doing this will show how versatile your wardrobe can be.
If you are confident with a shirt, apply this method to your other items. You will start to develop a new appreciation for your wardrobe.
5. DIY
DIY is a great way to take matters into your own hands. Denim in 2020 is limitless. Do you want a frayed raw edge on your denim? Slits on your knees? Take scissors and experiment with your existing jeans. Just make sure you don't make a dog's dinner outdo your clothes.
6. PLAY WITH COLOUR
Colour is a great way to bring new energy to your wardrobe. My personal favourite is going down the monochromatic route. Choosing bottoms, tops and jackets in the same tone.

Once you are confident with monochromatic looks, you can start to add a contrast colour. Start with small increments. Socks and hats are a great subtle way to inject colour. Then move to a jacket or top.
What are your tips to create a new style without spending money?