This season is about to get meshy with the mesh top for men trending for spring-summer. This bold see-through texture is not for the faint-hearted and should be worn in the right way for the right occasion.

Mesh is the perfect texture for the festival season where it requires you go style a look in the most dramatic and over the top way. Carnival is also an ideal excuse to bring out the mesh with the popular string vest a staple in Caribbean culture.

Wearing mesh outside the festival and carnival attire is the tricky part, but it can be done. Here you have to wear mesh in a contemporary way, finding creative ways to layer and play with texture.
---
THE VEST
A string vest is an ideal layering piece to start with. Wear alone in bright, bold colours and flex your upper body physique.
If the vest is too much of a statement, tone it down by layering it under a jacket, or shirt to create a texture contrast.
THE HOODIE
The hoodie can also be used to layer. Wear over a long sleeve top for an overlay effect.
Or go cropped for a festival appropriate look.
THE SHIRT
Style the shirt open and layered over a t-shirt.
THE TEE
Wear the mesh top over a bright coloured tee to create a colour and texture combination. This is an easy look to incorporate into your everyday style. For a more understated look, keep the mesh and the t-shirt in the same colour.
---
Here are your best men's mesh tops you can buy online:
ZARA
Textured mesh sweater – £49.99
ASOS DESIGN
Muscle t-shirt with open mesh – £14.99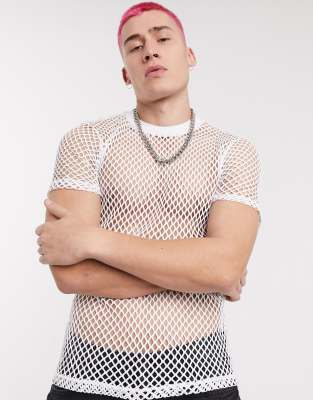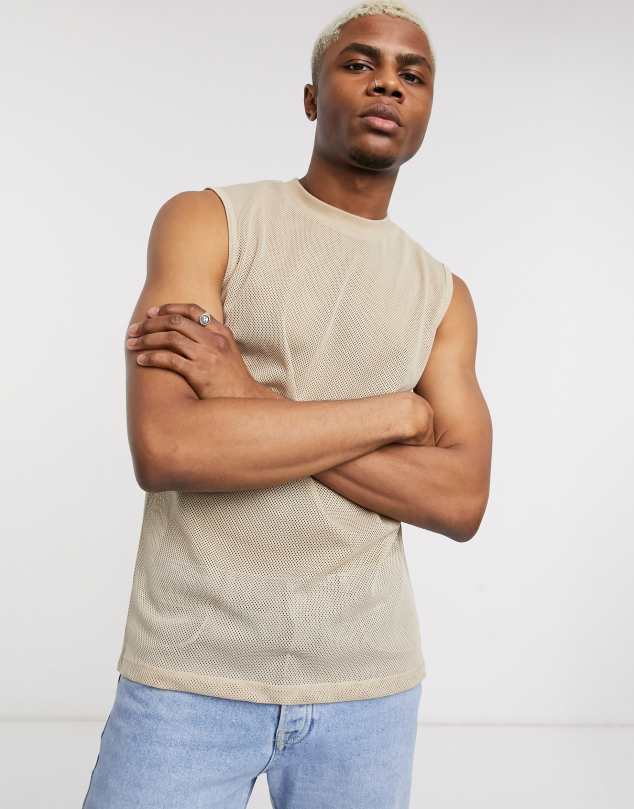 Oversized cropped hoodie – £24.99

What do you think of this trend?