One of the best ways to add variety to your wardrobe is by diversifying the fabrics and textures you have throughout your clothes. This means moving away from plain-woven materials, and experimenting with seasonal textures to enhance and elevate your wardrobe staples.
Fabrics like seersucker and linen are known to thrive in warm climates and offer unbeatable performance. Having an understanding of materials, textures, and their benefits can help you curate a wardrobe that can navigate the four seasons while making you look good in the process.
Here are the best men's clothing fabrics to wear:
---
SEERSUCKER
Seersucker is a crumpled or puckered surface fabric, commonly used for spring/summer clothing due to its lightweight quality. The texture is excellent for suiting, perfect for summer weddings or hot weather days at the offic. Try a casual seersucker shirt, trousers, shorts or a lightweight jacket.
---
TOWELLING
Towelling, as the name suggests, is a towel like fabric that emerges during the spring season. A challenging material to wear as you don't want to be in a position where you are wearing it on a hot day.
---
TWILL
Twill is a fabric woven to have a surface of diagonal parallel ridges. A twill overshirt is a great jacket to wear during spring or on chinos paired with a basic white tee.
---
BOUCLE
Bouclé is a yarn made up of different sized loops or curls. Often used on long tops and outwear. Bouclé creates a bold contrast when styled with plain woven trousers.
---
LINEN
A natural fibre made from a flax plant. Linen is your ultimate summer clothing fabric. Valued for its exceptional coolness in warmer climates. Instead of having a cotton shirt or pants, switch one out for a linen substitute.
---
OPEN-KNIT
An open-knit allows you to visibly see the opening in the space of the knit pattern, creating a mesh-like texture. It can come in the form of a jumper, but my favourite is when it is worked in a way that resembled a ribbed pattern.
---
RIBBED
A ribbed texture consists of deep horizontal or vertical lines creating a three-dimensional effect. This texture is great for knitwear and fitted t-shirts. You will see plenty of guys who go to the gym and crave muscle fit wearing this texture.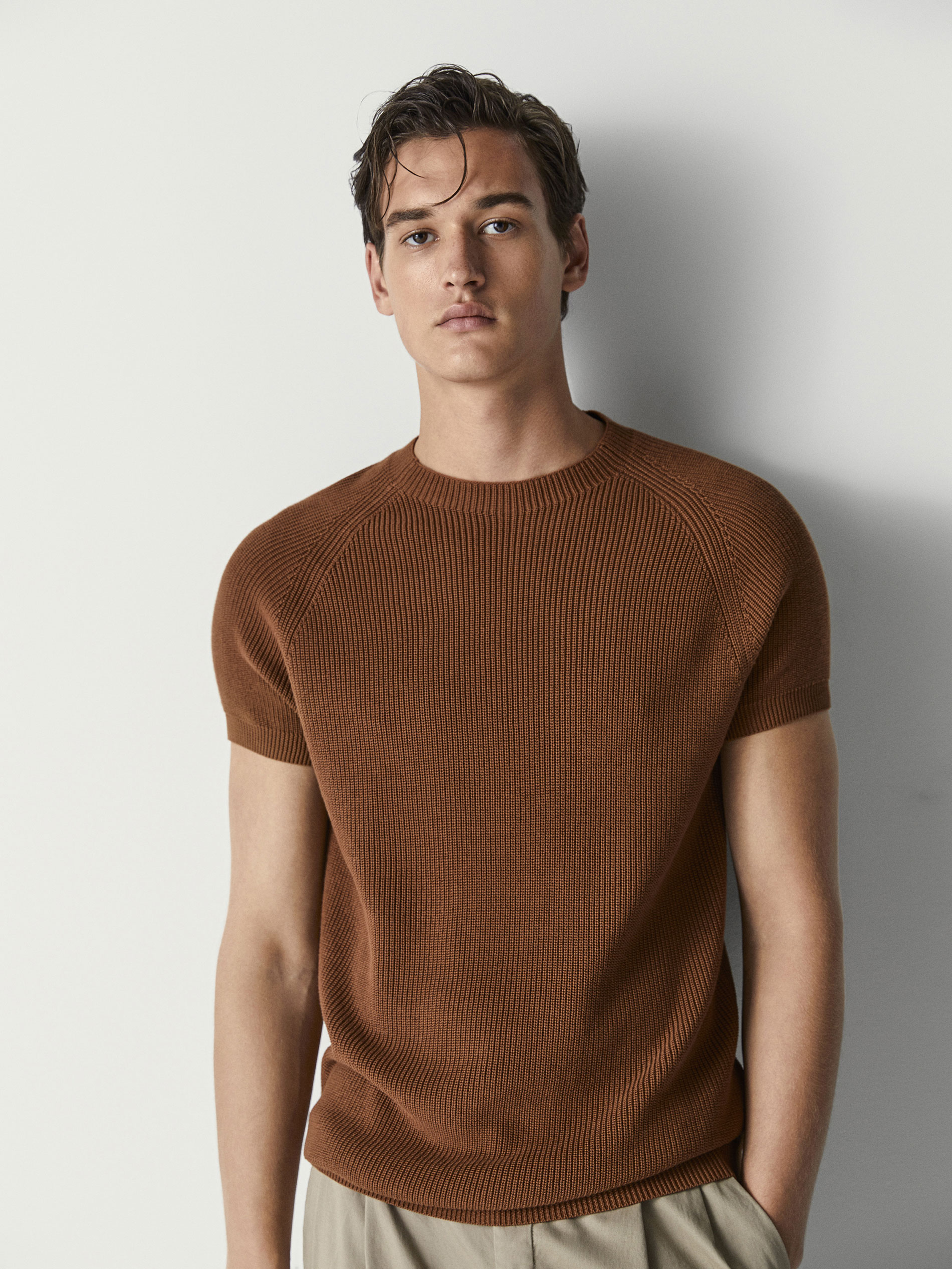 ---
SUEDE
While leather conjures up a rebellious attitude, suede brings an elevated sophistication. A suede jacket is a spring/summer essential. But suede can also extend from outerwear into your tops. Just make sure you don't wear it on a hot day.
FLECKED
A mixture of small dots or marks to create a speckled effect. Flecked tops bring a causal flair to your outfit. Pair with a plain weave for texture contrast.
---
MESH
Mesh is a clothing fabric which has been loosely woven to have large spaced holes. Traditionally found in the sporting world. Mesh works best when layered over a solid texture to create a see-through effect.
---
CORDUROY
Corduroy is a textile that grows in popularity during the autumn-winter season. The thick fabric is characterised by the distinctive parallel ridges and is a popular fabric of choice for Borg jackets, suits and casual trousers.
---
What are some of your favourite men's clothing fabrics to wear?