Summer begins for me when it is warm enough to wear a resort shirt. An outfit staple and a favourite to wear on holidays, the resort shirt should be at the centre of your spring summer wardrobe. What's not to love? From the straight boxy cut to the lapel collar and flowing silhouette, the short sleeve shirt can be styled with any summer look.
The beauty of the resort shirt is the endless designs you can choose. Every season there is a pattern or colour that fits everyone's mood. From geometric shapes to summer stripes to nature-inspired designs, the hard part is choosing the right print to carry you through the season.
If you are not sure of what style to get then look no further, here are the best resort shirts this season.
---
STRIPES
It wouldn't be summer without stripes. Go down the classic route with nautical-inspired stripes or channel 90's for a retro feel. For a contemporary take on the traditional summer stripes, play with colour and rotation for a touch of uniqueness
---
GRAPHIC
With many graphics to choose from, I usually gravitate towards a modern design. Think abstract or artsy for a contemporary feel instead of the traditional animal-inspired prints.
---
FLORAL
Every guy needs to have a good floral print to wow the masses. Choose your flower wisely. The high street is oversaturated with prints, the trick is to choose a style that allows you to stand out in the flower bed.
---
PLAIN
Keep your shirt simple by opting for a plain colour. Gravitate towards a seasonal colour palette to make a statement or keep it safe with neutral colours.
---
TEXTURED
Fabric is an essential factor in keeping you cool and ventilated during the summer season. Textures like seersucker and linen are optimised to keep your temperature control on hot days.
---
Where can I buy the best resort shirts in 2021?
---
ZARA – Irregular stripe print shirt – £29.99
---
Ted Baker – Lyocell striped shirt – £89
---
ALL SAINTS – Roost shirt – £85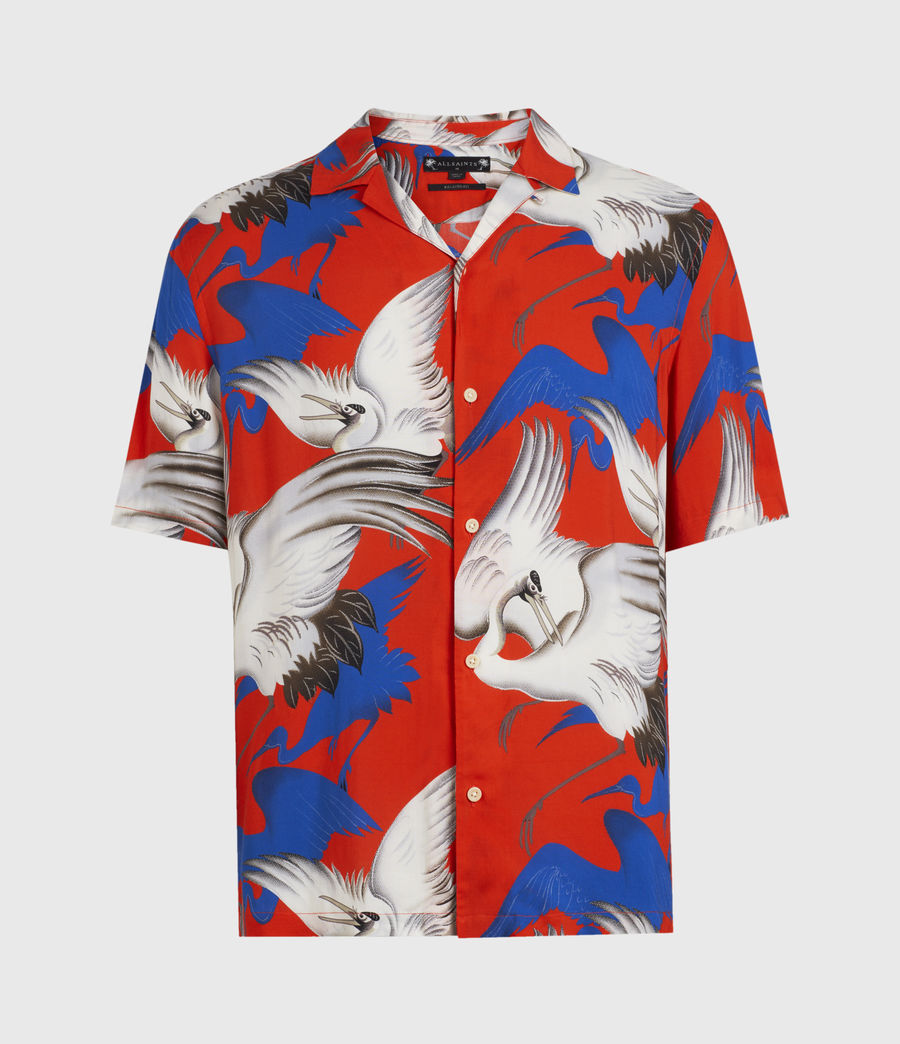 ---
MANGO – Hawaiian print shirt – £35.99
---
What are some of your favourite resort shirts?