A men's belt doesn't have to be a functional choice. It can be a fashionable decision to incorporate into your outfit. This season long belts has taken centre stage making us rethink everything we knew about belts and how long we should wear them.

The popularity has grown thanks to streetwear favourite 'Off-white". Seen all over fashion week, the heavily branded long belt has been repurposed and styled in creative ways, such as being used as a trench coat belt and a cross-body strap for bags. The endless versatility has made it a favourite amongst attention seeking street style enthusiasts.
So what does this mean for you? It means you need to think about ditching your perfectly sized belt and go for an extreme length. With all that length comes great responsibility. All eyes will be on how creative you are with your belt styling, now that you have all that extra length, and no putting through the belt loop until it is neatly tucked away is not an option.
SLOGAN
Convey a message, with a slogan message and make sure it's a good phrase.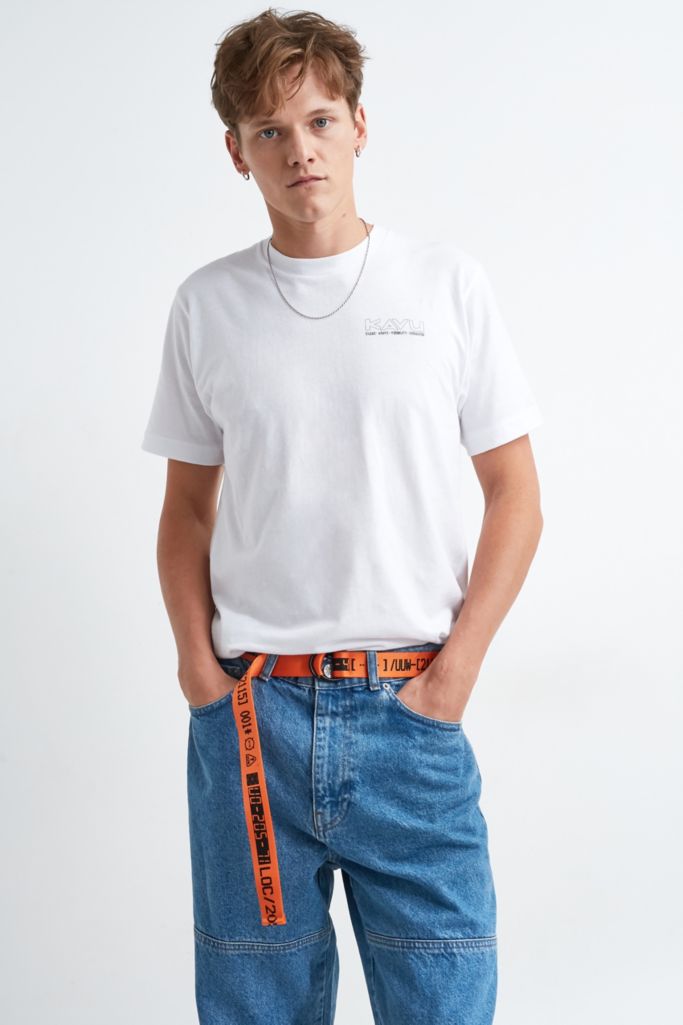 BRANDED
Make a statement with a branded logo driven belt.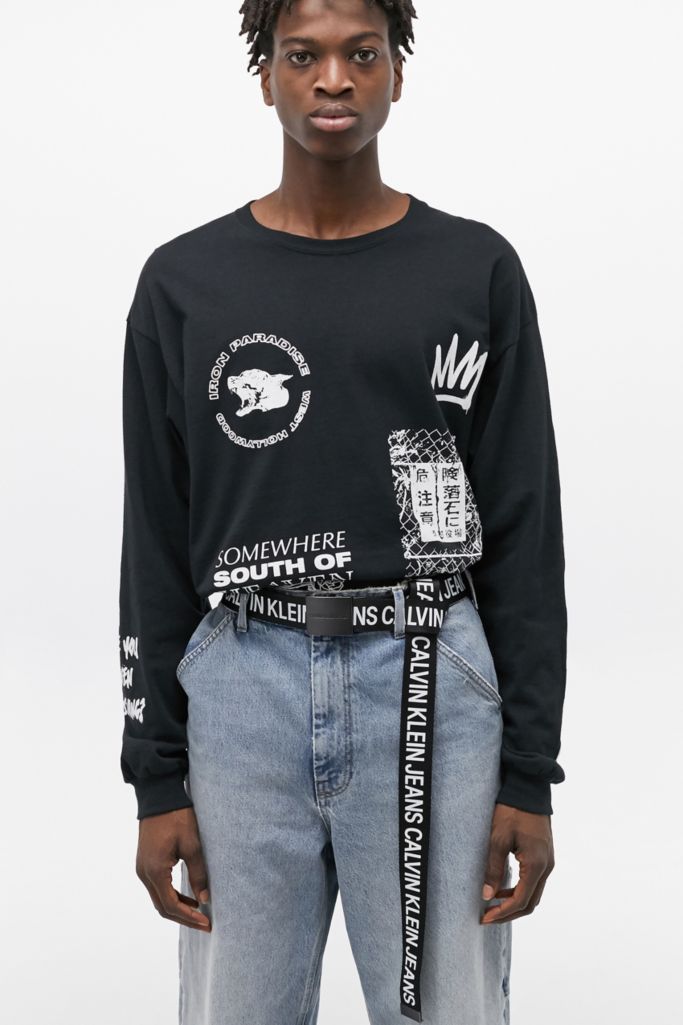 TRANSPARENT
Up the cool factor with a clear transparent long belt, the perfect fabric to show off your waist size.

BLOCK COLOUR
Keep your long belt simple with a block colour style to compliment the colours of your outfit.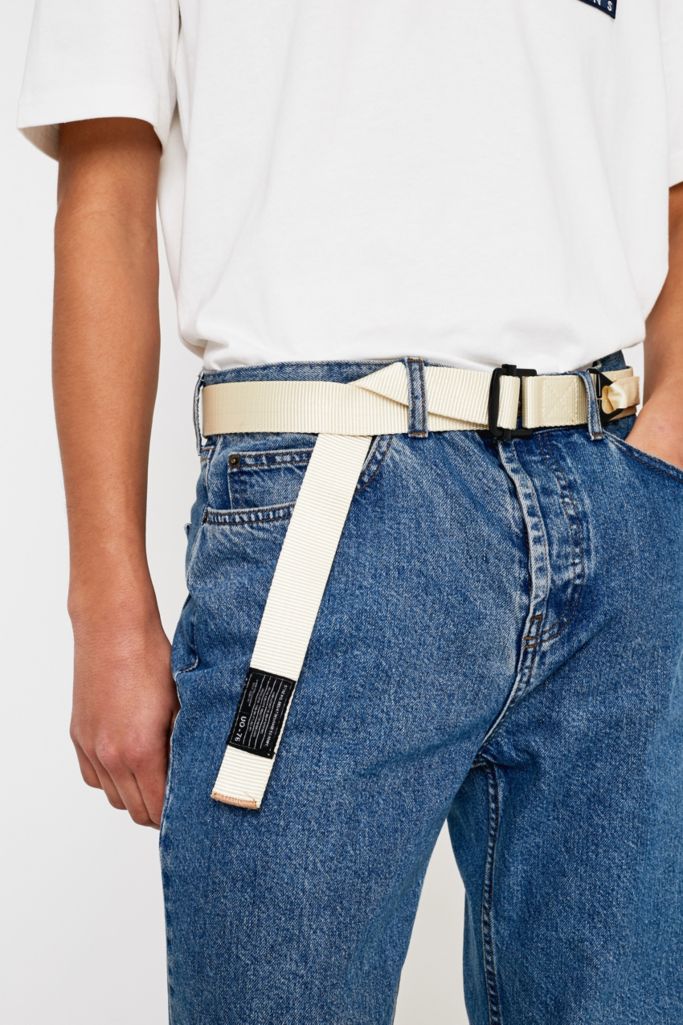 STRIPE
Add multiple colours to your belt for. Perfect for a nautical inspired inspired look.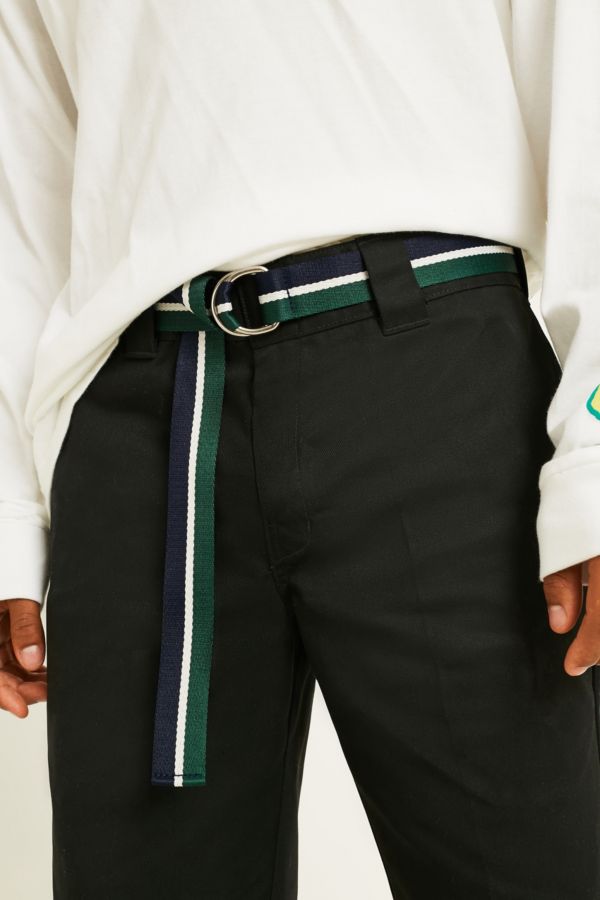 Here are some of the best men's long ended belts you can get your hands on.
---
TOMMY JEANS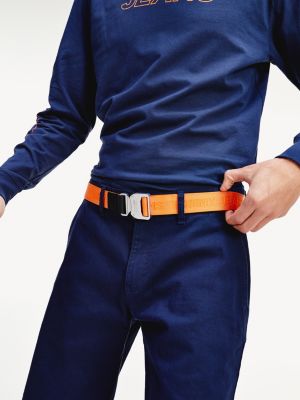 CALVIN KLEIN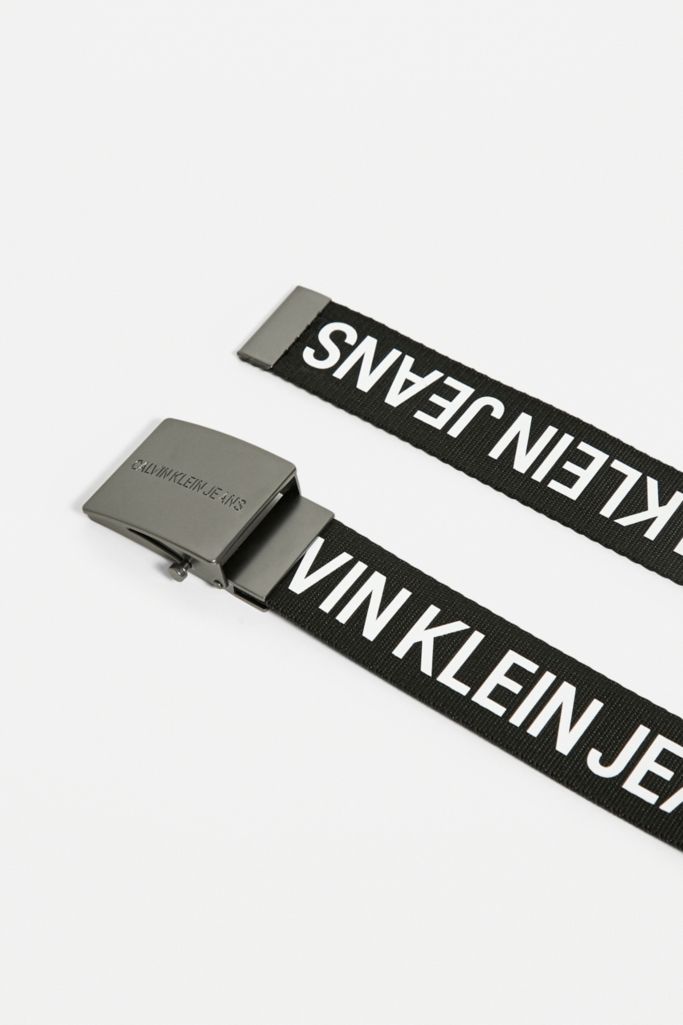 H&M

ASOS
Long ended belt in light green – £14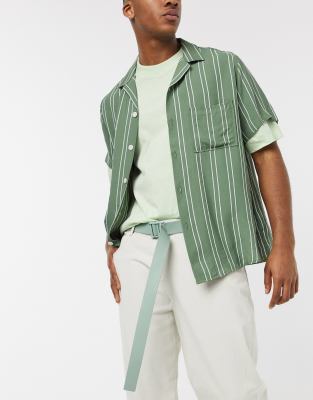 BERSHKA
WEEKDAY
What do you think of the long ended men's belt trend?