The puffer jacket is the warmest winter outerwear you can have in your wardrobe. An essential during the winter periods, while there are many decorated in high street stores, it is a key to understand the difference in padding material that makes up each style.
---
WHAT CAN DOWN PADDING CONTAIN?
Your down jacket will contain padding that is made of either down or polyester.
---
WHAT IS DOWN?
Down is a fine soft feather found closest to a bird's skin. The best quality puffer jackets will contain down as it is a thermal insulator, the perfect padding material for puffer jackets.
---
WHAT SHOULD I LOOK FOR WHEN BUYING A DOWN JACKET?
The down to feather ratio. There are various levels of down that you should know about. Each variation will provide you with a different level of warmth. 90% down and 10% feather ratio will give you the warmest insulation.
---
WHAT ARE THE DOWN TO FEATHER RATIOS?
There are three main down to feather ratios that are commonly found in down jackets. The higher the down ratio, the warmer the insulation.
90% down / 10% feather
80% down / 20% feather
70% down / 30% feather
---
WHAT ARE FEATHERS?
During the manufacturing process, a small percentage of feathers don't get separated from the down.
---
ARE ALL DOWN EQUAL? 
Not quite, you can get goose or duck, with goose being the superior insulation material.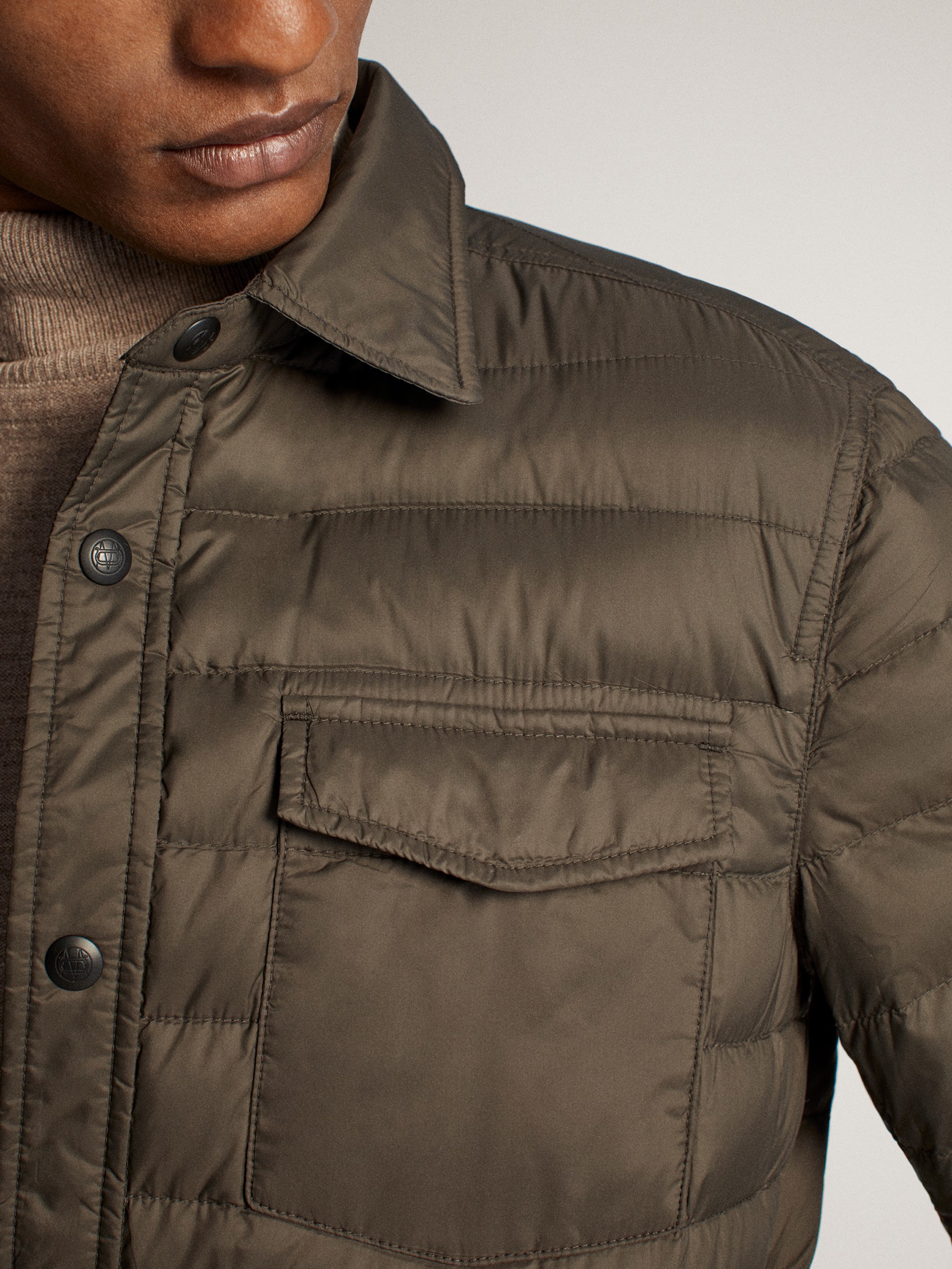 ---
WHAT IS SYNTHETIC DOWN?
Padding can also contain synthetic insulation. While not as warming as regular down, it requires more bulk padding to keep you warm. It is important to note that standard synthetic fibres will eventually break down requiring you to replace your synthetic padded jacket.
---
WHAT SHOULD I DO WITH ALL THIS INFORMATION?
When buying a puffer jacket, check the online description or the inside label. It will specify whether the wadding/lining is down, or polyester filled. If the insulation is down, there will be a down to feather ratio included.
---
Now that you are clued up with everything down related, you can now make an informed decision when buying a puffer jacket in the future.